According to DEREK HALPERN [founder of socialtrigger] use 20/80 rule mean 20 % on-page SEO and 80% on off page SEO mean promotion. Today facebook social sharing is the biggest factor.
Believe me or not facebook groups drive much more traffic than a page. When I am new blogging I drive my full traffic from facebook groups. You can spend dollars on ads or join the free groups to according to your niche and drive traffic without spending money.
Here I am not talking about facebook send button or sending a message by Gmail to FB group id.
I used this technique to post 72 groups with one click.
There is no relation between cms (wordpress or blogger) and this technique you can share your post to multiple Facebook groups at once
Before moving to topic read tips to know how to drive traffic to your blog
Always post to 7-9 pm most people will active this time.
To drive massive traffic join groups to your site niche or groups which name has this word because these type of blog has good number or users.

Fun
Entertainment
Funny
Business
Marketing
Internet Marketing
Jobs
Online marketing
Like Club
Make money
Network marketing
Link Posting
Blogger's Group
Technology
Website
Facebook
Like and Share
Hack
Required tools
Facebook social toolkit premium
A good internet
Must read: How to re-invite friends to like facebook fan page
First of download Facebook social toolkit premium free or buy it from official site now
free download by sharing itfst-toolkit-by-opente
I know you download free version now follow installation steps
Above one is zipped folder so copy the file to desktop
open chrome://extensions and click on load unpacked extensions and select desktop [or folder where you download this file]
Now drag and drop the file from folder to chrome extension page as shown in the screenshot and wait for 2-3 seconds you will see notification click on add extension.
How to post in all groups with one click
Login your facebook account in chrome and open FST
Click on group posting tool 2 you can also choose group posting tool 1 but 2 has advanced features
Next step is about information enter message if you want and in next section enter link of your post
Enter title you can change title of your page if you want
Images are important to drive traffic and user experience signal so add your feature image by typing full link.
In last add Link summary, I add here my meta description if you did not use meta description then copy paste first 2 lines.
In next field change Enter delay time between requests from 60 to 1. I add here 1 doesn't worry facebook is not going to catch you scroll down to know how to bypass captcha.
Now add ending group number if you don't know how many groups you have joined then add 1000 [it will automatically stop when post in all groups] here is how it looks
Tap on post button it will start posting to all facebook groups
Here is the screenshot how your post looks in a group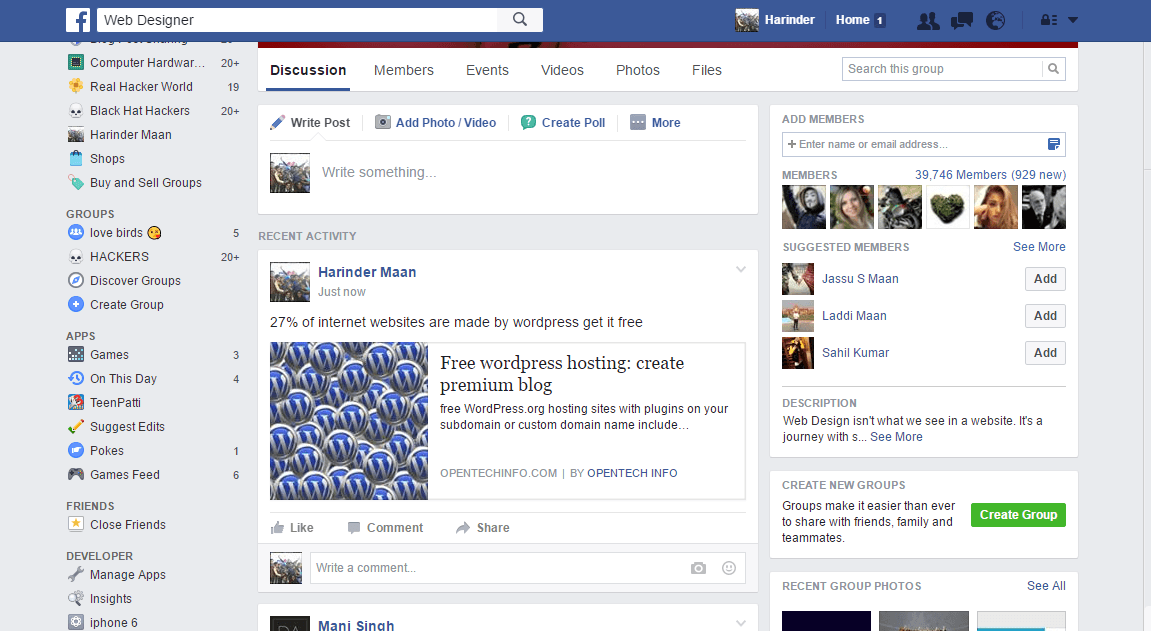 How to bypass facebook captcha
As you know FB will stop us to doing a step, again and again, to stop this open a new tab in of Facebook account and start clicking like button, commenting on photos and message to your friend. I post in 72 groups so I have to open a new tab if you have a small number of groups like 40 then no need for you.
Hope you enjoy how to share a post in all groups with one click. Did I miss something Let me know.