Are you an Android developer or user and want to explore it more.
Then here you will find top Blogs which publish an article related to android development, tips tricks, and News.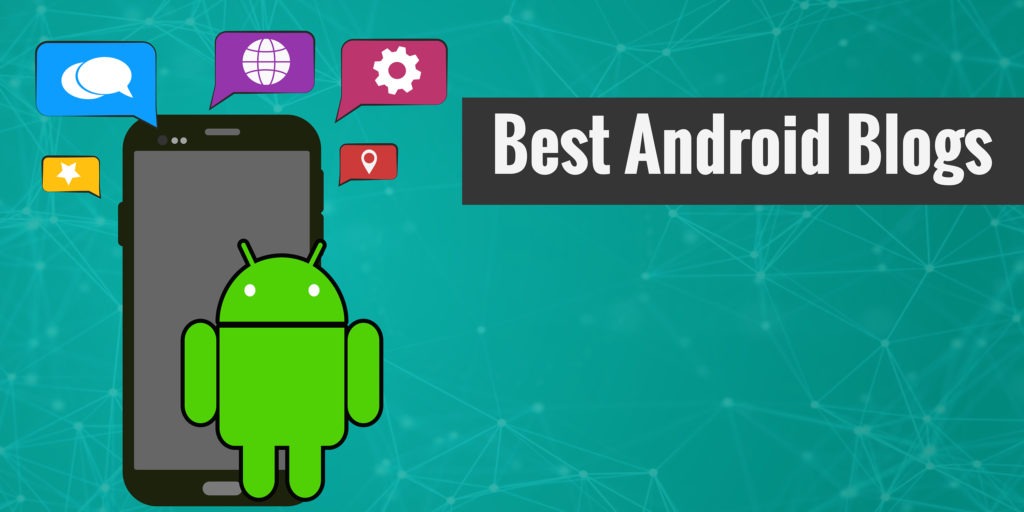 I have personally collected these blog list and try to find to Best blog rather than creating a list of 50 or 100 blogs that do not provide value to the user. Moral: You will find quality blogs over quantity
Other articles You may Like
Best Video Downloader Apps for Android
DDOS attack everything you need to know
Top Android Blogs related to Development
 On the tutorialwing, you will article related to Android, kotlin and c programming language.
Tutorialwing will provide you step by step tutorial from scratch. This website interface is very simple you will not find any links. These are the best articles of tutorialwing
Android Hive is one of the Top Blog related to Android Development. Here you can find tutorial related to Development, UI, Firebase. This blog is found by Ravi Tamada.
Tutorials are available for beginner, intermediate and advanced user. This blog is about native Android development. Best Blog post
No matter Either you are an android developer or user you will definitely know about this blog. Here you can find content related to android development, android tips tricks, apps, and news
Here are some Best Articles of Android Authority
 This is not an android blog. Here is you can find the library of Android, projects,  that will help you to build apps faster. You can sort according to category, price, date etc.
It might be confusing if you are a new android developer but when you level up your development skills. You will really like this website.
 As its name suggests that this blog is about app development. Here you are will use text or video content.
Apart from Android, you will also find the tutorial for IOS development. You can also take their online course which is hosted by udemy.
 This blog is only about development. Here you can find programming lesson of python, java, javascript, php. There is a team behind this blog.
This blog is continuously providing a tutorial from 2017. coding180 is a new blog with respect to other blogs.  But still, it is competing with big blogs by providing valuable content
This blog is mainly about android apps designing. StylingAndroid is providing articles with laser focus only about apps designing.
If you are a freelancer then your client does not anything about backend he judges your work from app design.
 vogella is all in one solution. You can find tutorials (about android development, Java, Eclipse, web development or pay for training.
Like tutorialwing, this blog is also a go-to guidebook.
  Like styling android, this blog is also provided the tutorial for android design. But I found this blog tutorial a bit outdated. that's why I rank it at the end.
AndroidUIUX is easy to use and simple interface.
Top Blog Related to Android News
Android Authority: Android Authority is famous is any category of Android. basically, this is the go-to guidebook for Android. There is a very Big team behind this blog.
There are 40 peoples working behind this blog. This blog is founded in 2007 and still, it won 57awards
Android Central: This blog gets more traffic from AndroidAuthority. On Android Central, you will also find a lot of blog tech not related to Android.
Android Central also create a forum for the Android user where you can ask and answer question-related to android
9to5Google: As its name suggest that this blog is particular about Google Products. Android is the Main product of Android.
You will also find information about other Google Products.  From the Top Navbar, There is a link for Button which open Dropdown Menu of Samsung, Motorola, LG, HTC, OnePlus, Lenovo, Huawei, Asus.
Android Police: This Blog publishes News about the latest Android phones, Android apps or if Google announces any android update.
Like other Blogs, this blog main income source is from ads. Every Blog is under a certain category that you find from top navbar.
Generally, I found android central/authority/police in Google News.
TeamAndroid: If you looking for a simple website interface then visit TeamAndroid. Sometimes when we reading a blog post on Big blogs then the design is very complicated.
TeamAndroid has also a Youtube Channel if you prefer Videos over Text-based content.
TechRadar: If you are Indian then you definitely know about this blog. This is one of the Best Tech Blog from India. BUT unlike other blogs, TechRadar also publishes articles about other technology like ios, computer etc.
Basically, you will find a lot useful this blog if you want to read Review before buying any digital product
TechCrunch: TechCrunch does not need any introduction. This blog is mainly cover News About technology.
I know that TechCrunch is more popular than other blog listed above but this blog also covers other tech niches that's I rank it 7 positions.
TalkAndroid: This is a mini Android blog. I mean this blog is not Big like other Blogs. But Still, You will a lot of useful news about Android.
Talk Android also cover other useful information like app Reviews and about Android phones
Blog About Android Phone
Android Authority: If you search Best Android apps for "x" then Highly chance that Google Show Android Authority and Android Central Blog. Both are dedicated to Android.
Android Central: LikeAndorid Authority this blog main niche is also android but central also cover tech articles like TechRadar.
Digit.in/Mobile-phones: Digit.in also alternative to TechRadar. Here I have a link to Mobile Phones only. Which will cover articles only about android phones
Gsmarena: When you search for the specific mobile model then Gsmarena will definitely have an article for that mobile. This is not a blog but If you want to View specification about any phone then visit Gsmarena.
Phonearena: People who don't like Gsmarena interface then use Phonearena. There is no big difference between the Gsmarena and phone arena.
TomsGuide: TomsGuide is a very famous tech Blog. They have a specific section for mobiles. Here you will find a mobile related article only.
Other Android Blogs
Fossbytes: If you want to know android tricks tips or looking for a blog app review then follow fossbytes. Fossbytes main content is related to Android. Like other Blogs, it also covers news and other important tech articles.
TechWorm: TechWorm Blog is mainly focusing on Tech News. But this blog is not big like Tech Crunch so I keep it under Other Android Blogs.
Like Fossbytes you can find a lot of android tricks and shortcuts that you never imagined
AndroidPit: There is a very Big team behind AndroidPit. Its name suggests that the blog is about android focus only.
According to the Similar web, androidpit receive 5.2 million page views per month
Opentechinfo: The Best thing about opentechinfo does not cover any news. Harinder  Maan Still published only 73 articles and get around 1 million pages per month.
BeeBom: BeeBom is one of my favorite Tech Blog. This is the only Blog which runs a successful youtube channel. Other blogs Either Focus on Video content or Text content. But BeeBom created own respect in both platforms
Did I miss something?
I personally collect these blogs by searching over the internet. But If you still think that I miss something then let me know by comments.
Please don't try to promote your own blog post using this way. I will look stats and other useful metrics to check that is this blog really getting a good amount of traffic.
Then I will publish it free.