Android is the all most kill all other operating systems without IOS. This is because due to android features and customization.
The launcher is the most important thing to customization. Here in this Article, you will Best android launcher that will change your phone look & Feel.
Using these apps you can customize everything that comes under the layout size app icon, hiding apps, animation, Transaction, font size etc.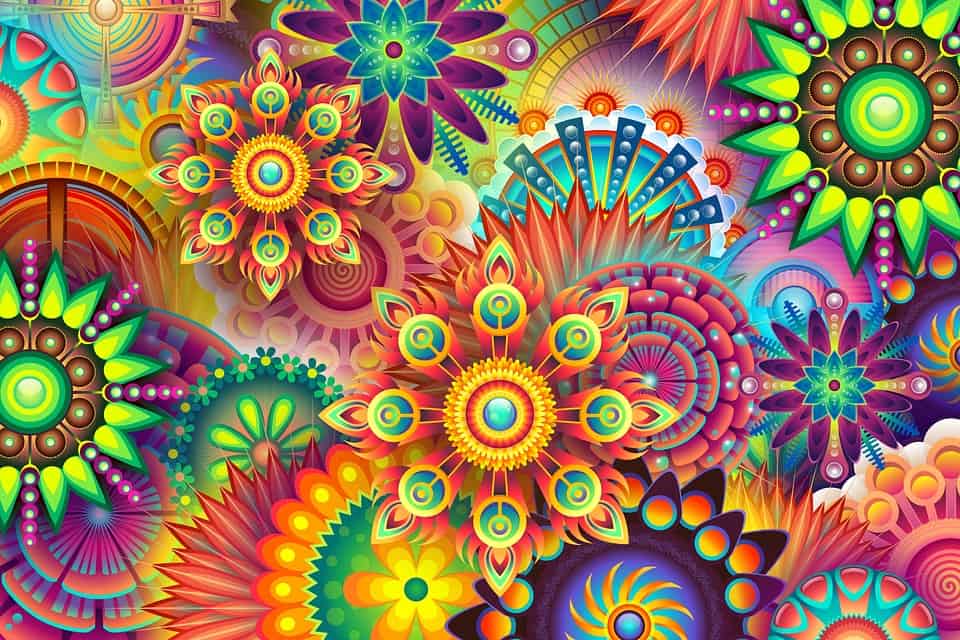 I have reviewed 16 android launchers. Almost these apps are perfect but at the End, it depends upon your Requirements. I try to collect Best of every category. If you think that I miss something then let me know by comments.
Other articles you may Like
Best keylogger for Android to enhance Typing Speed
How to Hack android phone: Ultimate Guide to Beginner
When you install nova launcher in your phone you will find it very simple. But It isn't simple. You can customize it according to you.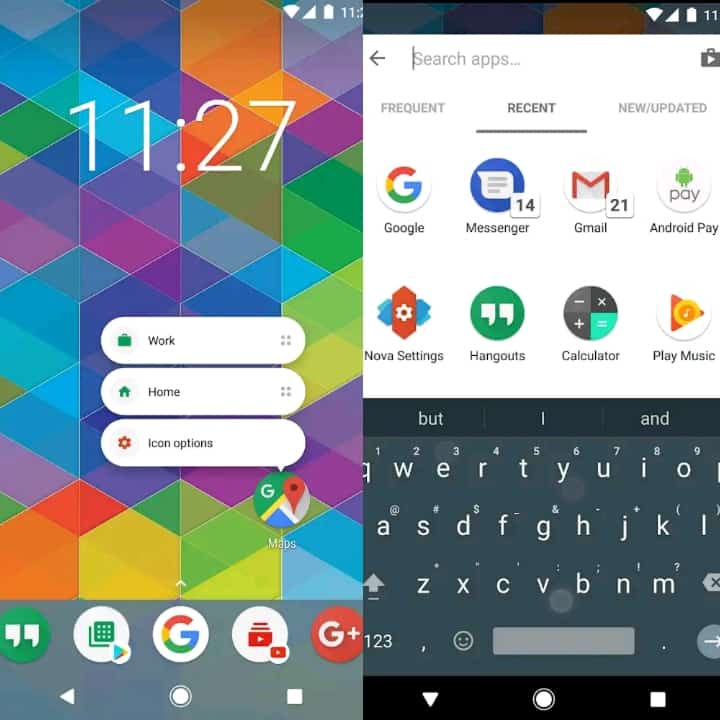 If you want more features then you can buy nova prime. $1.30. The thing that I miss in Nova is the wallpaper and themes.
In Nova settings, you can customize the following things
Desktop: You can control Icon layout, Padding, Search bar settings, Scroll animation etc.
App & Widget Drawers: You can do things like App Drawer style, Card background, Swipe to open, colors etc.
Dock: Dock means Apps that available on Home Page. You can add more pages, enable/disable this, icon settings, Padding etc.
Folders: Here folder means when you place more than one app then It will automatically create a folder. Here you can change color, layout settings of that folder.
Look & Feel: I think this is the most important settings that will you like. You can control animation, scroll settings, icon settings, and search color.
Nigh Mode: I hope you know about search settings. Basically, you can change background black or white and text will reciprocal of that.
Gesture & inputs:  Gesture means action should happen on the Long press, Ok Google settings, and for the most of some settings you need to Buy Nova prime
Integrations: You can integrate a search app that you need to download from play store. If you do this then you can search for anything like SMS, WhatsApp Messages, apps etc.
To get List of full features to watch this Quick Video
This is one of the most advanced launchers. You will get all nova settings but using this you can have more features like adaptive Icons, font settings, You can even change app icon and name (You Need the Paid version for this).
Some settings that are paid in the nova launcher like Swipe Fingers you will get free in action theme.
Features:
The Biggest Limitation I found in this app is that you need to pay money for most of its features. If you are using the android phone from a very long time then you know in the earlier day we have app widgets option.
You will get this feature in this app. Sometimes we Need to create widgets of Gmail or Whatsapp. If you swipe Left you will get a full list of apps and on the right-hand side, you can place widgets.
Customizing Google Search bar is the biggest feature of this app.
If you are looking for launcher which has unlimited theme option then try this. In this, you will get every type of theme.
Theme types
3d animation theme
2d theme
3D Themes & Live Wallpapers
Unity Themes & VR Themes
Trending Themes
DIY Themes
You will get the normal theme, 3d theme, Unity themes (If you are a game lover). Apart from themes, you can Hide your apps (  Off course you can create the password). You will also get contacts and Lock screen themes.
You will also get unlimited wallpaper options. You will not advance settings like Nova or Action. But some basic settings like Smart app manager, 1 click booster etc.  The icon Packs the second most important thing about this app.
With 4.5 Rated by 7,369,188 users, 100,000,000+ installs this 20 MB app is performing very well on the Google Play store.
You know when I open this theme in the play store. I was thinking about why I'm writting about this theme. But Once I install it then I found that is amazing.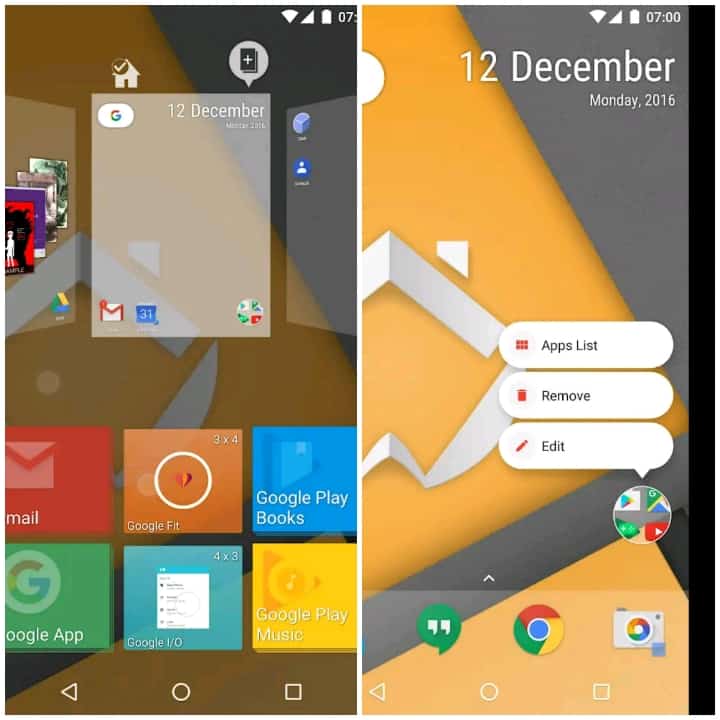 From the above apps, this has the most customization features. You can change icon appearance, change themes, Add widgets, Create your own widgets. Create app Category, Scrolling, and animation effects.
Settings that I found in the app you will get in getting in any Other app. For some apps, you will get also iPhone 3d touch feature.
There is nothing that you can't customize using this app. Adding Own widgets I did not get this functionality in any other app.
Actually, there are so many functions in this so I don't know what to explain. I mean using you can even Control icon effects.
People who prefer transparency over colors should try C launcher. This is the main thing about this. You will also hide apps and protect them by password.
You will also bet 1 one booster Ram free ( You can use this but it is useless features You can use this if you like it). You will also get themes to option in this.
But the best thing about this I already told you. The Next Big feature is that you can create a theme by yourself.
which is insane. Like the above apps, you will also get icon packs and wallpaper option.
4.5 Rating by 908,845 users from 10,000,000+ persons is proof that It can compete with any other Launcher in the Google play store.
If you like customization but more than that you want an already build awesome theme then try this. The best thing I like about this is that It looks a& Feel. It looks premium.
Don't worry this is fast enough. App size is 4.4 Mb only. But you will get any Gesture or customization settings.
You can add widgets.  If you want to customize the app icon then you can need to download the icon package from the play store. Moral if you don't like default one then you can give it a chance.
This is one of my favorite launchers.  If you more advance Gesture settings, 3d widgets, all things in single place then you should use Tsf Launcher.
But make sure your phone screen is not small. If It is small then sorry my friend it is not for you.  You will get favorite contact list like ios. You call or SMS without opening the app.
People who remain busy on the phone and use alot of apps Tsf can be perfect for them. I will advise you to watch Video.
As clear from its name, this is from Google. If you don't like too much customization what you need to fast, clean and easy to use launcher then try this.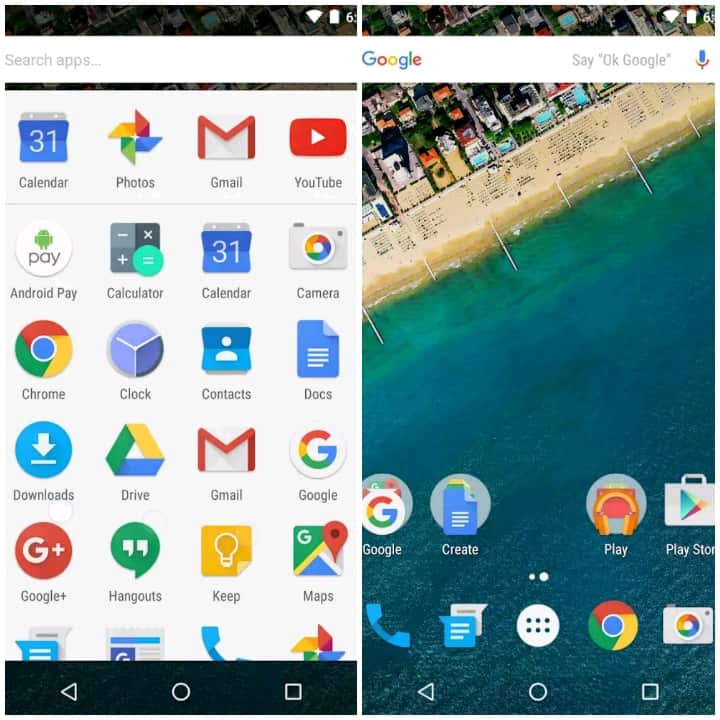 Some of the Android devices have pre-install Google Now Launcher. You will get the native Android look by this app. It works on android 4.1 and above version only.
Google Now size is 7.9 Mb and 4.1 rating by 863,732 peoples. Best for who are looking for simplicity.
On the Play store, you will find many apps with the name of Holo. But this is the original One. Things like themes, font size customization, Quick Search mode, Gesture features are available almost in launcher apps.
This app includes app these features but using you can also find information about weather, Free High-Quality Wallpapers, unlimited font families,  Quick settings from Sidebar.
For all features, I will advise you to watch this video.
If you compare Solo with Holo then Solo is definitely better than Holo. Solo has inbuild Search (Like Gooogle search) you can find information of any type like web, images or video.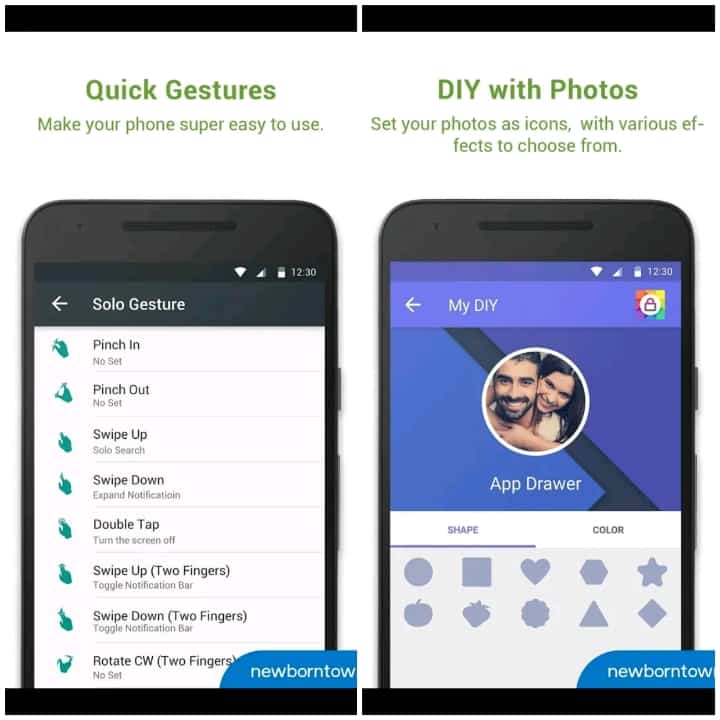 You will also get advance gesture features like calling by Gesture or finding weather. While using Solo you do not Need any Cleaner it is built in Solo.
Common things Shuffle wallpaper and with Diy, you can change app icon appearance, or you can even replace with gallery photos.
This is an awesome theme. It has a 4.5 rating by 142,139 users.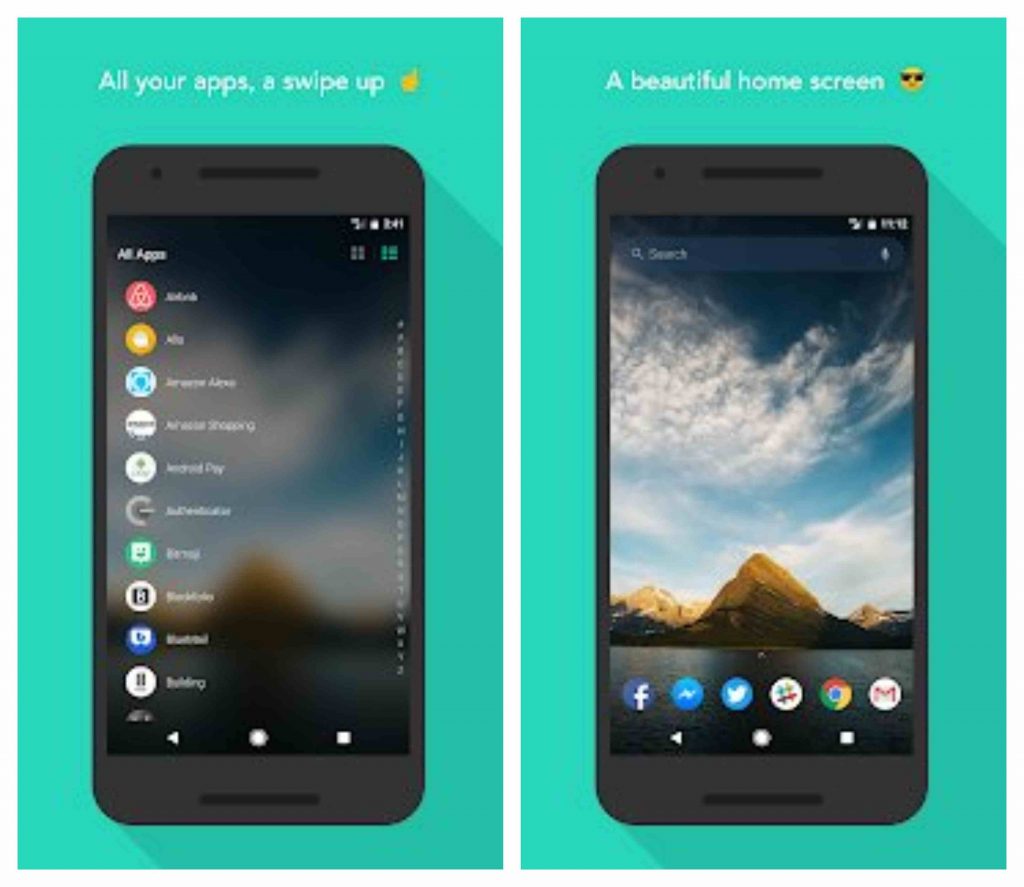 It is the fastest growing theme in the world :). You can see above it is one of the best launchers in the world. I mean it has a totally new different look than any other themes.
If you just want to try new things then you can try this. It is really awesome.
It has an inbuilt app locker and Ram cleaner. which is awesome. it has a very classic look. Those who want a simple look then you can use this theme. But I don't like outdated things.
I mean it is old-fashioned these days. Anyway, you can try this if you like it.
This theme has 4.1 rating by 252,145 users. This is insane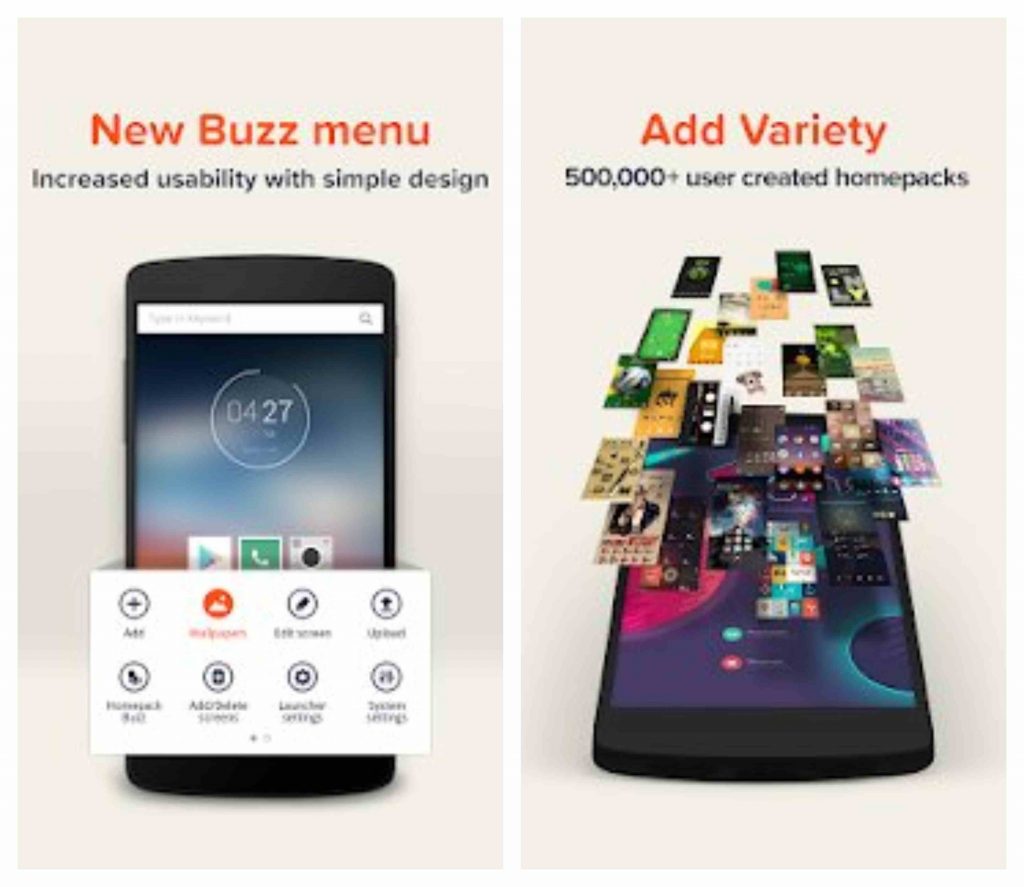 This is an ad-free launcher. So the developer just made it for so you can use it.  I mean these people are trying to make small things better.
Most of the themes are just similar to each other. They have very few common different things.
It gives you a little bit of window user experience. You can create widgets etc and so many other things.
What a great theme by Microsoft. This theme is insanely great.  It is downloaded by 10,000,000+ users and it has 4.5 rating by 6,68,546.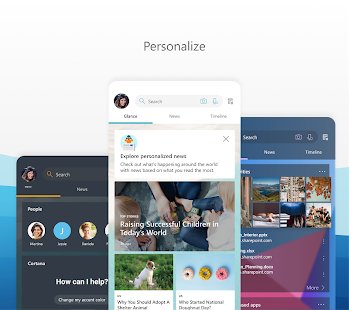 As you can see this theme is insane. I really like this theme. Believe me install it once you will love it. This is one of the best product of Microsoft.
Its size is 24mb. Which is ok. Of course, you can customize this theme according to you. Y0u can change whatever do you want to change in it.
I mean you will feel a totally new look like up to date. This theme gives you an unlimited number of options. You have free internet try it once. Currently, I'm using this launcher.
Microsoft creates windows so don't think so that this theme is like the window. It is made for android users.
I think this is one of the best launchers in the play store. You will get a native Android experience in this. You know Microsoft creates windows. But this one has a native Android experience.
Another great launcher.
It is downloaded by 10,000,000 users. This is insane. It has some really cool features.  You can change icons as according to you.
This launcher has an awesome amount of features. I mean like notification badges and some other cool features.
It has free and paid versions.  You can buy pro version if you want more features.  Just try it once if you want to make your phone stylish.  The developer is keeping updating this theme according to time. I mean this is insane. This launcher is just insane. You can change icon size. Notification badges etc. You will love
I just keep changing my launcher with time. I mean this is important to keep updating our phone.
If you want to update your phone with a completely new look. This app is for you. As you can see in the screenshots of this app. I hope you will love this. This launcher has an awesome amount of features. I mean you can hide app, or you can edit the app icon.
I'm writing here are just awesome. I mean every launcher a is a bit different from one another.  Every launcher has its own unique features that nobody has.
Just try new things. You will love these launchers. You get tons of features that nobody gets. Like you can change the icon etc.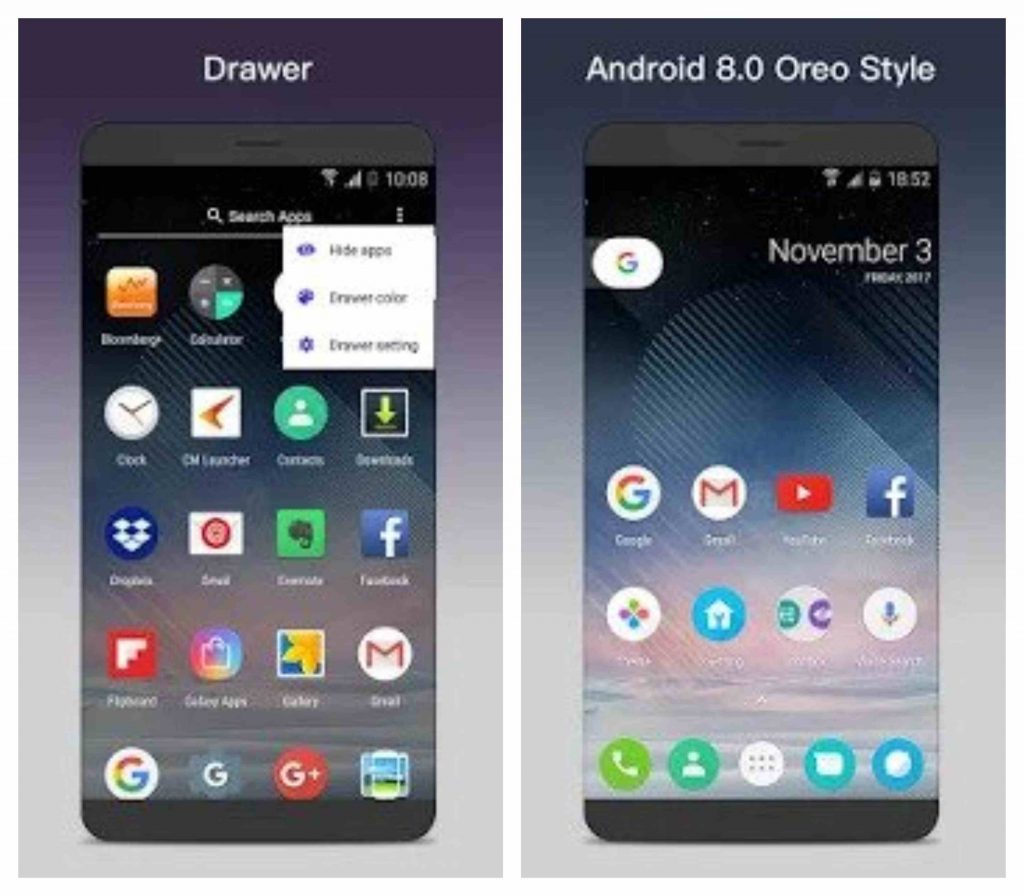 Another great launcher available in the play store. You know like other launchers it has all functionalities. Its rating is awesome 4.5  by  5,799,079 users.  I think this is the most rated launcher for the android.
You can clear the cache, a thousands collection of wallpapers and themes. So you can customize it according to you. There are around 50000 thousand wallpapers available.
You can hide apps and lock apps. It has one cool feature that no launcher has. That is news. You can read the news. You have no need to install any news apps etc. This is the best thing I like about this launcher.
You can change the language. There are 19 languages available in this theme.
Conclusion
I hope you will like this article. Learn something new from this article. if you think that I miss something then let me know by comments. I will happy to help you.
I know there are thousands of free launcher available in this play store. But I just try to collect only best launcher depending upon rating, downloads etc.