Do you know android has more than 80% shares in the mobile operating system?. Especially in India where more than 95% which is really huge.
Most of you also use an Android smartphone.
No matter from How long you are using Android but I'm sure that you don't know some of these android tricks but you should know.
Many read tons of article about android tricks that are very basic. But If you read this article then you will find tricks that will make your life more productive.
Best Android Smartphone Tricks
Fingerprint Tips: Do you use your Phoe fingerprint to Just unlock your phone. In these days you can use it for many purposes. You can use it for Android Buttons, Turning Flash Light On etc.
But this trick does not work on All Android phones. It will work on Pro Smartphones Like Pixel 2. (I try it with many xiaomi Phone it does not work with any phone.
Ok, there is an app known as Fingerprint Quick Action. Install it and enable accessibility service.  Then You Can Apply features what to do on swipe up/down/, or Double swipe up/down etc as shown in the screenshot.
Make Battery Life Longer: I think in these android batteries is very much improved as comparing it previous days but still if you want to improve then you can do the following steps.
First, enable Developer Settings. Go Android Settings→About. Then Click on Status. On the Build Number Tap 7 times continuously (on some phones like xiaomi You have to Tap On MIUI version)
Then you will a little Text You are are Developer.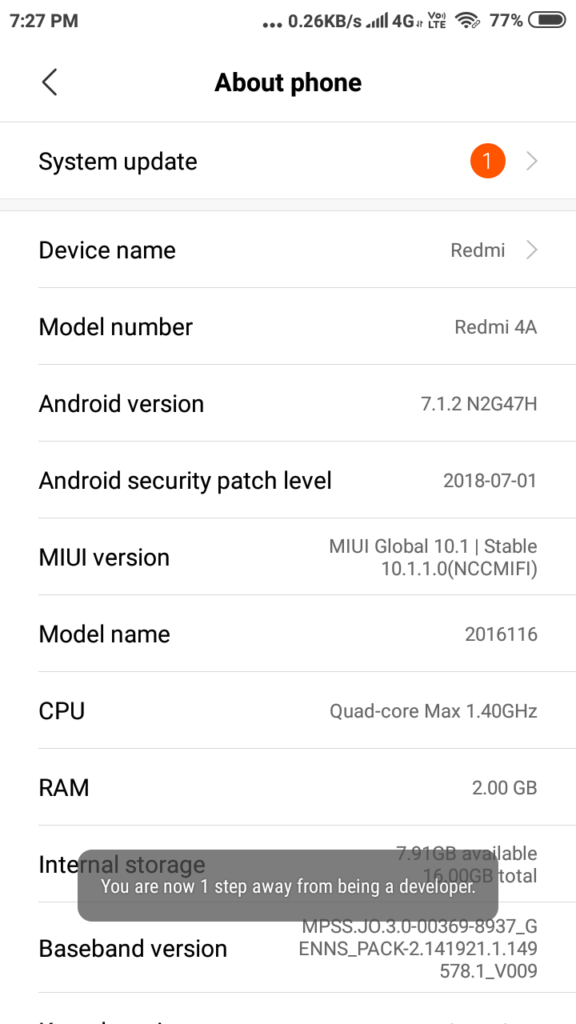 Go back to settings and Find Developer Settings (XiaoMi user Go to Additional Settings). If you are unable to find then use search Box
Open it and Scroll down as shown in the screenshot until you did not Find animation scales and turn off them one by one.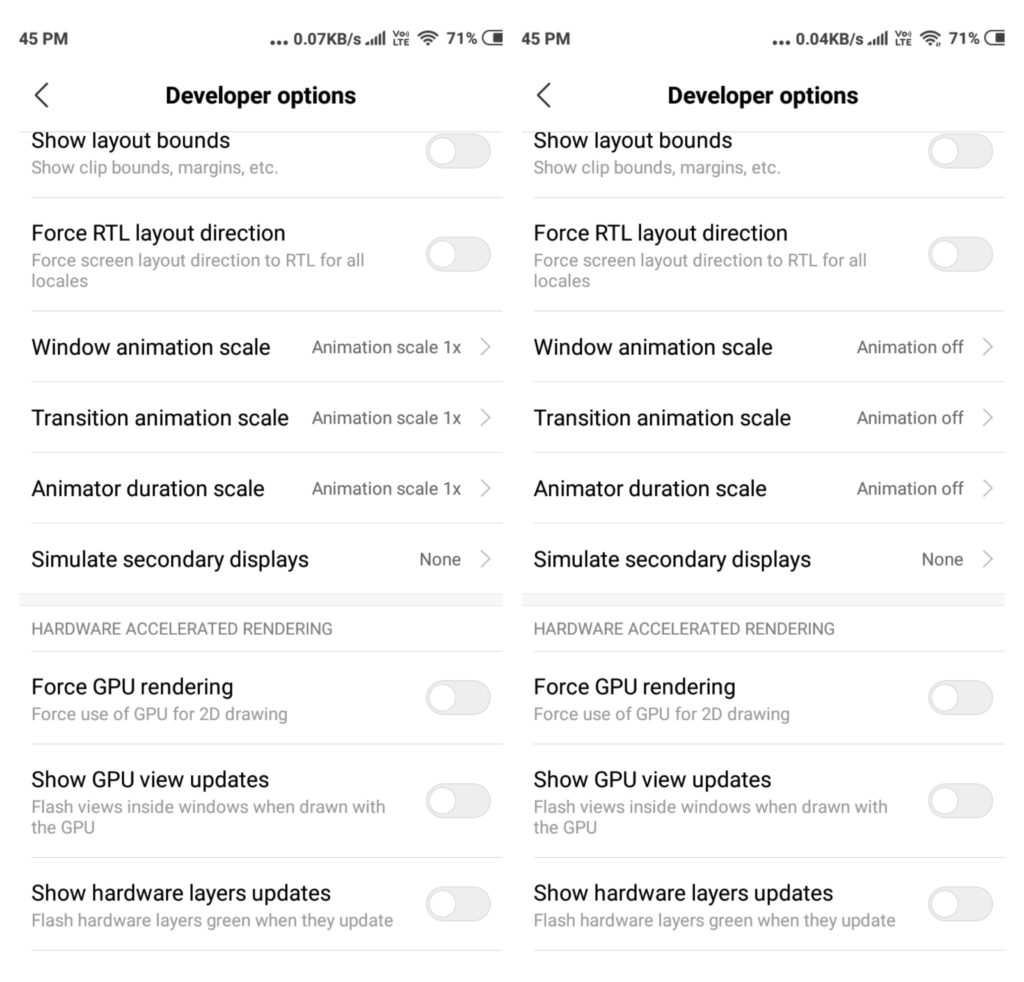 Find which Apps is stopping You
If you want to a super productive and really care about your time. Then Install RescueTime App. It will tell to how much time you are spending on apps. RescueTime is also a time management app.
the user can even Schedule Time for screen Time.
If any app/game is taking more than expected time then you can uninstall or Reduce your time.
If this then That
This is an android app ifttt. Basically, It will perform a specific if something is done. For example, I reach college at 9 am. So I can schedule Time to the client my phone automatically.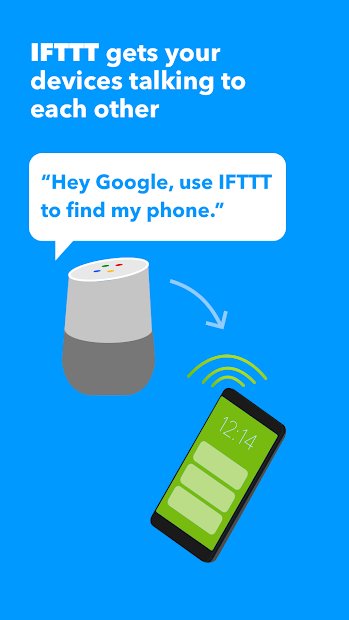 Common Purpose for Those you can use Ifttt App
Update Wallpaper With NASA's Image of Day
Get Email when Google Assitant Publishes a New Trigger or Action
Tweet Your Instagrams as the native photo on Twitter
Music Button
Next Day Weather Before Going to Sleep
Water Drink Reminder
Add Songs from Videos you Like  on Youtube to Spotify
These are only A few Feature Actually there are a lot of features.
Pay Old Games with an Emulator
If you are 19 kid then you know we play games with gaming console like a game by advance.
But using an emulator (it is software which help you to run run these games on your android phone) you can play these games on your android phone.
For GameBoy Advance You need My Boy! (Link to Play store app). After installing that you need game files.
Garoms is a very famous website where you can find gaming roms of any emulator. So Download files and start playing games.
Use Buttons Like Pro
Probably You already know that You can apply a shortcut when you long press android buttons [back, home, Recent].
Xiaomi phones have already you can enable it from settings. I don't know about other smartphones but there are no settings for these buttons then you can install Buttons Remapper app.
Using Button Mapper you can customize Volume and headphone button shortcut.
Use Phone while Walking
How many you so busy and have to use the phone while walking then First watch this video.

But I have a solution :). There is an android app camcov which will basically It will open the camera as shown in the screenshot.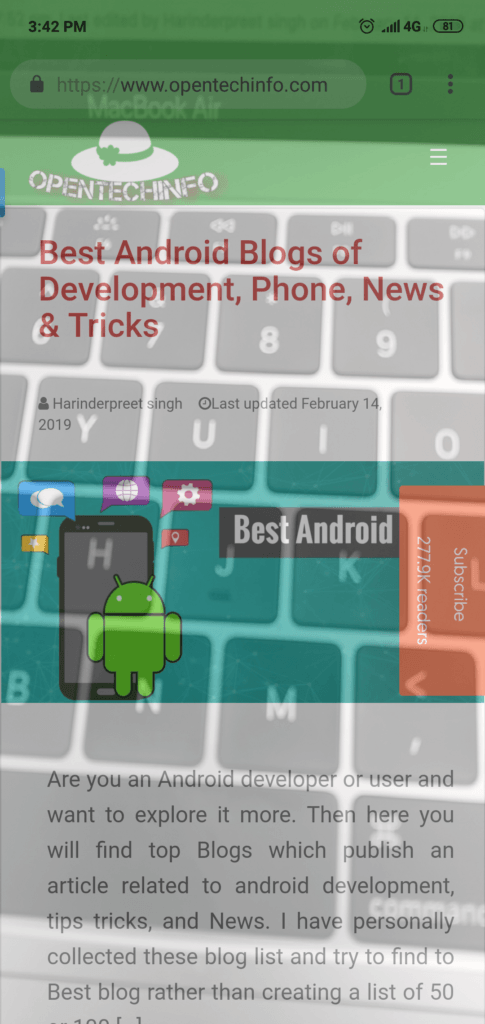 So I have open chrome and using camcov I view background while using and phone.
You can also control camera overlapping feature.
Type Like pro
If you repeat a specific line or phase while typing then you can create a shortcut of that line/phrase. I mean a smaller word. The type that small word and then press enter
if you communicate your customer using the phone and share the same information to every new customer then IT will save huge time as compare to copy paste system.
So go to play store and install typing Hero app as shown in the screenshot.
After Installing open it and click on add then Add shortcut and line or paragraph.
Next step is to enable it from accessibility Settings.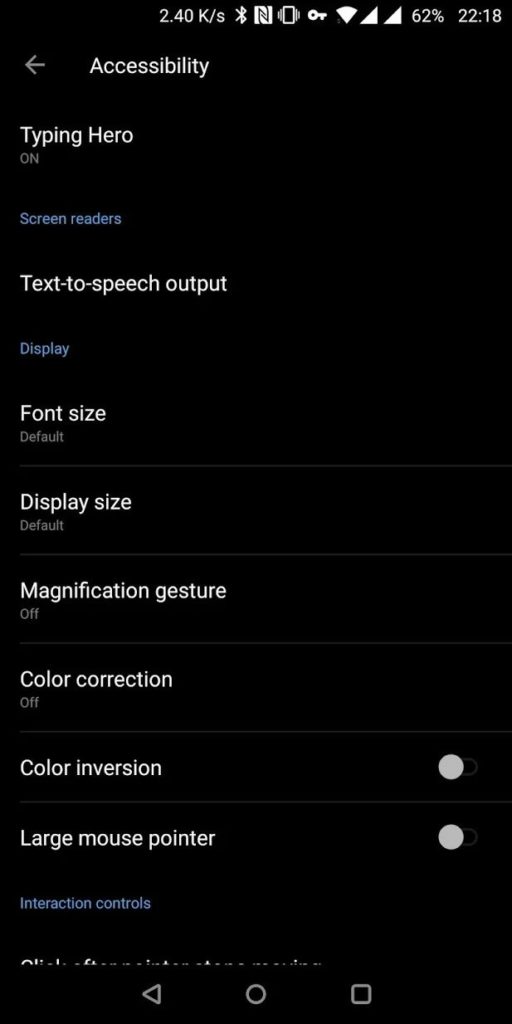 All Set. The app is Ready. Just Type that shortcut word and press Enter.
Other Productivity Apps
Any.do: This is to do list app which you can use to schedule your daily tasks. Apps have free and paid plans and available for both operating systems Android and IOS.
Asana: If you work in a team then asana can help you. This App work on the freemium Model meaning you can you can get free trail but eventually, you have to pay money if you want to continue using this app.
Automate: It will automate your task Like backup and other that android can do
Clip Stack: If you do a lot of copy-pasting then use Clip Stack. This app is made for copy paste.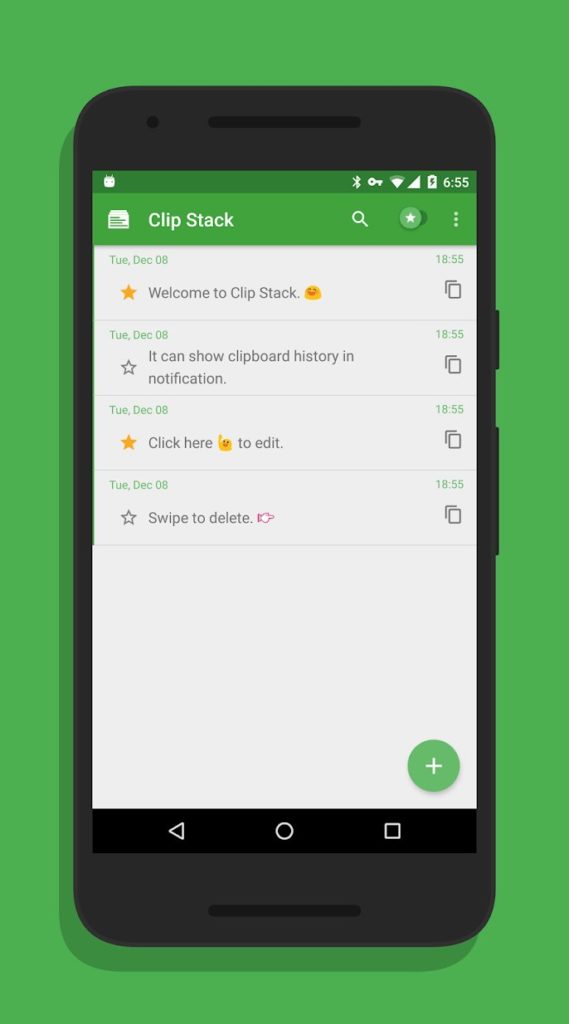 You can paste with clicks and copy with one click.
Grammarly: You might already know about this. Grammarly is one best app for finding Grammar mistakes in English.
This is a keyboard app. Which you will automatically show you error while typing. No matter Spelling Mistake or Grammar Mistake.
Grammarly correct all those Mistakes. The free plan is Good enough but if you want paid plan then read here
Other useful Android Tricks
View Deleted Whatsapp Message: An Android App Notification Log is an app that will store Every Notification. So When a person sends a message It will store inside the Notification Log.
If a person deletes Message then It will be stored notification Logs. But your mobile data should be On that Time otherwise this app will not work
Change Wallpaper Like Pro: Android app Wallpaper Changer which will automatically change the wallpaper automatically like windows.
Move Quick Settings in the Bottom: Do You Like IOS user interface. In My opinion, Apple iPhone has better user experience than Android.
If you want to Move Quick Settings in the Bottom then you can do it with Bottom Quick Settings App.
Use Mobile Network & WiFi for Faster Speed: For this, you have to Root your android phone then you can use both networks same with the help of Super Download App.
Spy On friends: There are many spy apps over the internet but then the only problem is that you have to install in your friend's phone.
But If you can do this you can every single activity of your friends. Here I have written an article about Best android keylogger
Transfer Files to Computer Like Pro: Do You still you data Cable to transfer Files to Computer. Then you have to change this.
I have tried many apps like xender, sharit, airdoid, push notification But I have found out of them Airdroid is Best app.(Make sure your computer and you are on the same wifi network)
But If you transfer Single File (Like me I take a screenshot and want to transfer for publishing on Blog) then Push notification is Best for you.
Remove System Apps: Is there any app in your android phone which does not uninstall feature. Again you have to Root your android phone and using system app Remover you can uninstall any App.
Change Boot Animation: Generally, we don't restart phone like Computer But if you want to change Boot animation Logo then you can do by Rooting your android phone. Here is a complete tutorial on how to do this step by step
Use Mobile Data on FlightMode: This means you can use mobile data but if anyone tries to make a call on your phone then you will receive a message by computer mobile is switch off.
Here is the video tutorial. You do not need an android app. Just follow simple steps.
Conclusion
I  hope you like this article if you have a suggestion or Question then let me know by comments. You can also share your personal favorite trick if you think that I miss.
Other articles You may Like
Gb Instagram: Alternative to Instagram App
How to Hack Facebook using an android phone
Android Tips & Tricks that will Make your Life productive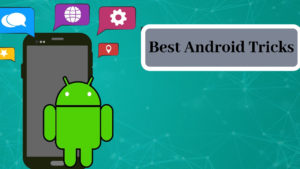 Do you know android has more than 80% shares in the mobile operating system?. Especially in India where more than 95% which is really huge. Most of you als