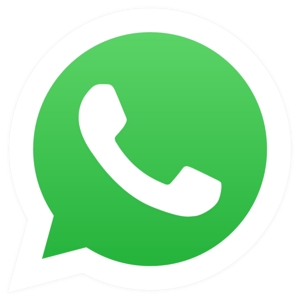 FmWhatsapp Whatsapp Moded Version
2.19.34 for Android
Opentech Info Provide you fastest Downloading Link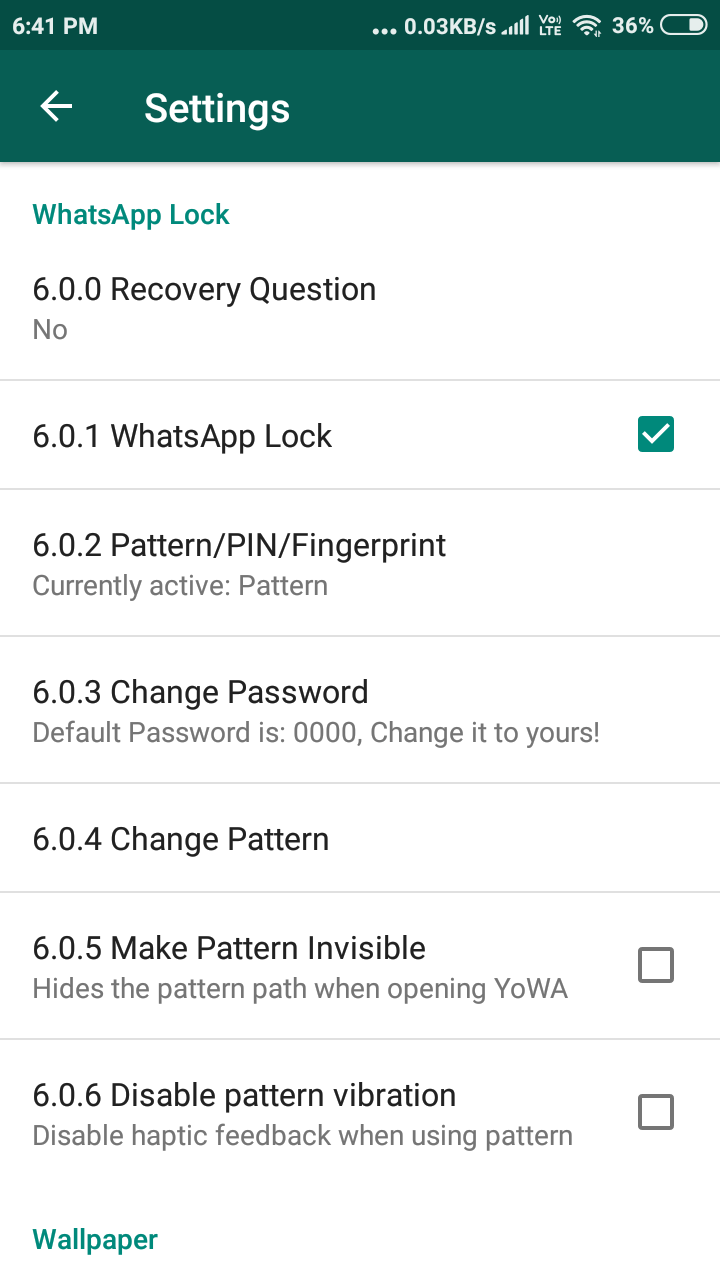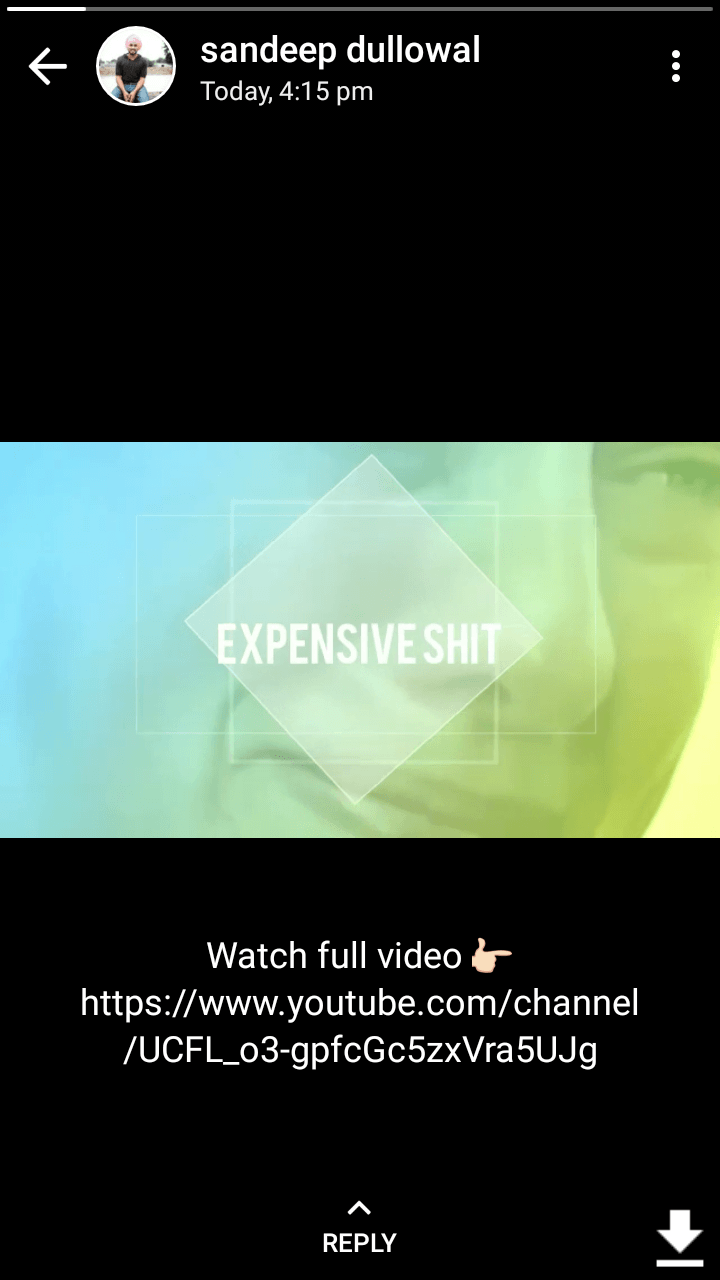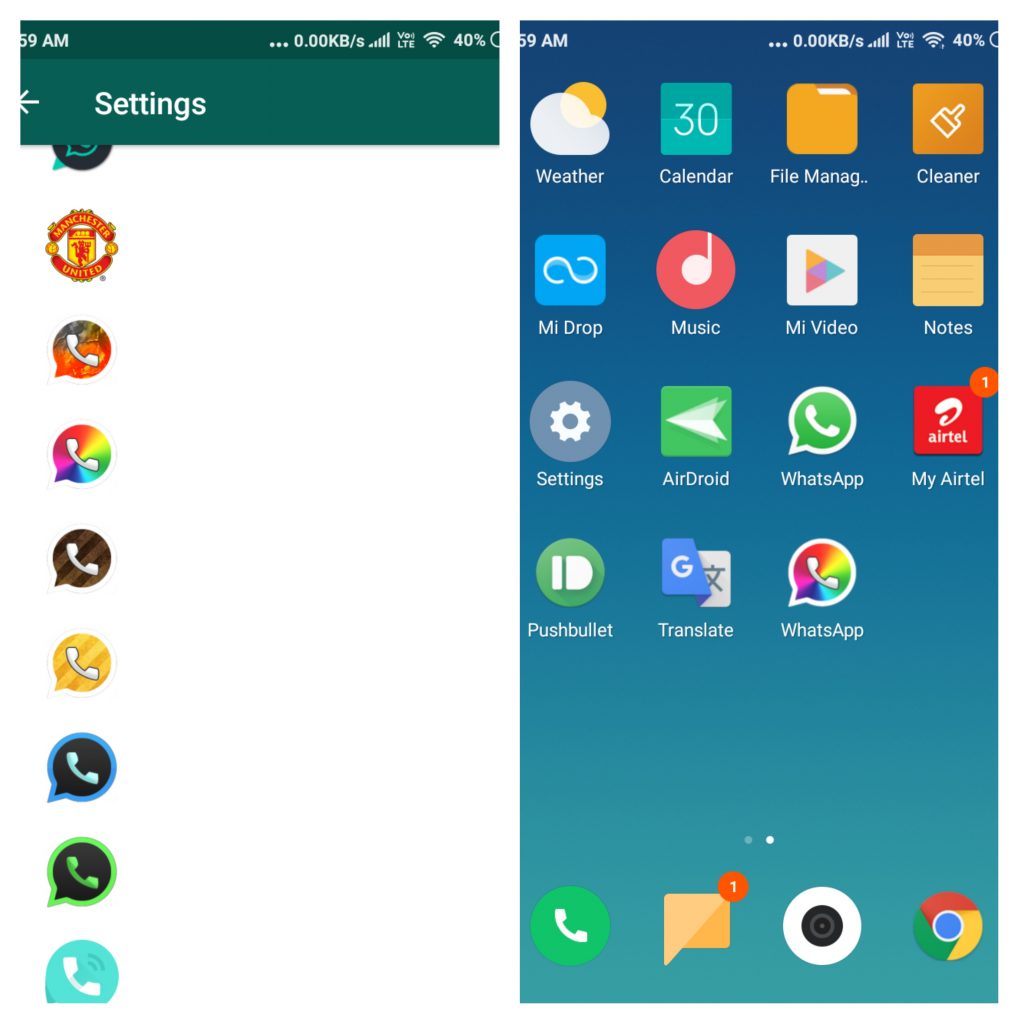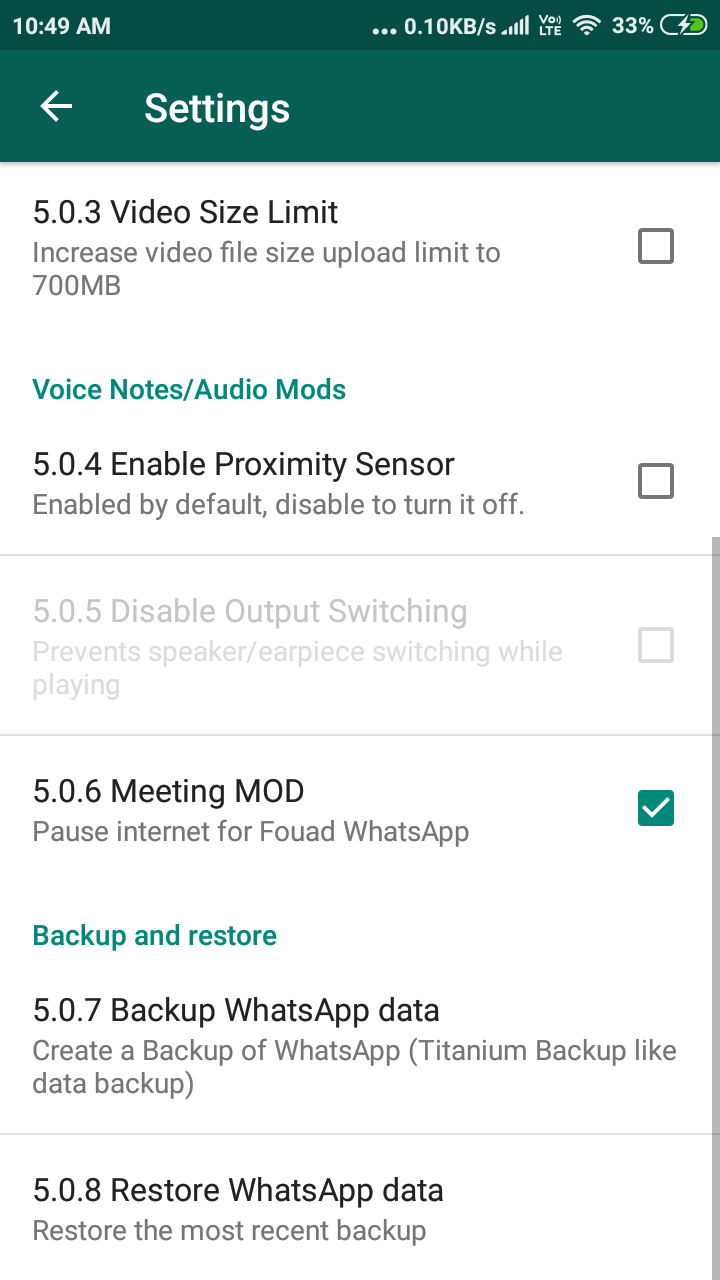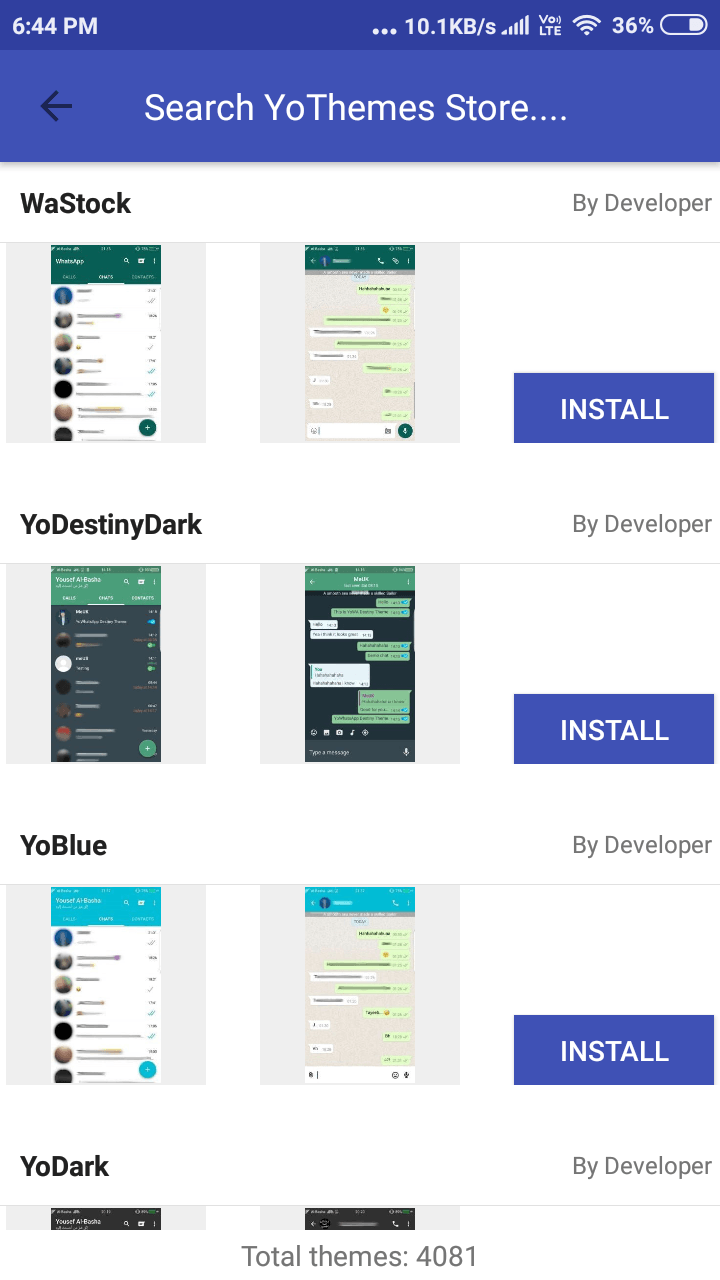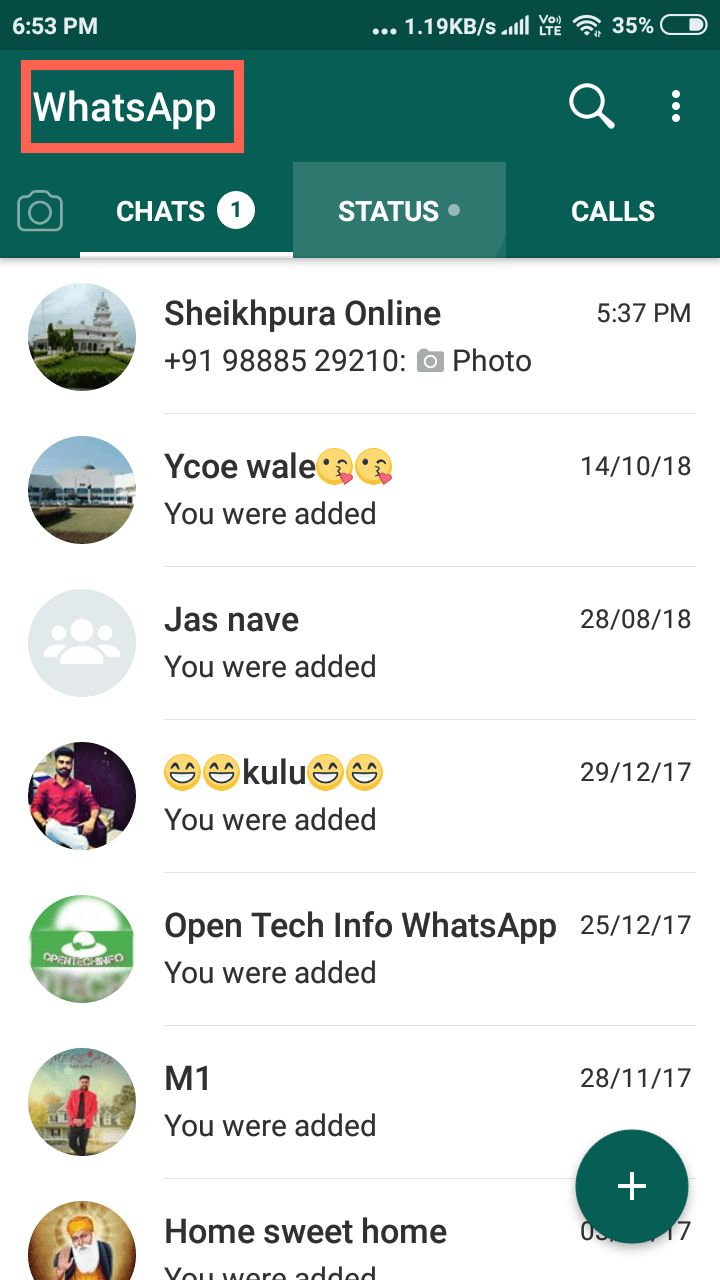 In These Days Whatsapp Mods versions are trending. If you are using WhatsApp from Old time, then you know Whatsapp plus is the First mode version of WhatsApp.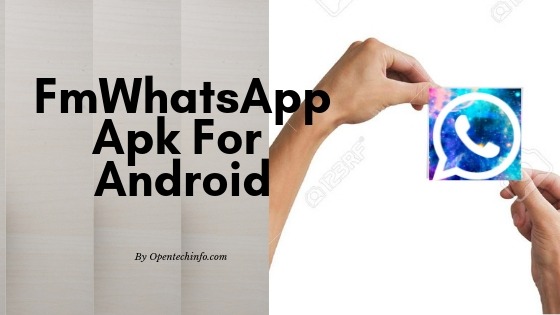 Then Og WhatsApp and Now Gbwhatsapp, YoWhatsApp, and Fm WhatsApp are trending. Maybe in the Future, we have new Moded apk.
We are now using Whatsapp for more than a decade. It is so much changed now as compare its first version it was an app for messages only. But now, audio call, video call, status, etc. But if whatsapp does not give you true benefit of these features.
If you really want to get most of these features like auto-reply, theme changing, customization etc then start using fm whatsapp right now. So the First question arrives in mind is that what is actually fm whatsapp.
Is it a whatsapp alternative, or it is whatsapp with more features, Is it from an official app blah blah
What is Fm WhatsApp?
Fm Whatsapp is a modded version of WhatsApp. Mean Foud company add new features like theme changing, status download, Anti-Delete, etc. to original whatsapp and rename it FmWhatsApp.
You will never get these features in the original version. I guarantee that.
App Name
FMWhatsApp Not Fm WhatsApp
Size

53.27Mb
Founder

Fouad
Package Name
com.whatsapp
Android Version Required
4.0
Root Required
No
Approximately Download
5,000,000+ and
Almost 8000+ Per Day
Fm WhatsApp Features & Cons
Features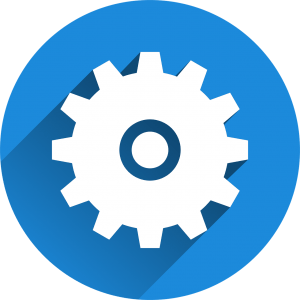 Advanced Customization
Send Image In Full Resolution
Change Font Family
Switch to Dark UI
Notification Icon Customization
Change App Icon
Change the color of ActionBar, Background, Status bar, navigation bar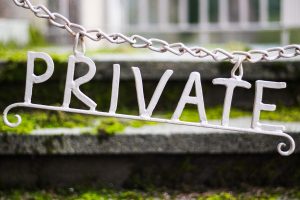 Privacy
Disable Forward Tag
Who can Call Me Privacy
View Status/Story Without Letting them Know
Show Blue Tick  only After Reply
Hide Blue, Typing, Microphone, etc. For Contacts, Groups & Broadcasts Separately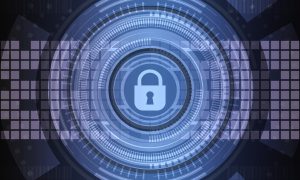 Security
Lock FmWhatsApp
Lock FmWhatsApp
HIde Chat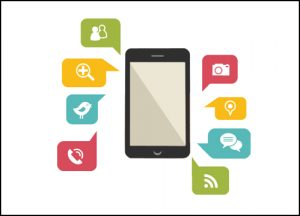 Other Key Features
Anti Delete Status/Message. You can view Although from other side person delete the message/status
Chane themes, use yo whatsapp themes
Share More than 10 Images At once
video Size Limit upto 700mb
Pause Internet For Fm WhatsApp Only
Hide Media From GalleryStatus Download Button
Put 5 Minute Status (only fm whatsapp & yowhatsapp user will able to view it)
Contact photos while Chatting in Groups (Already Enabled)
Cons
Privacy Is Issue maybe the app developer can view all messages or spy over your phone
Speed is Little Bit Slow
Whatsapp Starting banned moded versions So perhaps you get banned too. But read our solution for this
Note: Make Sure you Have uninstalled original WhatsApp Otherwise you will not be able to Install.
How to Install Fm WhatsApp On your Android Phone
I hope you already know about installation, but  Google Prefer Long content. That's Why I'm Writting about Installation.
Here are Easy to Follow Steps.
Download it from the above button. Most of you use Chrome. When Download is complete, then Open it. Make sure you have permission to install apps from an unknown source. If you didn't, then it will show you a warning.
After that, click on the Install button.
When the installation is done, it will show you something like this.
Now you have to Create an Account Like you did in Original WhatsApp. Open It and Click on Restore. It will Restore your Files. Then Agree and Continue.
Enter your Mobile Number and click on Next then It will ask you for permission. Allow all permissions to wait until you get the verification code. WhatsApp Will automatically enter Code and then your Name.
How to Remove Ban
Recently you start seeing this if you are using any moded version of whatsapp.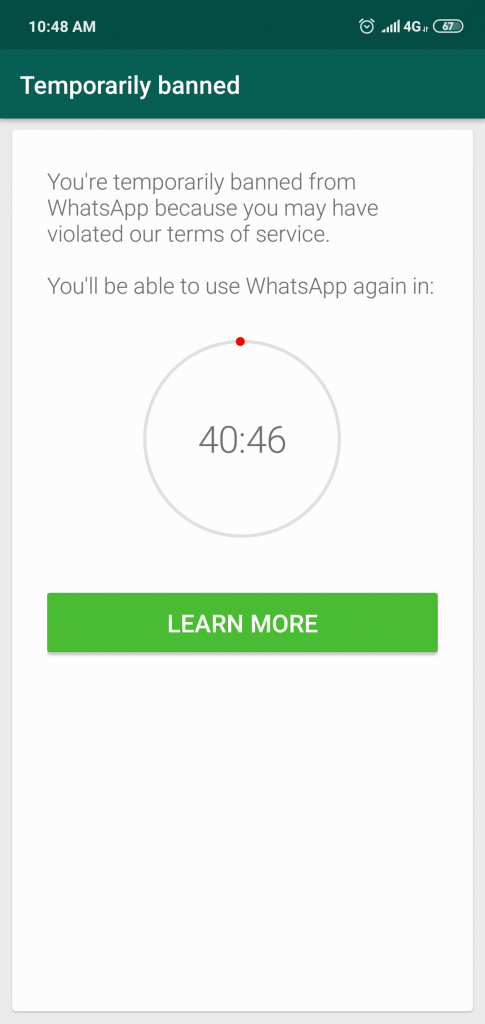 Here is the solution for this.
Uninstall moded version Fm and Install original Version from play store
Create your Account and use it for a day
Again Download FmWhatsapp and start using it.
That's It. You can try it. It is working.
FmWhatsApp Tricks
So I have Above explained it's featured in this I will explain How to use them.
Lock App: Protecting Fm With Password or Pattern is easy. You don't need any external App. It can be done inside the FmWhatsApp.
From Menu Open ➡️Fouad Mods➡️Password and Tick WhatsApp Lock as shown in the Screenshot.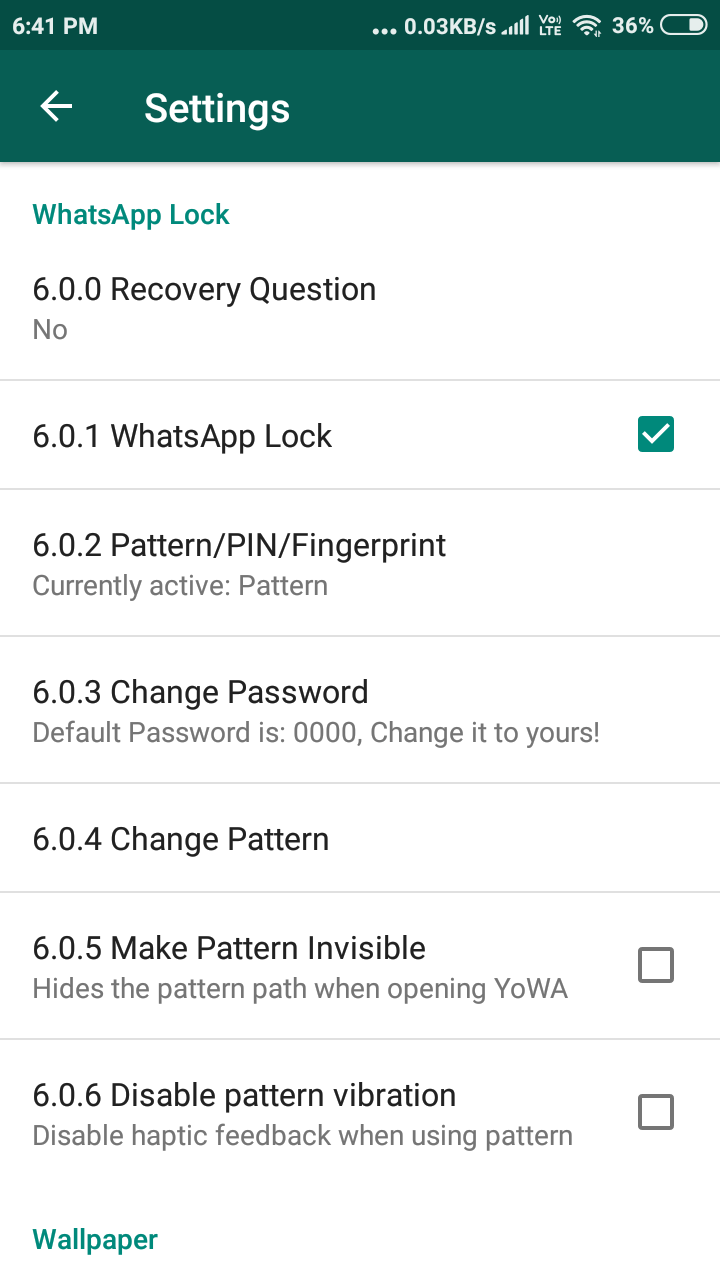 Then Change From 6.0.2 Chose Pattern Or Pin.
After Click On Change Password or Pin depending upon what you have selected.
Type Password or Draw Pattern. In fm, You can even change the wallpaper of Lock Screen.
That's it. You have done it.
Emoji Type: For any reason, if you don't like Orginal Emoji then the user can replace it with Facebook, Emoji one v3, Android 0 Emoji
Fouad Settings→Universal→Mods→Emoji Variant.
Download Status: When you View Status then there is Icon Of Download as shown in the screenshot. Just Click On it.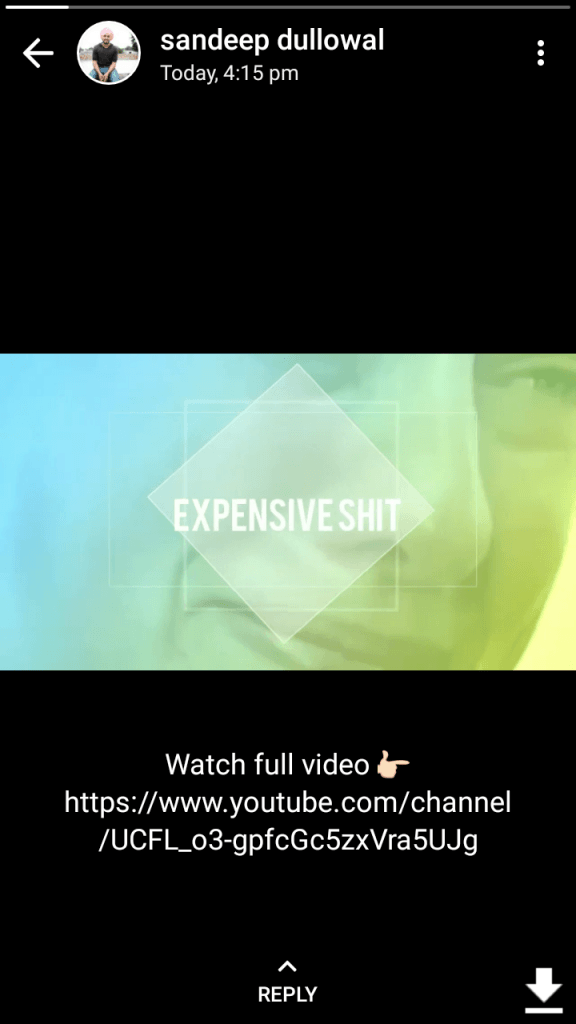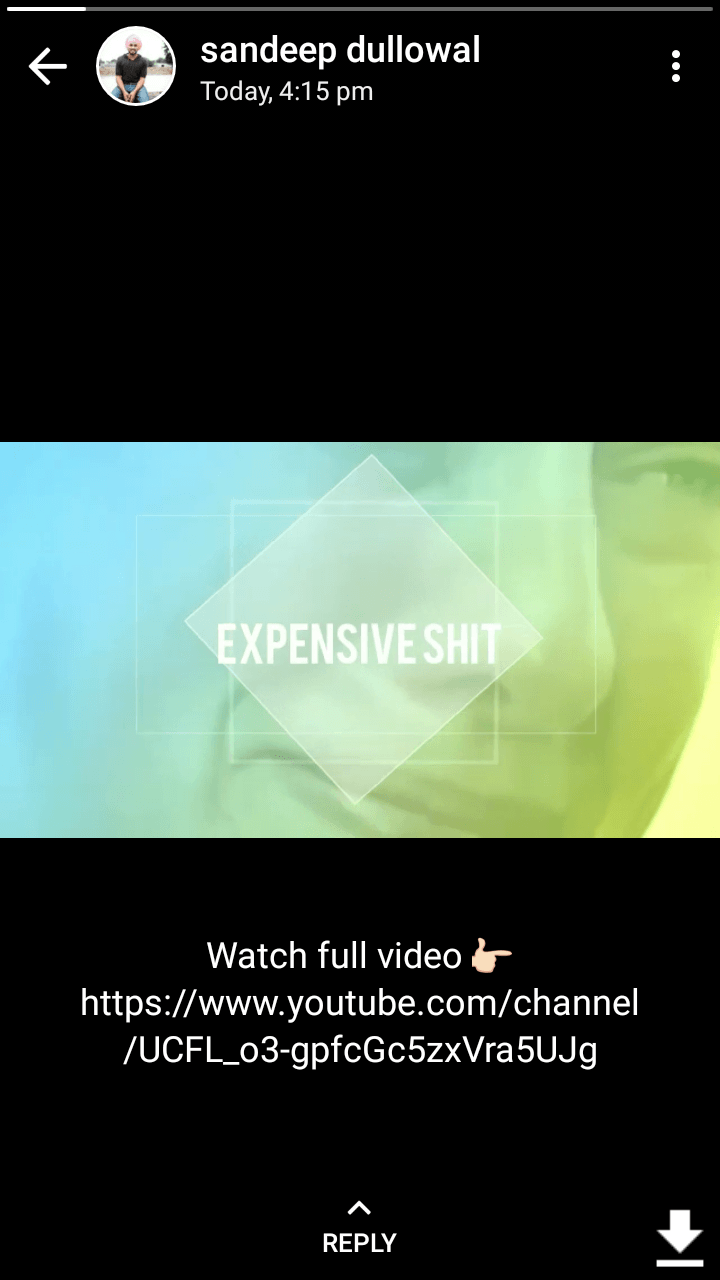 Disable Forward Tag: You know when we transfer jokes or message this forward tag above the message is really annoying. According to a survey Due to forward tag jokes on whatsapp makes people less laughing.
By Default Fm whatsapp already disabled forwarded but for any reason, if you want to enable it then go to
Fouad Settings→Privacy. You can find a tick in the second position.
Change App Icon: This is one of the best feature that I like about this app. Here is the path for changing the launcher icon. Fouads Mods means First menu item in the 3 Dot Menu
Fouads Mods→Universal→Mods→1.3.3 Launcher Icon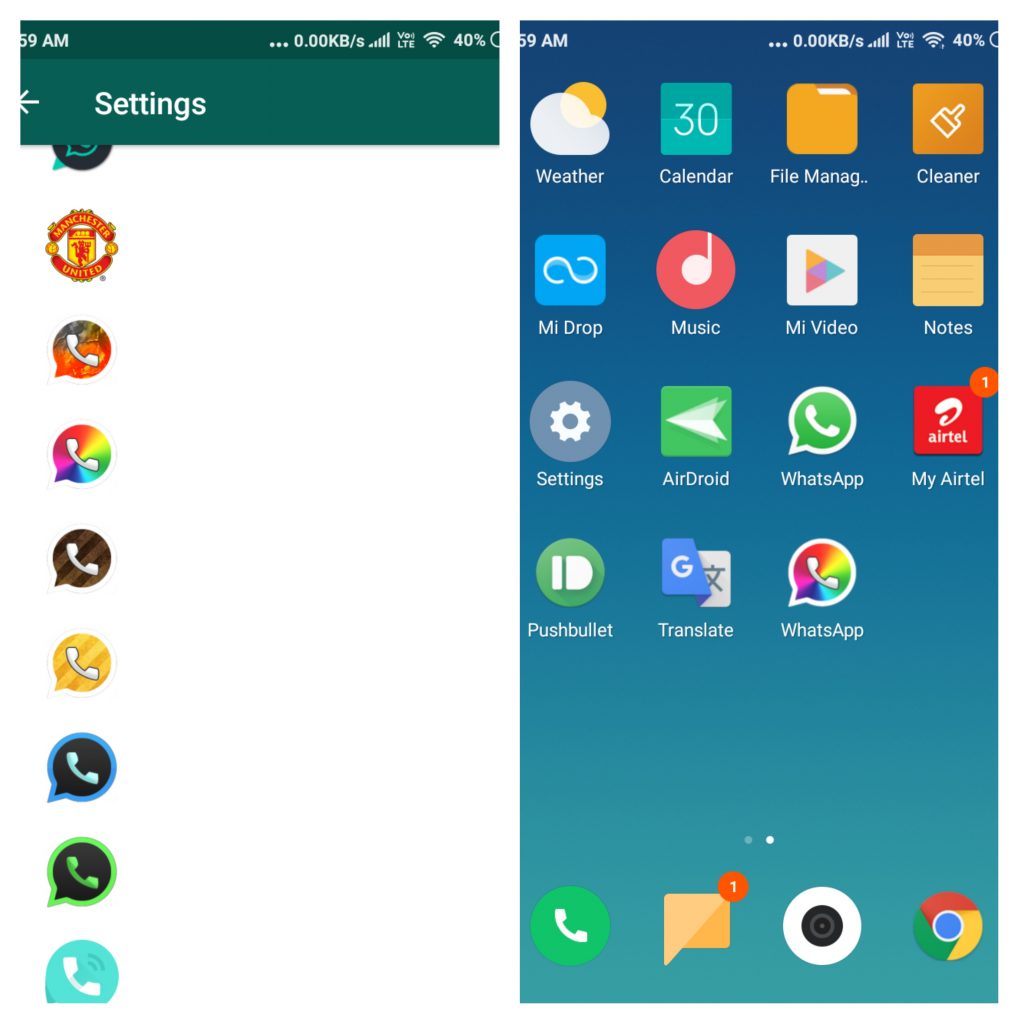 Pause Internet for WhatsApp Only: If you are in a meeting or in any situation where you need an internet connection but you don't want that whatsapp message will disturb you then you can pause the internet for whatsapp only.
Sometimes like playing mobile games pubg it can help you to focus on gaming.
Open Fouad Mods from 3 Dot menu and then Other Mods. Tick the Meeting POD as shown in the screenshot.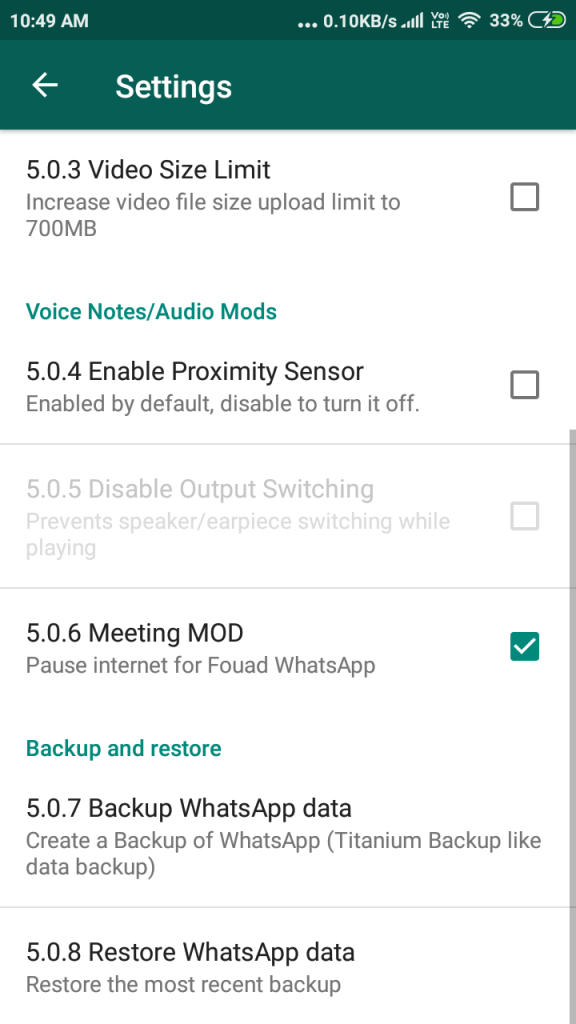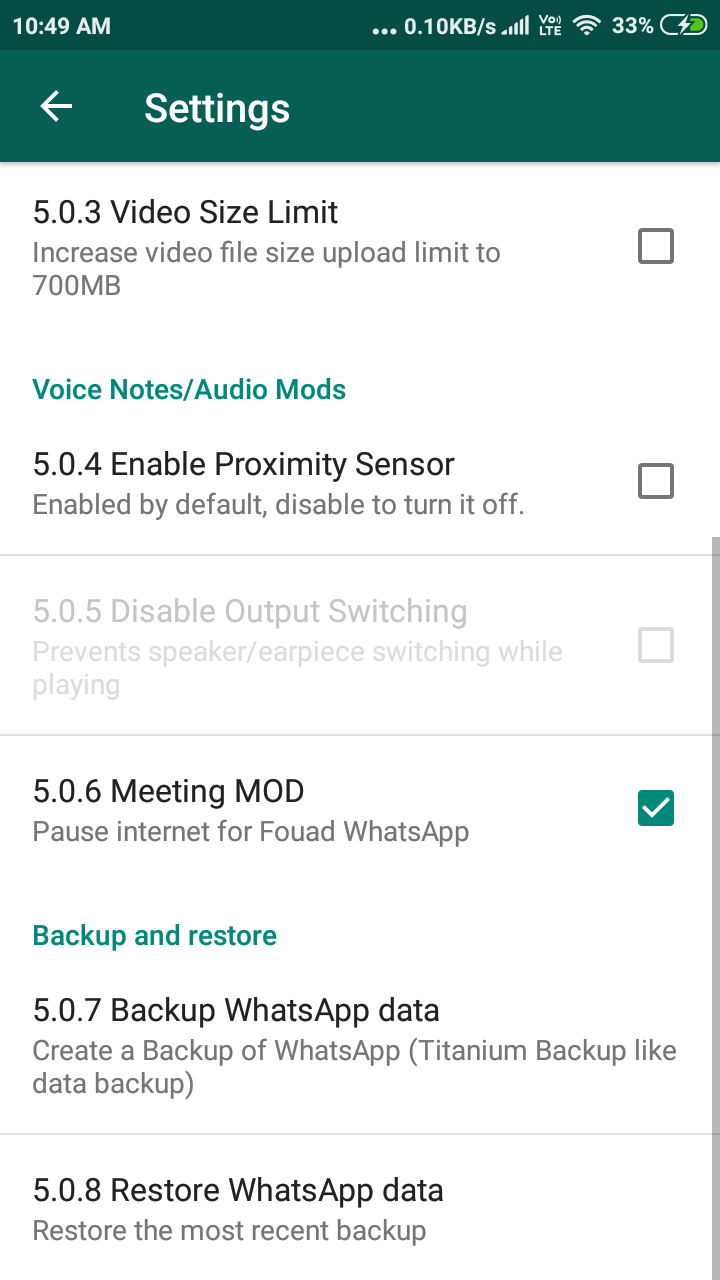 Themes: We have Launcher in Our android phone. Same way here we have launchers. Located at Fouad Settings→YoThemes→Downoad YoThemes.
If you want to view theme in full screen then click on the image. To use any theme just click on the Install Button in blue color.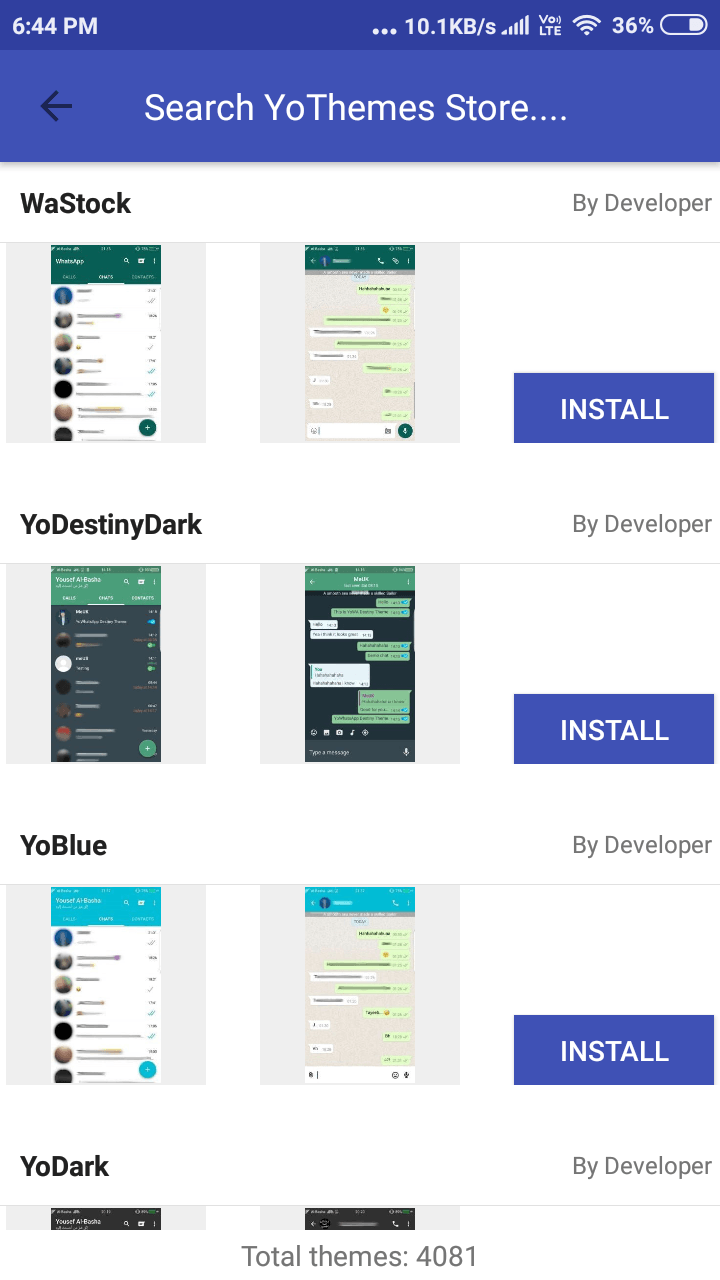 Here you can manage All Your themes Installed, Downloading and uninstall, etc.
Customization: For Any reason, if you don't like any theme then you can customize it according to you and give a totally New Look.
You can customize everything like size, color, font style, etc.
In Fouad Settings their customization for every screen.
Universal is for managing all screens. All Customization is under 1-4 settings. (Open the App you will understand what I mean).
By Customizing it you can create a totally new theme.
Privacy Settings: I told you above that Privacy is at Fouad Settings→Privacy.
Here is the Screenshot So You can view all settings.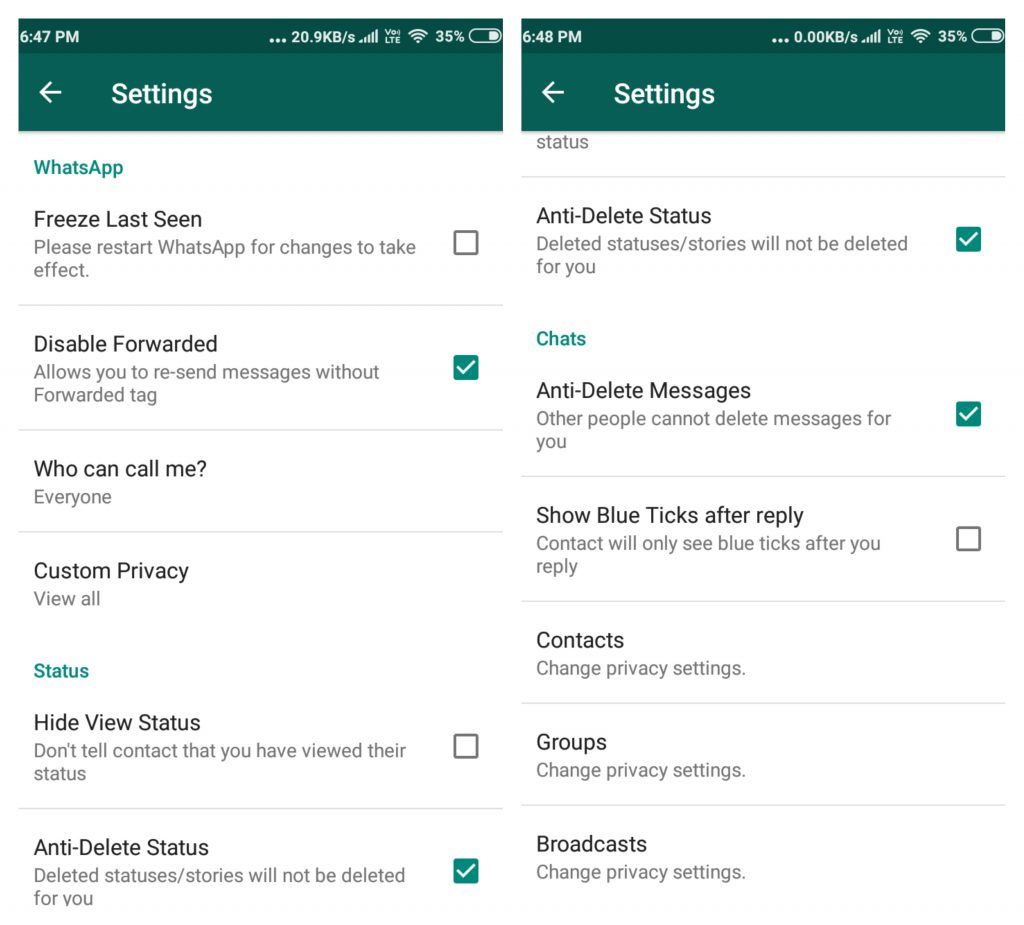 Call, Viewing Status without letting them know, Anti-Delete Stories/Status, Blue Tick After Reply etc is controlled from Here.
Hide Media From Gallery: I have no Idea why Will someone will do it but if you want to do then Under Fouad Settings it is at 7 positions.
If you transfer adult content then using this you can Hide it form gallery.
You can Hide Photos, Videos, Gif's  Separately.
Photo Video Settings: These settings are Managed Under Fouad → Other Mods.
Here you can control Video Size upto 700mb.
Share more than 10 images at once
Share Photo in Full Resolution
Backup & Restore WhatsApp Data: I'm not talking about Restore original WhatsApp data. You can create a backup within seconds and restore it.
Fouad mods→5. Other Mods. Scroll to end to find backup and Restore settings.
With one click you can backup or restore data.
Message number Without Saving: This feature is located in 3 dot Menu as shown in the screenshot. Just Put the Mobile Number and start chatting. Great Who Don't want to show Dp.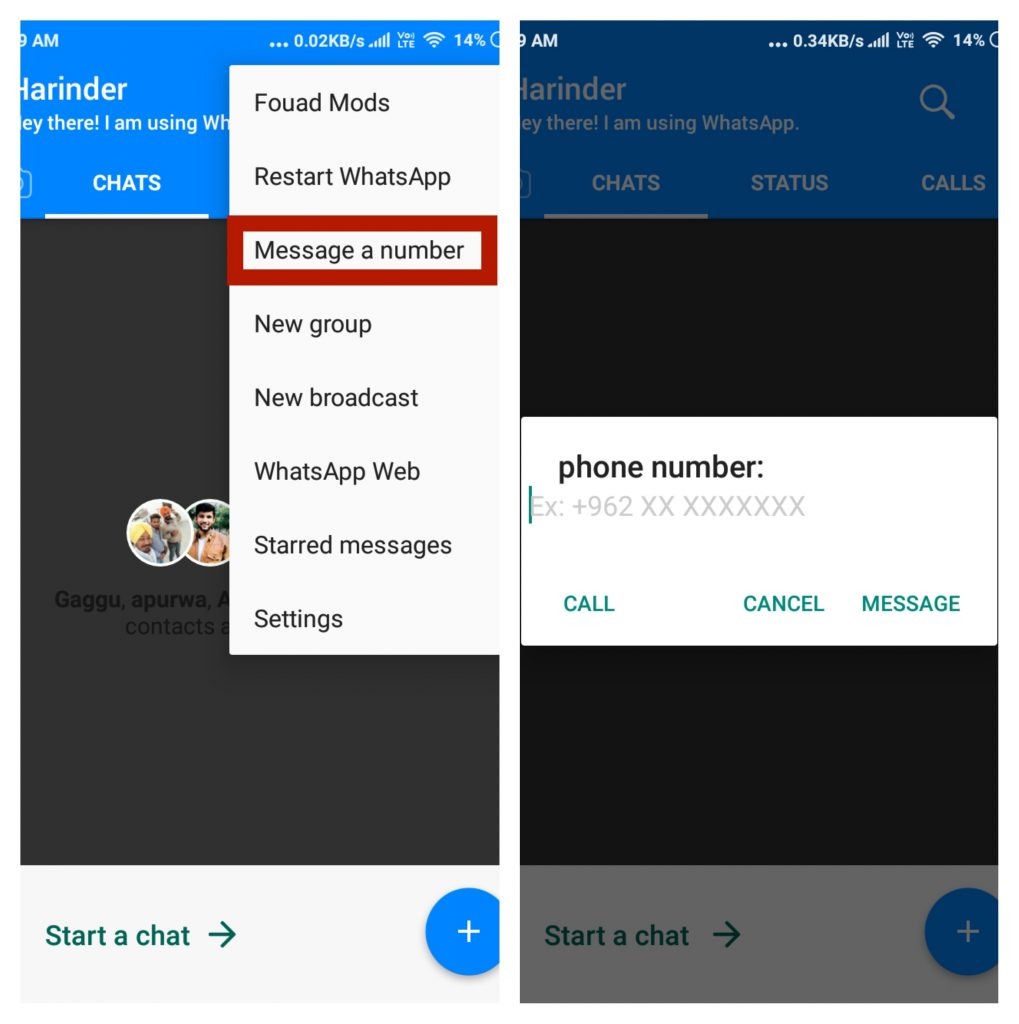 ReStart With One Click: While Putting Lock You need to Restart FmWhatsApp. You can do it manually or with one Click. This Feature is also located in 3 dot menu.
If you face slow speed while chatting then restart to make it faster.
Get Activity Log of your Friends Action: At the Bottom of the screen from where we start chatting tap chose paper Icon item as shown in the screenshot.
It will show when your friends are online changing profile photos, publishing status story, etc.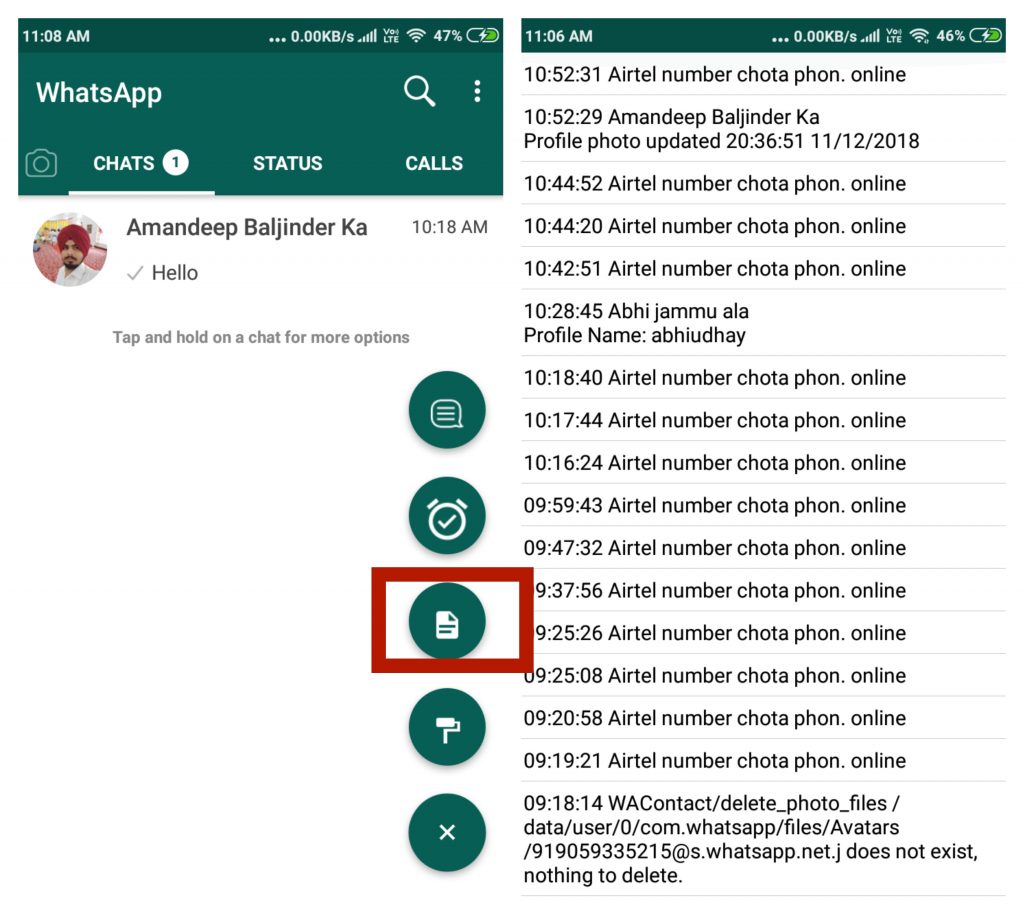 Lock Conversation: Locking Fm is Different thing But Locking a Particular chat is Different thing.
Open that Chat Then from 3 dot menu Click on Lock conversation and Draw your Pattern Or Password.
So Next Time when someone will try to open Chat you Need to Draw Pattern.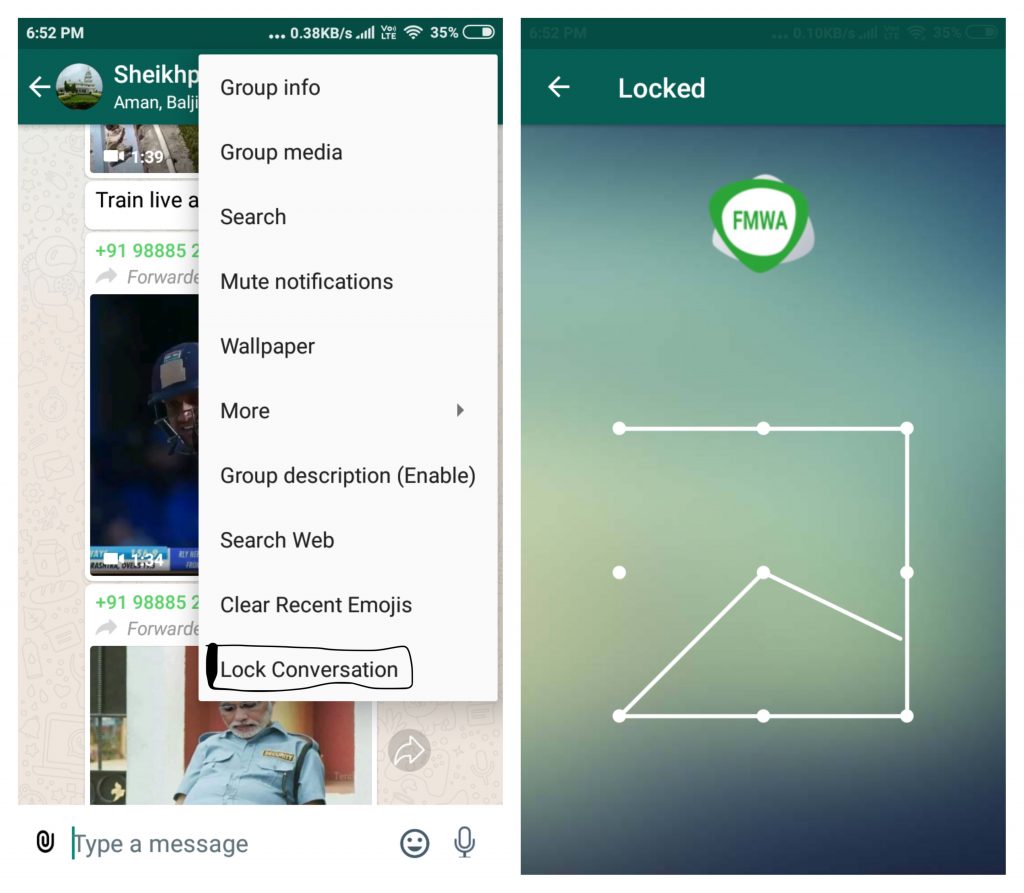 Hide Chat: Hiding Means Inside the WhatsApp Icon. Select that Chat and from 3 dot menu Click on Hide chat.
Then Draw Pattern or Password.
If you want to Open it then click on WhatsApp as shown in the screenshot.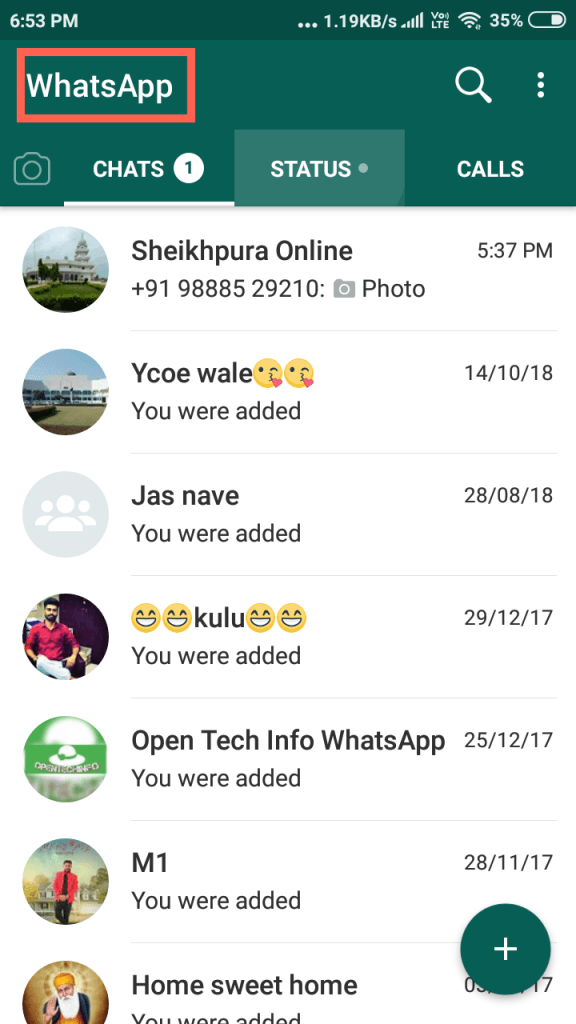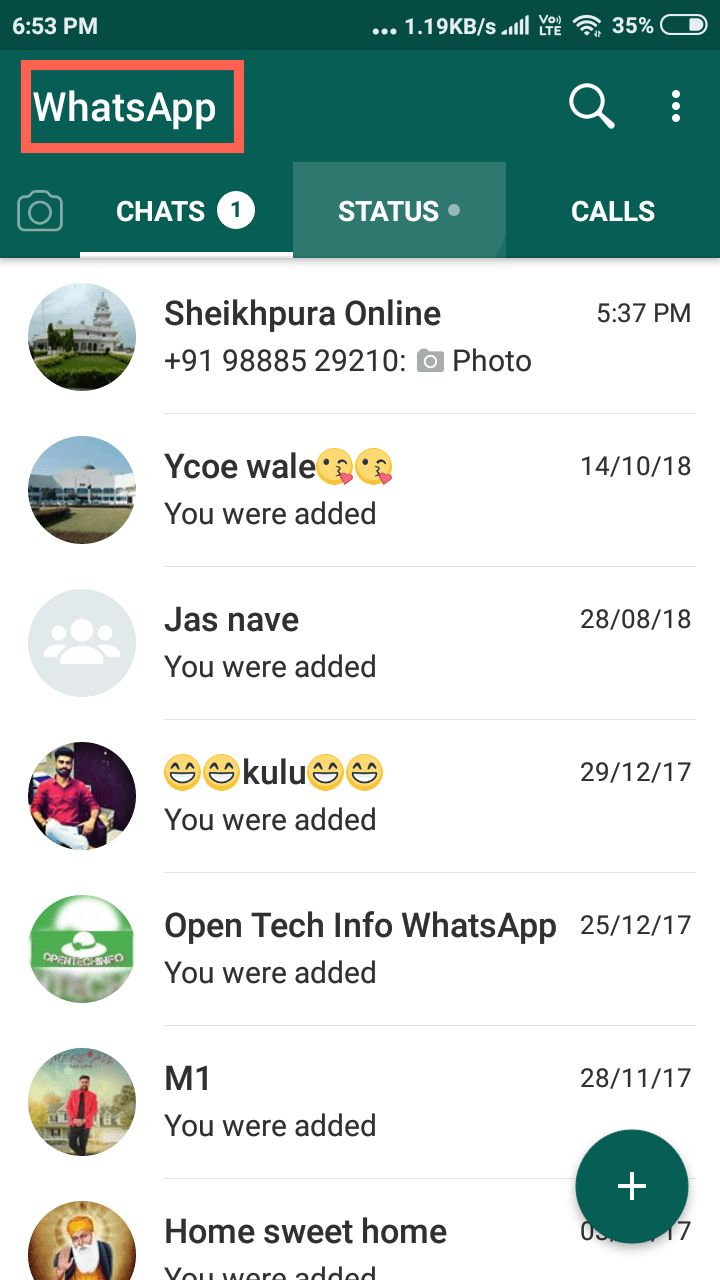 When you use Fm You will get a lot of features than above described But I will try to explain the main points why you should Install this app.
I hope it will help you.
FmWhatsappp vs GbWhatsApp vs YoWhatsApp
Well If I told you there is no Difference. Fm WhatsApp is derived From YoWhatsApp and yowhatsapp is inspired by GbwhatsApp
There is no Big Difference Might be Little Bit But I think Using FM is Easy From Gb.
But Gb WhatsApp has a message schedule feature that Fm whatsapp does not have.
Otherwise, there is no difference between these apps.
WhatsApp Plus is first Moded version of Whatsapp then Og whatsapp And Now Gbwhtsapp, yowhatsapp, and Fm.
Click Here to Download YowhatsApp
Click Here to Download Gbwhatsapp
FAQ
can I use both Original whatsapp and Fm?
No, you have uninstalled original first to install this
Can I use gbwhatsapp, yowhatsapp and Fm At once?
yes, You can
Does it Safe?
Nobody knows without Fm WhatsApp Founder.
How Developer Make a moded version of an app?
Hm, interesting question. well, People first reverse engineer original apk to get it's programming code then add new functions by coding and release a new version. I hope it will help you.
How FmWhatsApp makes Money?
Hm, Interesting Question. Well In Settings you Will Find Some Ads. And if Fm WhatsApp (we don't know this) is selling data then It's making huge data.
Is it available for Ios?
No, use Android if you want these type of Apps
Who is the Founder of this App?
Foud,  Here is the official website
Does it available for Pc?
No, but If you use bluestack then you can use it.
Which Version Do You Prefer?
The latest version, Right now the Latest version is v7.90
What About Updates?
Don't worry, I will keep updating the article.
Can I save Status?
yes, You can
Do you use FmWhatsApp?
No, Because I do not need these features
What type of people should use FmWhatsApp?
Well, if you want to save status inside whatsapp, view status without letting them know, show blue tick after reply then you should use FmwhatsApp
What is the future of FmwhatsApp?
I think there will end of this after 3-4 years.
Conclusion
I hope you will like this article. If you have any query or suggestion, then let me comments. Now Question is should you use FmWhatsApp Or Not what is Final Answer?
Well If you want more features, then you should otherwise don't use it. Look Sometimes we install App Because we like features. But we don't need these features. In That Case, You should Void it.
Other Articles You May Like
Best Putlocker Alternatives & New Names
Vidmate Android Apk For Download Videos