How many of want that there should a download button for every photo video that you view in the Instagram app. If you want this facility in Instagram apk then you should use Gb Instagram

What is GB Instagram?
Gb Instagram is a moded version of Instagram apk. Meaning gbmods basically add some New feature to the Instagram app and released a New version known as GB Instagram.
Know there are so many questions in your mind. what is official version? where to download it, how to use etc. I will every question in this article Keep Reading.
Moral of this article is that it is a really amazing app.
I don't think so that these features you will ever get in Instagram Apk.
What I cover in this Article
Here is a list of full features that gbinstagram have but Instagram doesn't have
Download photos with one Click
Copy Photos/ Video URL
Copy Comment
Translate comment to any other language
Download story photo/video offline
View Dp in Big Size
Unlimited theme options
View Story without letting them know
Completely Control Appearance
Many more
Limitations of Gb Instagram
I think you should not use it because it is the third party may be the app is stealing your personal data may be not.
Look developer is not free to view everyone messages but there are some companies in the world who buy this data and then create the product by understanding user behavior.




| App Name | GB Instagram |
| --- | --- |
| Version | 1.60 |
| App Size | 43.96 MB |
| Developer | GBMods |
| Updated/ Released | 29/09/2017 |
Review of Gb Instagram (plus tutorial)
Functionality

GbInstagram has awesome features like translating comments, copy comments, downloading photo/videos.
Easy to use 😀

It is like original app has a user interface but have more functionality
Privacy

Third party chances are high that it is stealing your data
What I like
Theme option
 Story saving feature
photo videos saving feature
View Stories without letting them know
Final thoughts
If you have no concern about privacy then you can use this app.
How to Install Gb Instagram
First of download from above button maybe your chrome browser can warn you to ignore because chrome shows warning because the app is not available in the play store. This is a moded version of Instagram, not an app that is developed from scratch.
After downloading open it. Make sure you have permission to install from unknown sources.
Click on the Install button. I assuming that you know how to Install an App
Like other apps, I will create an app icon (Instagram) with the name of GBinsta. Click to open it then you can log in to your account.
The login screen is totally like the original app.
Gb Insta Hidden Tricks that you should Know
Here I will discuss features what you get in GB insta and how to use them.
Save photo/video
This is the main feature of this app and most people use because they want to save the random picture from there feed without taking the screenshot and easily.
There are so many apps/websites for this but think for a second first you go to that website and then paste photo/video URL. Did you not find this bit difficult.
But this app you can save media files with one click.
After login to your account. From Your Feed click on that that photo 3 dot icon as shown in the screenshot.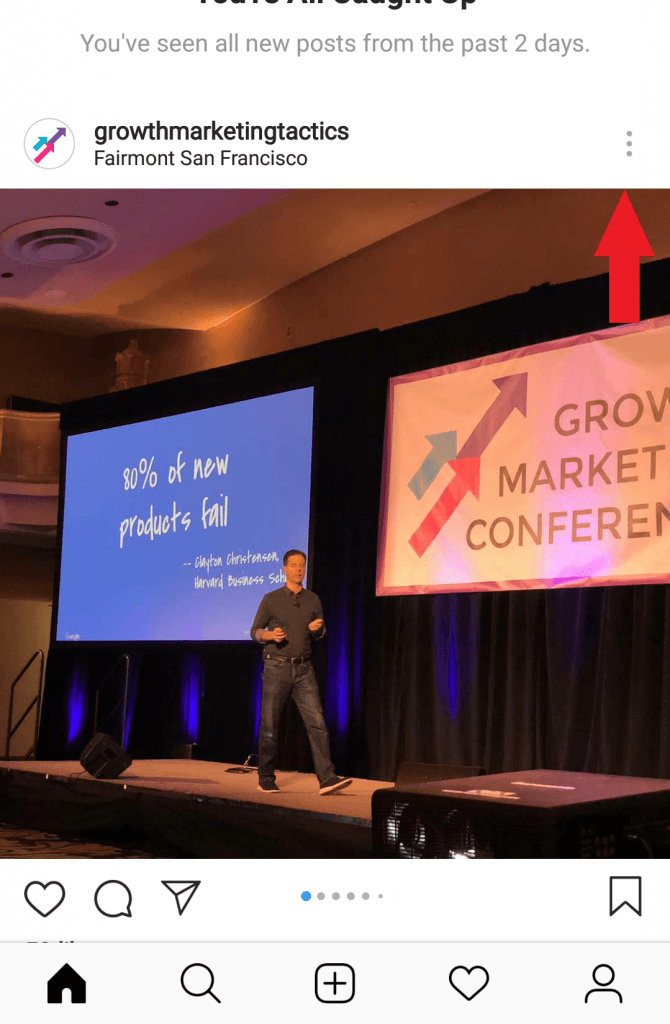 Then It will open a Menu. If you are instagram app user then you will find that gb option is New function click on it.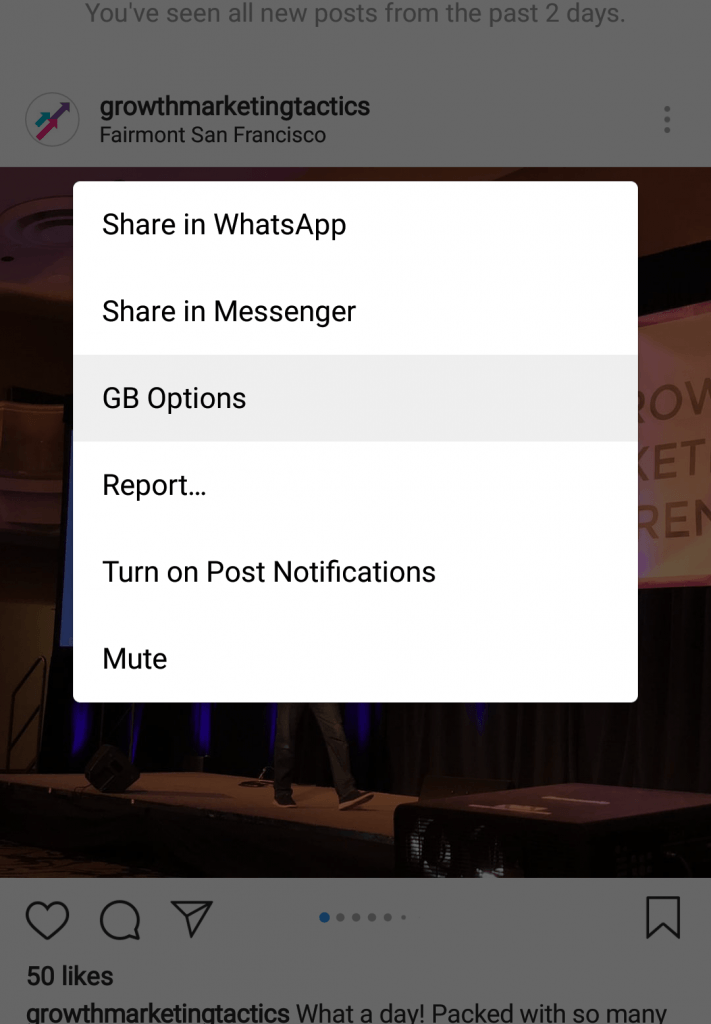 It will further show some option like preview, download, share image/video URL, copy image/video URL and copy the link.
The download button will save the image in the gallery and preview will show the image on full screen. You are smart enough to understand the meaning of the other buttons.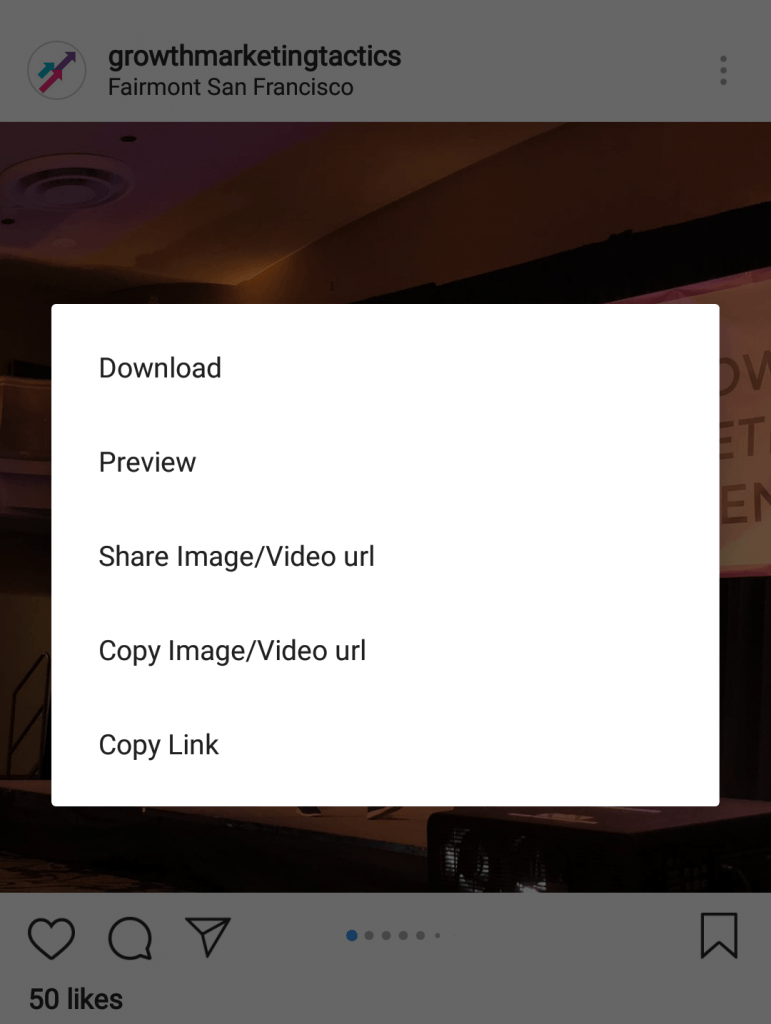 Save Story
Generally, we use app whastfly to save status but while GB Instagram is available you did not need to install any other app. Follow these steps to save a story.
View the Story and click on 3 dot menu as shown in the screenshot.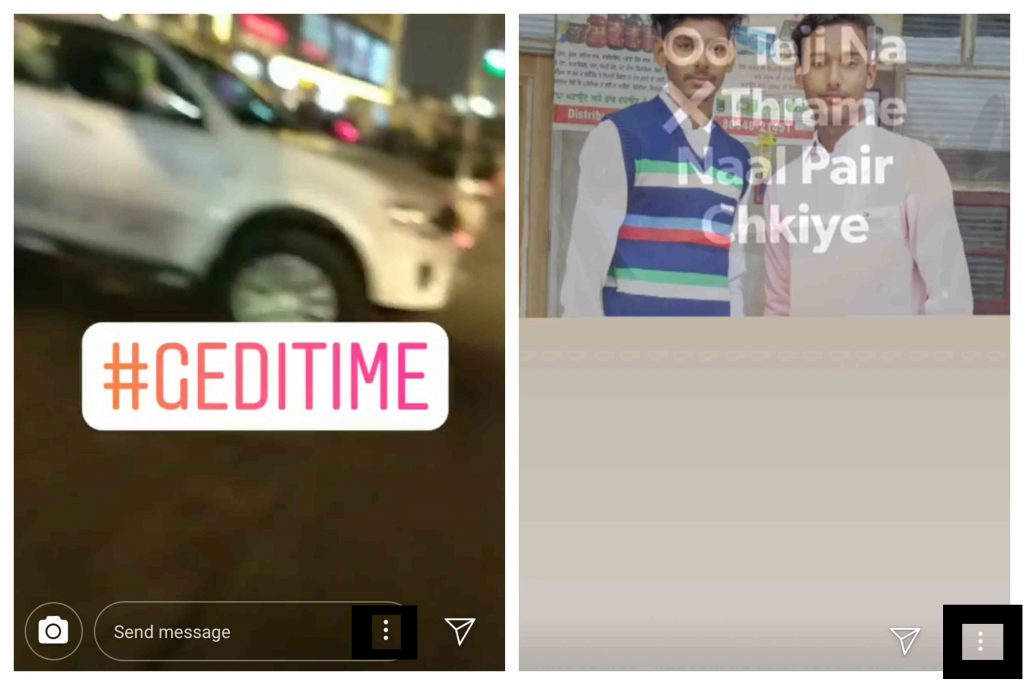 It will show you Report and download. Using the download button you save the story.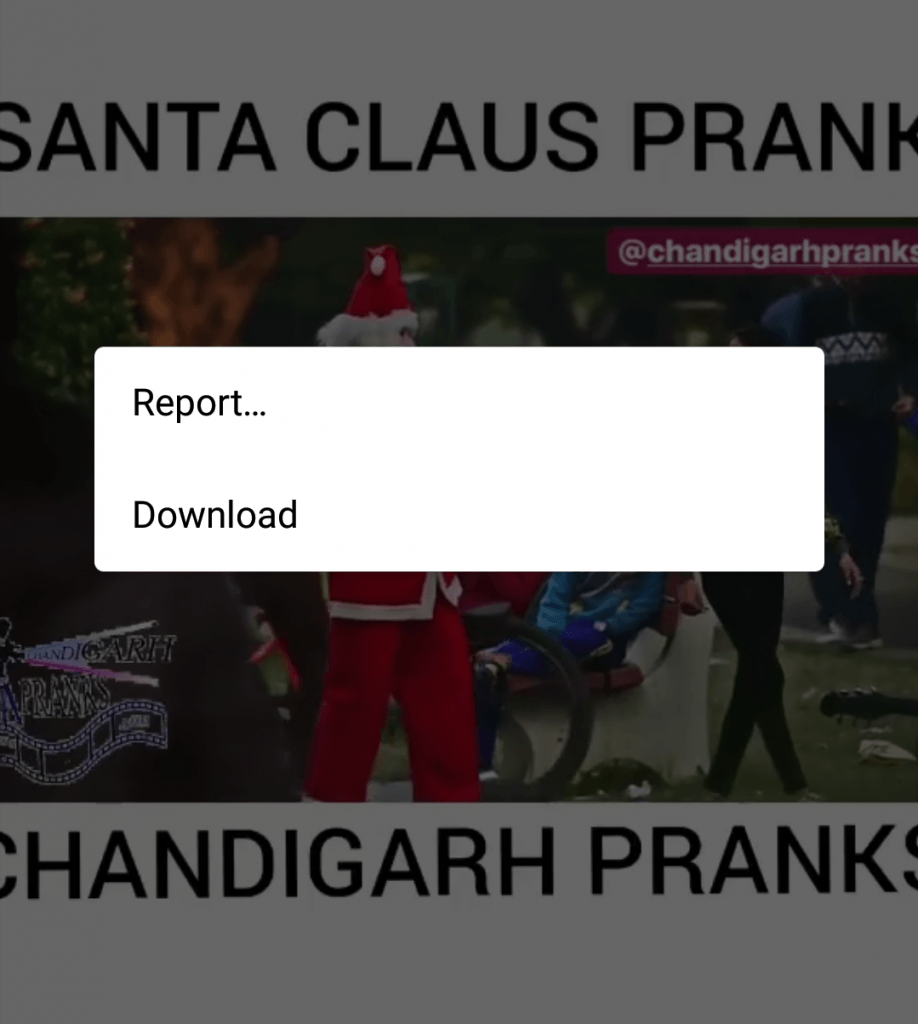 It will save that image/video in the gallery.
Change Theme
GB Instagram provides you variety of themes options to use this these themes options go to profile than at the top nav bar click on setting icon as shown in the screenshot.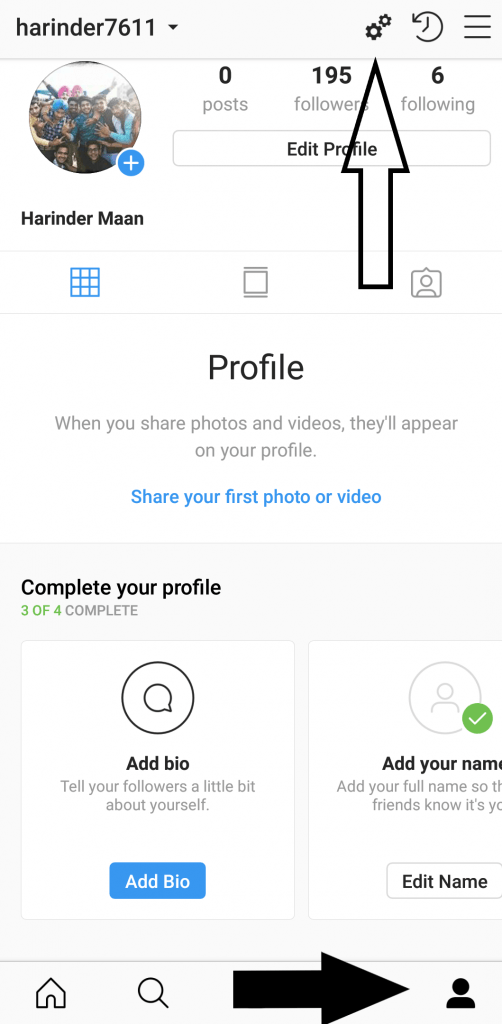 then under the themes section, you can up founded to link to download themes tap on this. It will show you a variety of different themes shown in the screenshot simply click on the apply button to use any theme white part GB Instagram give you default Instagram theme.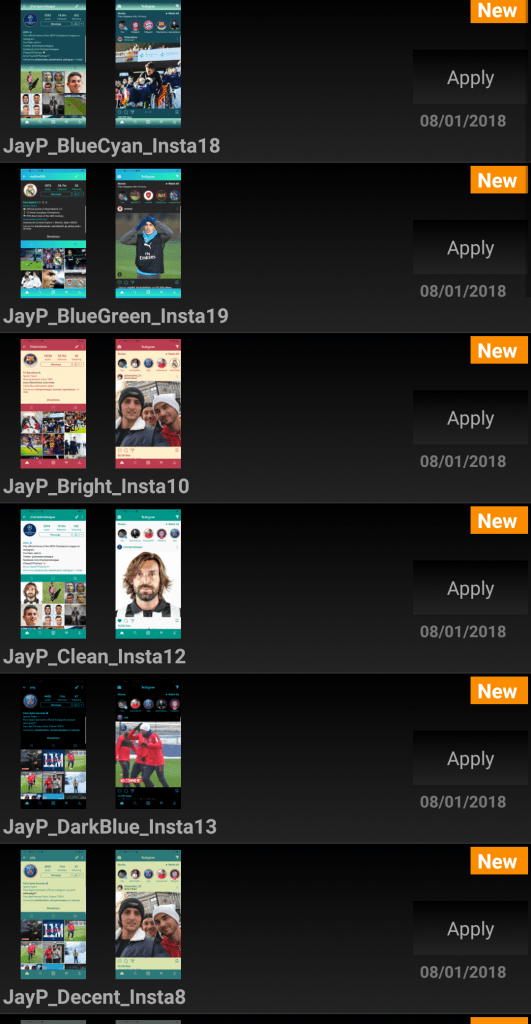 View Story without letting them know
From the Account, tab click on setting icon.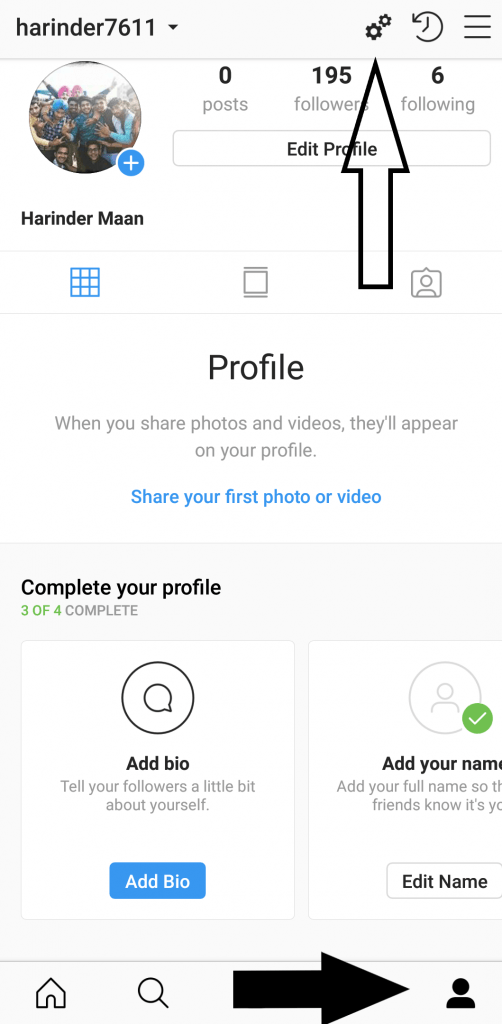 Then chose privacy and click on and tick hide view stories as shown in the screenshot.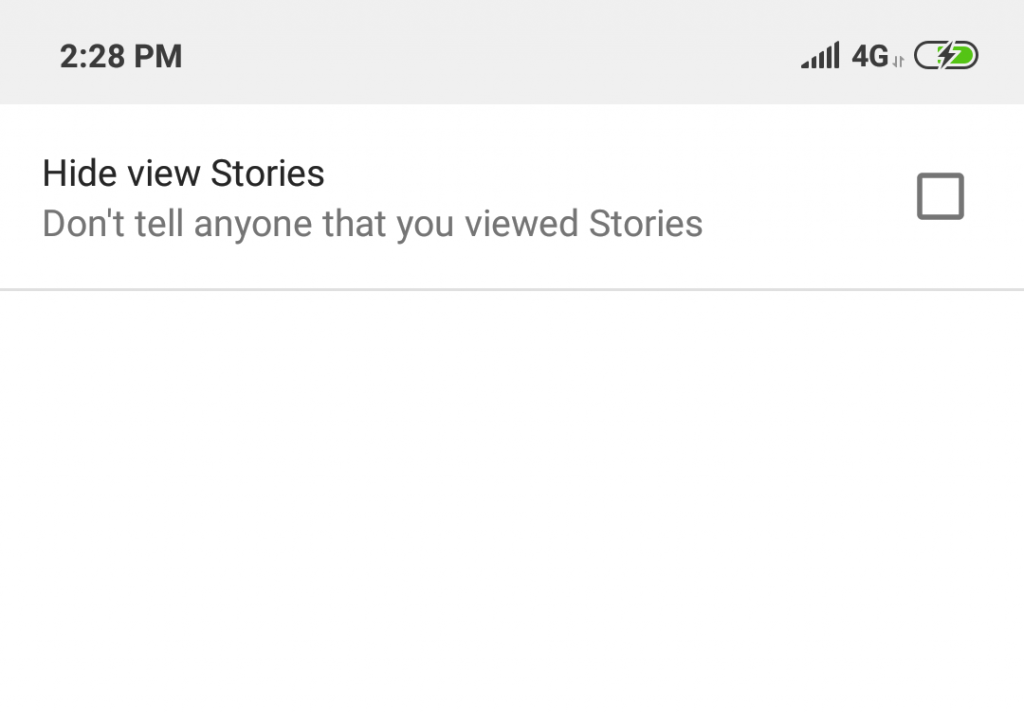 View Profile picture in big Full size.
If you want to view profile picture or dp in full them touch that image for a second it will show the image in big size.
It does not matter either you are following that icon or not.
Control appearance
By this app, you can completely customize the appearance of your app.  Every color, heigh width is under your control.
I'm not talking about theme. The theme is basically already set of appearance that looks good. But appearance meaning creating New theme according to you.
Open Gb settings.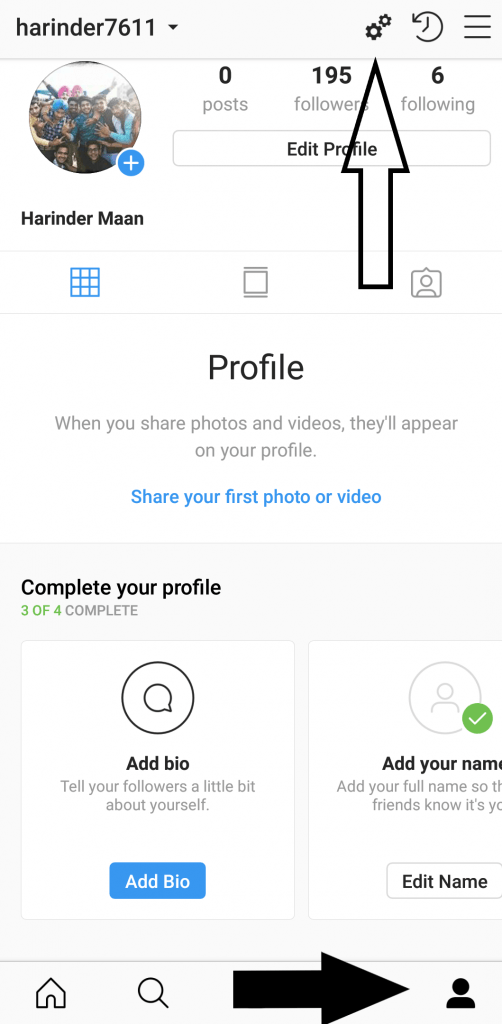 Under Appearance, you can change the look of every screen for example conversation screen, Main Screen. Check Screenshot.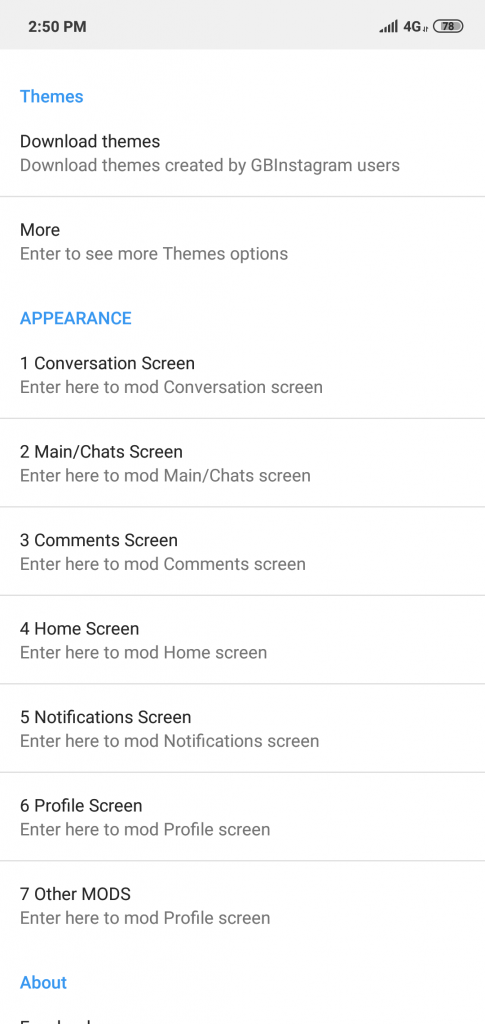 There are so many things that you can customize. Try by yourself.
Copy Comment
Does it ever happen to you while using Instagram you like like De comment and you want to copy it?
using this app you can copy any comment.
The steps are very simple
Open comment section and hold a touch for that comment for a moment then you will see a copy icon in the Navbar as shown in the screenshot just click on that copy icon.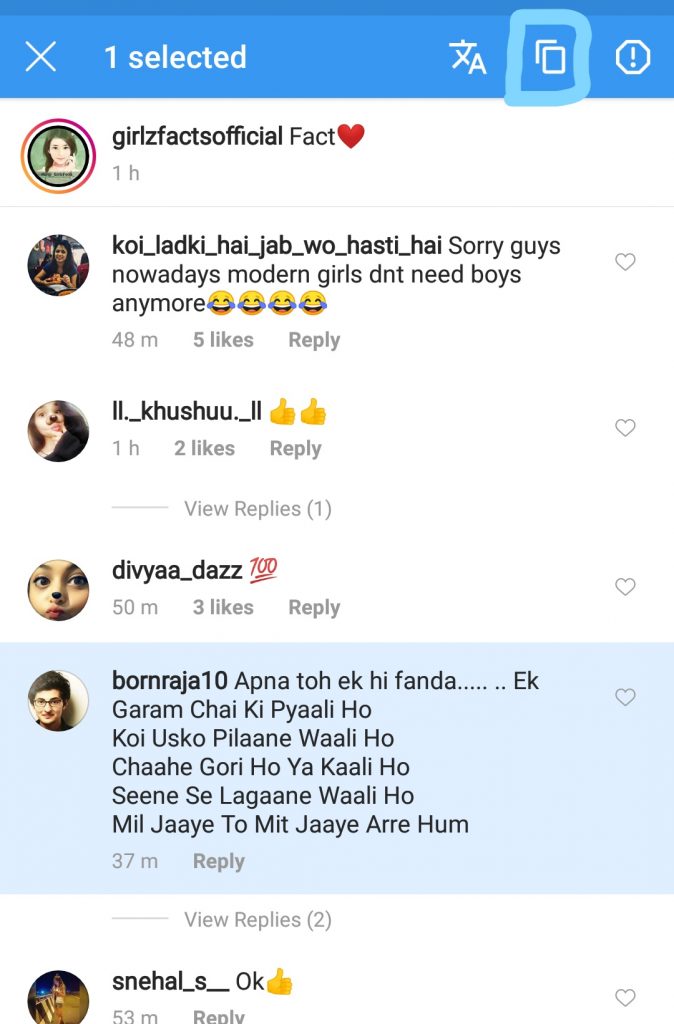 Translate Comment
Translating comment is similar to copy content you just need to replace the last step while you click on the copy icon that time you need to click on translate icon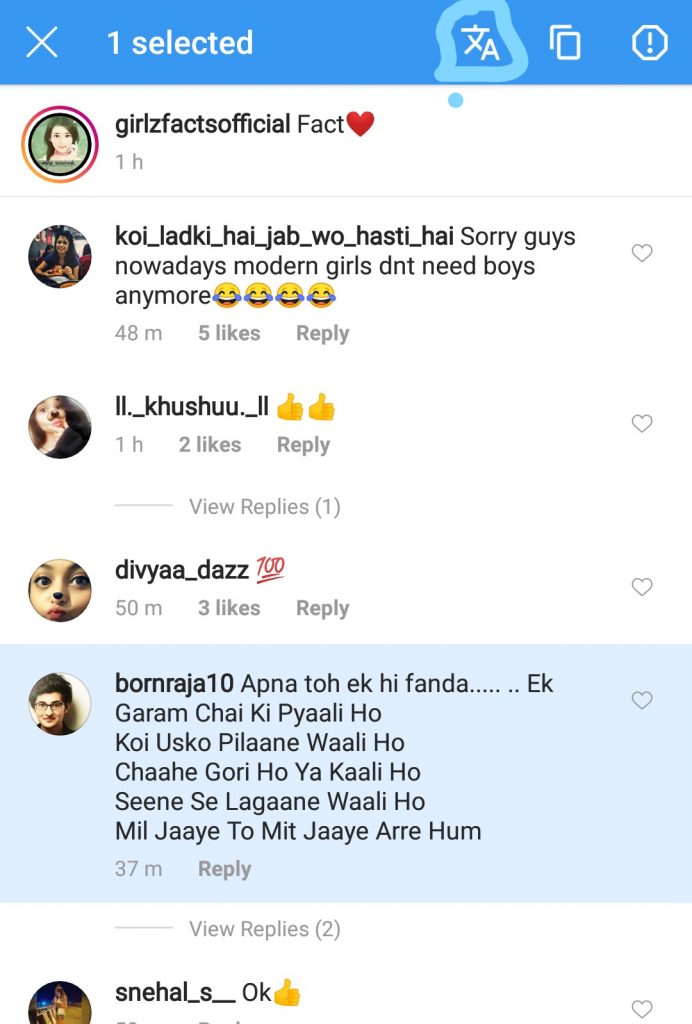 Here is the language to which language you translate your comment
Arabic
English
Spanish
Portuguese
German
French
Hindi
Italian
Turkish
Farsi
Overrated Feature copy that is not working
A lot of bloggers written about this that you can copy bio. I try it but it is not working.
FAQ
what is the difference between GB insta and gbinstagram+?
There is no difference without the package name.
Let me explain. Like app name, every app has a package name.
You can use GB insta and Instagram original app in the same phone. But to use gbinstagram + you need to uninstall the Instagram original app.
A lot of people claiming that you can copy bio by GbInstagram+ but I have tried it. This is not working.
How can I contact the developer of gbInstagram?
That person has blog https://www.gbmods.co You can also contact him on facebook
 I have Another Question?
Let me know by comments I will happy to help you.
Conclusion
I hope you have learned something new.
You can leave your suggestion about GB Instagram in the comment section. I responded to every comment.
Other Articles you may like
How to Hack Facebook with Android phone
Grammarly Premium Account Free
How to Get Spotify Free (For Android and Pc)
GB Instagram Latest Version 1.60 Download: Save Photo/Video & Stories

How many of want that there should a download button for every photo video that you view in the Instagram app. If you want this facility in Instagram apk then you should use Gb Instagram