Android is more than a smartphone. With some hacking apps, you can turn into a completely hacking machine.  Although the computer is a computer android can do some really amazing task.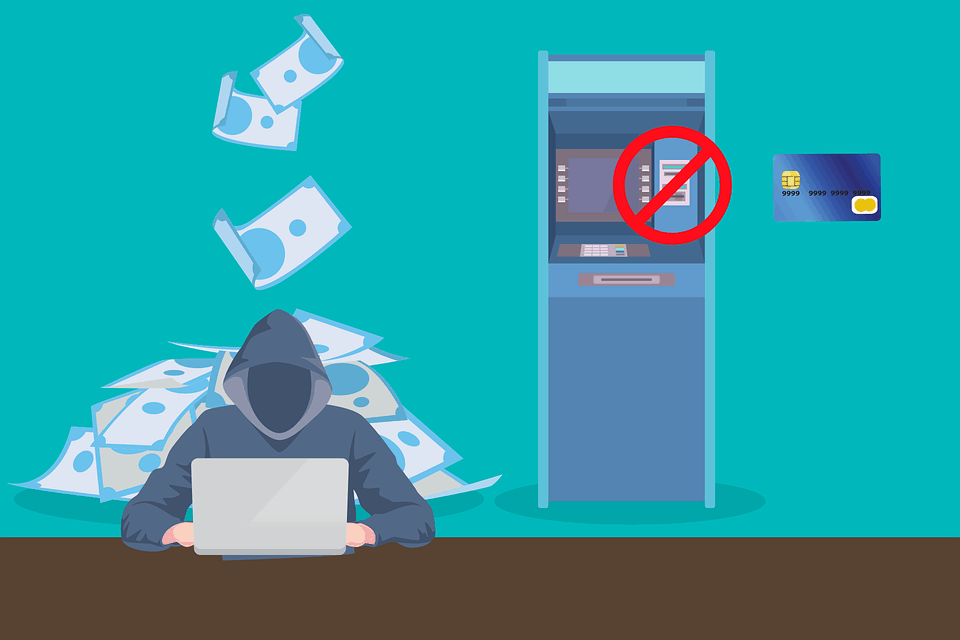 Hacking WiFi, networking spoofing, device monitor etc.
I have tested a lot of apps. Some apps did not work on these days but other blogs just post them without testing them.
In this, I have listed only working apps. I hope you will like these apps.
Best Whatsapp Video status for you
I have divided these apps into two categories: Apps for learning hacking and hacking tools for android.
Apps for learning Hacking
Learn Kali Linux
In this app, you can learn how to use Kali Linux tools. This is not for new beginners but if you know something about Kali Linux or already installed Kali Linux then use this app to learn how to use Kali Linux. It does not require any internet. 
Linux command Library
 You know how much Linux commands are useful for a hacker. Almost all hackers use Linux operating system. Linux commands are very important for hacking. Using this app you can learn Linux commands.
Learn Website Penetration Testing
 Again you have clear basics of hacking. In this, you will learn SQL injection, cross-site scripting, File include etc.
Learn Metasploit
 Metasploit is a very famous tool for pen testing. If you start using Kali Linux or any other Linux distribution for Hacking then use this app to learn Metasploit. I will not recommend this app to beginners.
 Hacking tools for Android
So the above apps will help you to learn Hacking but following apps are used for hacking. I read many articles about hacking apps for android. Most of the articles are outdated. Bloggers did not update their articles. Apps like Faceniff will not work today.
All these apps are working in the current date, I don't know about the future.
Zanti
You already heard of this app. It is used for wifi hacking. You can use it with and without rooting.  Some features are working with root only.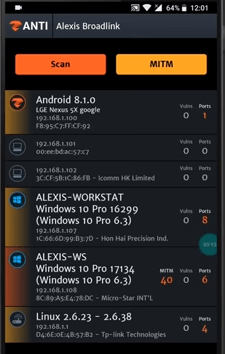 What you can do with zanti
Scan the whole network
show alive host
scan port through Nmap
Scan service running on each port
Find vulnerability
Perform Brute force attack
Perform Shellshock
Man In The Middle Attack
Session Hijacking
SSL Striping (it is not working anymore because google fix all issues in their latest update)
Sniffing packets
Replace image
Redirect URL and IP
If you are a beginner maybe you don't like this app. But if you know something about hacking then you will find it very useful.
Termux
This is my favorite app for Hacking. It is really awesome. Using this you can install many hacking tools on an Android smartphone like Metasploit, Nmap etc. Using this you can learn Linux commands too. 
It is available in play store and it works without root. You need a lot of patience if you are new to Hacking because this is not beginners. That's why I link Linux commands app for users
Here are some tutorials for termux
How to install a package on termux
How to install Metasploit
You need patience in starting because you are a beginner. If you need my help let me know by comments
Hackode
This is not a hacking app. It can be used for collecting information like IP address, traceroute etc. Personally, I don't like this app. But you can try it
If you know SQL injection then you can find SQL vulnerable website using Google dorks that are present in this app. But will you manually hack an SQL injection website using a mobile phone? Sound strange!
Kali Linux NetHunter
This app is awesome your smartphone will not support this app. You need to root your phone. You can use tools like mac changer, nmap, custom commands etc.
Here is how to install netHunter on any Android smartphone. Believe me or not it is risky.

Network Mapper
This is an unofficial version of Nmap for Android users. You can't do advance things like os scanning etc. This app is available in google play store. 
Overall for networking scanning, I found the best app is zanti
DroidSqli
For those who are familiar with SQL injection. It can be a time-saving app.  It will automatically find tables etc information.  All SQL injection like Time based, blind, error and normal can be done by DroidSqli.
WPS connect
You can wps be enabled wifi using this app. WPS security is vulnerable. There is a pin that can be used as the password. This app just uses these default pins. Most of the time it will hack wifi network.
You can apply brute force attack too using this app.
SSHDroid
You can you can remotely access any computer using ssh. People use to connect to their server. It is passwordless authentication. You can connect your android phone too using ssh. This is not a hacking app. You can connect the phone present in your network if they installed SSHDroid
Spy apps For android
These apps can be used to monitor android devices. Like for collection call records, WhatsApp SMS etc. This is a complete list of best spy apps.
If you want to hack your girlfriend/boyfriend phone then try these apps. These apps will record every keyword typed by her/his phone then send it remotely back to you
ikeymonitor
This is the best keylogger I have found. It is paid but you can use it on a free trial for 3 days. Don't worry it will not ask for the credit card.
It will remotely send you all log files like SMS, call record and keystroke. Although it records all keystrokes but it separates all apps data. It will send log files after 5 minutes.
You can set the Time interval to send log files.
How to Install
Visit ikeymonitor and click on download free trial
After signup check your email account. You will receive a mail from ikeymonitor like this.
Open ikeymonitor and log in with your account. When you log in you will see this popup
I'm using android so I will choose android. On the Confirm page choosing anything from first two options. I will choose the first option.
After that, It will show you an app download link.
Download this and install in your victim phone. Installation is very simple It will ask for the license key that you receive in your mailbox. In any case, you don't know how to log in then use this link for help
After successful installation, you can receive logs online. I just open my WhatsApp and type some random words here are results.As you see it will send you key records online. Just install once and then forget about it.
Hoverwatch
 Another free keylogger apps that send log files remotely. Between hoverwatch and ikeymonitor I will prefer ikeymonitor. Because of the free version, hoverwatch have limited features while ikeymonitor provide all features in the free trial.
copy9
This spy app is similar to ikeymonitor. If you can spend money then try this one because in long terms it is cheaper than ikeymonitor. The installation process is almost similar to ikeymonitor.
Hacking Apps that are working not more
I told you before publishing this article have read many blogs and I found some blogger has listed many outdated apps that are working not more today don't waste your time on these apps It will not work for you.
FaceNiff: I completely hate this. Because I read it everywhere you can hack facebook account etc. Guys Google is stepping ahead. These bugs are fixed many years ago.
ok, let me explain. If you are connected to a network then you can view all HTTP data (like password filled by the user) of any devices connected to that network.
To handle this problem we have https (s means secure) Basically in this browser will encrypt with data. So hacker was unable to read it. He needs a key that is different for every computer.
But some find a way to bypass https so they can view all data of network. FaceNiff is used for this purpose. Now Google has fixed this issue.
Androrat: First of all, you will not find the download link for this app and it is the complete waste of time. I don't use it is not working for any device or because it created a lot of years ago and not updated again.
This is basically a spy app. You can use the above-listed apps for spying. Don't try this one
WiFi-Kill: This is basically wifi jammer app. It claims that it will stop wifi on other devices. You need to root your phone to use this app. I tested it.
I have tested on two devices that are rooted but no result. Maybe that wifi network is good enough. Anyway, it did not work for me.
Conclusion
I hope you like these apps. If you have any problem then let me know by comments. I will happy to help you.