What is the first software that comes to your mind when you think about photo editing? Chances are High it is photoshop.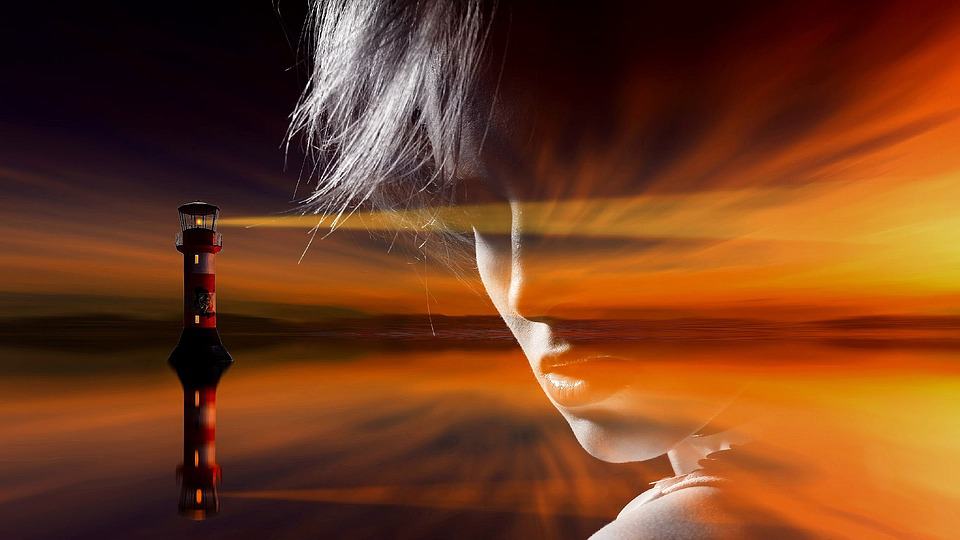 But you know It is not easy to use photoshop and you need a computer. If you are looking for some simple but advance photo editing apps for Android then read the entire Article.
If you want to compress images, then you use imagediamond.com to compress any type of image.
Other Articles you may Like
Best Keyboard for Android to Enhance your Speed.
Best Video Editing Apps for Android
A Hand-pickup Photo Editing Apps for Android
This app is very famous in photo editing. It is download over 100,000,000+ times and 4.5 rating.
The company really care about its user. They Reply to Every comment they got in plat store.
This app is free, but in-app purchase items can cost you between $0.27 to $113. But that is for professional photo editors.

You can do creative things like
collage making
changing the background for the specific part
creating stickers
Effects
Beauty
all other stuff that you need to make your photos awesome.
From Discover section, you will get an idea of how to edit your images and how to make them awesome. Watch this video to know more about it.
From Past couple of year, this app is trending in the photography section. Today it is number one photography.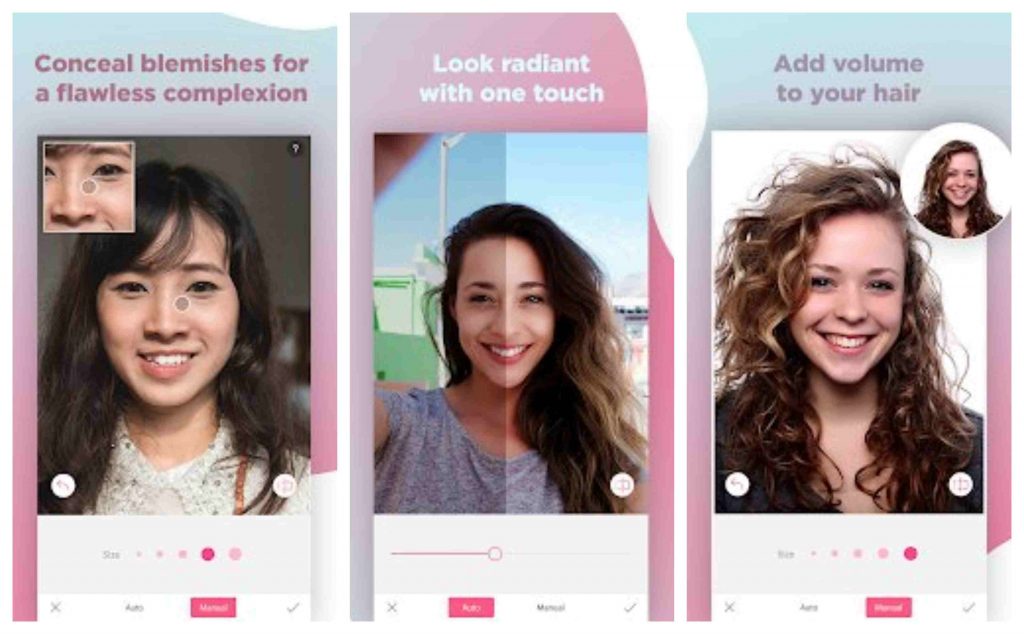 If you love to take the selfie or you want to edit your photos while taking pictures, then you should use this.
With over 300 million users and 4.4 rating by 3,369,014 Users, this app stands out from Other apps.
Features like
skin editing perfect eyes
Creating smile
Magic bush
Blur
you will not get in any other. BeautyPlus app size is pretty big than other apps.
Do you know this app is developed by Google? Some features are really incredible, but you will miss a lot of feature in this app.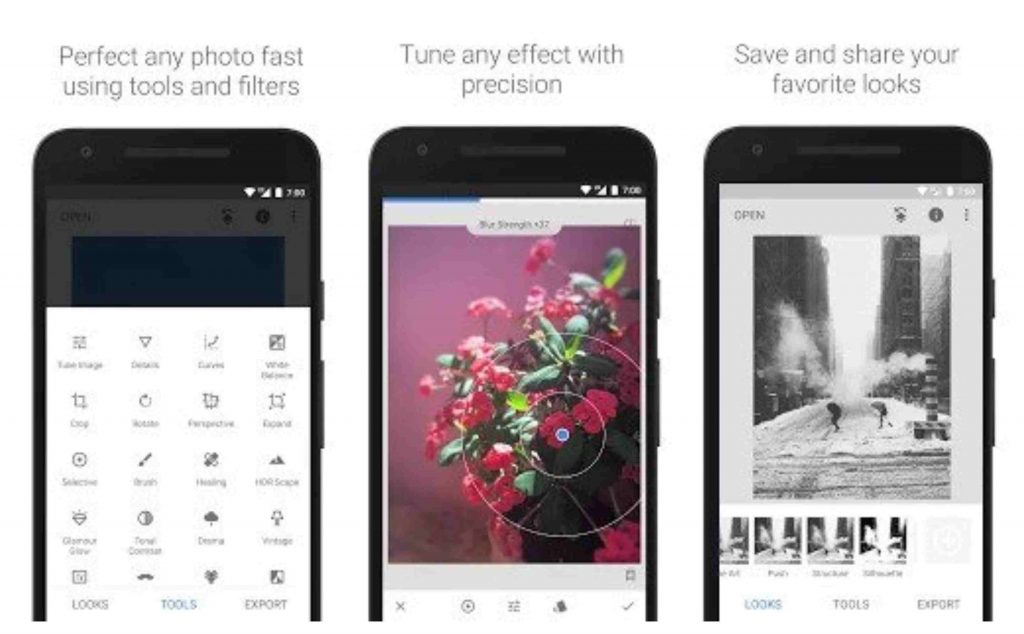 You will not get any college maker in this app. Basically, this app is unique.
Some features like
Portrait
Brush
Lens Blur
you will not get any in other apps. There are total 29 tools available for app editing.
Google Keep updating this app. Last time they update this app in June 2018. Snapseed is installed by 50,000,000+ users it has 4.5 rating.
This is not advance photo editor app.
You will get basic features like Tune image which means adjust photo colors, Perspective Fix skewed lines and perfect the geometry of horizons or buildings.
Healing Remove the uninvited neighbor from a group picture etc.
If you are not looking for something advanced, then you can try this app.
4. Adobe Photo Editing Apps
You know adobe photoshop for computer just rocks. There is no alternative to Photoshop. Adobe also has apps for the android user.
The company created around four apps related to editing and Graphic design. No matter Either you want to edit your photos or do something graphic design like creating the logo and design logo these apps will do your work.
In this, you will get features like one-touch filters, Noise Reduction (Reduce useless Grain). Deflog Reduce Fog and Haze in the photos, college maker, etc.
This is most used Adobe application.
In this app, you will get features like Retouch and restore photos. Face Aware Liquify (Make changes in Facem, Make bigger Smile).
Liquify push, pull, rotate photos. Adjust colors, Use tools according to you. Defocus: blur part of the photo to draw attention to the main subject.
If you want to combine multiple images, then this app is best for you. To use this, you need an internet connection and adobe id.
You can cut your images and then combine using this app. Meaning of combine is drawing images over images.
If you want to do graphic designing, then try this app. This is not a very famous app. It is a really basic app.
This app is one of best photo editing app in the world. If you are looking for easy photo editing app, then you should try this app.
You know airbrush has 4.8 rating by 807,704 users.
This app is free but in-app purchase option is available, and you will also face ads while using this app.
This app is best for who like editing photos of the human.
Features
remove pimple remover
Whiten Teeth
Brighten Eyes
Perfect Skin
 Real-time editing technology (Edit your selfie before taking the picture)
Add Depth and Style to your photos with the help of Blur editing tool.
Again who like to edit photos of human this app is best for them. You can easily edit your photos with the help of this app.
One of the Best things I like about this app is that it is free. You will not get any ad in this app, but it is not free. It cost around $3.53.
In this app, you will get features like perfect smiles, beautiful skin, bright eyes, etc. Hair Salon etc.
If your looks are not Good, then you can make it Good with the help of this app. Using this you can even customize the color of your lips.
I mean you can customize every face expression using this app.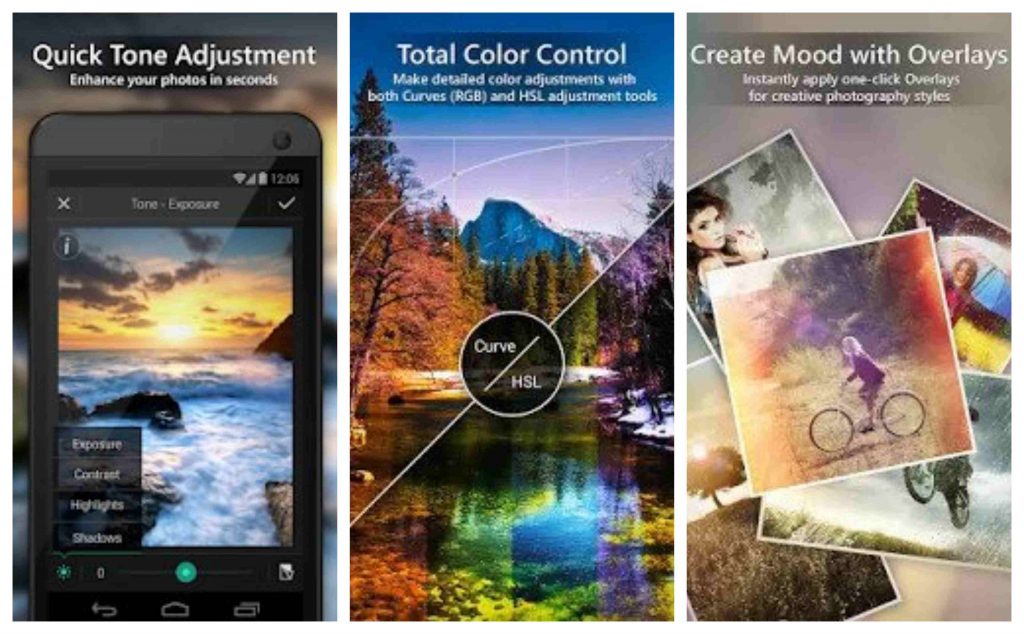 Maybe you did not hear about this app. But this is a really amazing app. This app is best suitable for the images of an object type.
There is a great filter option. There is a built-in camera app. Using this you can customize images before taking. If you like to play with the colors, then try this.
Using this app, you customize of every color of every space which makes this app is really awesome. Intelligent object removal helps you to remove the object with very easily.
If you want to know more about this app, then you should try this app.
You probably thing like this author is writing only Good stuff about these apps. Believe these apps are just amazing. I told you I have personal collect these apps from the play store.
Features 
All in one app
Remove Pimples
Change Skin Color
Change Hair Color
Change Background Color
Remove Background
Collage Maker
I'm sure that you know about this app.  Most of you may be using this app.  It is a Free app which makes money from ads. (contain in-app purchase)
I think this app is not advance photo editor app, but simple features but these features can be totally customized according to you.
I mean college feature using this app you can customize border size and color. Using other apps, you can write text but using this app you can customize font size and color.
Double exposure and overlays is a great option of combining images.
Another great app is available in the Google play store. There are 20 tools available to make a beautiful picture.
Basically, this app is if you want to adjust colors automatically.
You can manually fix colors too. Other Simple features like focus, draw and adding text, color balance,  free stickers available for adding to your photo.
If you are a frame lover, then try this app. Aviary app is downloaded over  50,000,000+ times, and it has a 4.3 rating by 1,492,201 users.
The best thing about this app contains no ads.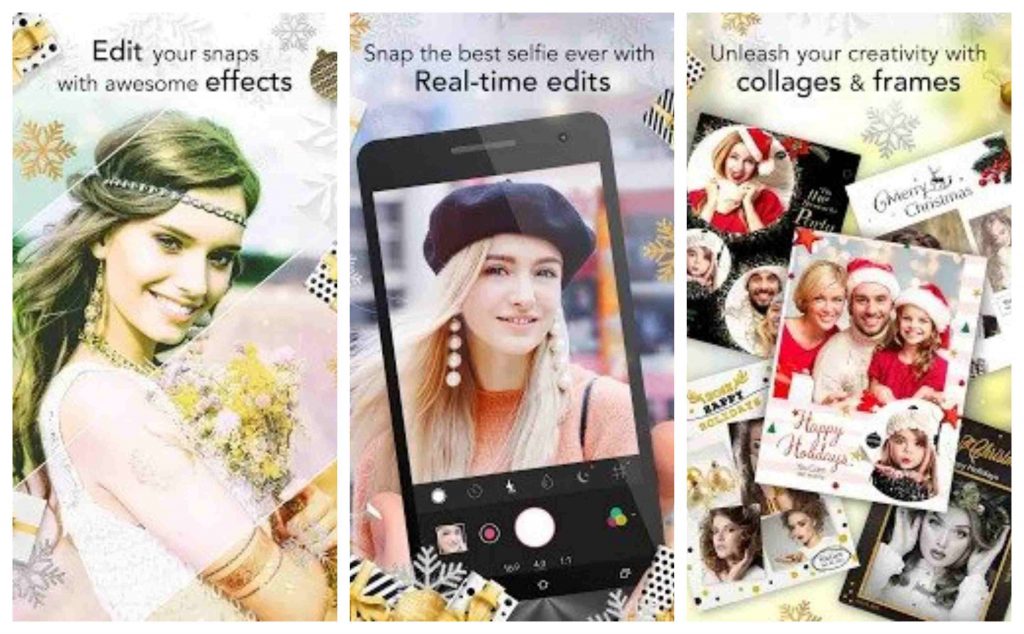 For selfie lovers, this app is just treason.
This app is made for editing selfie pictures.
There is everything like effects, adding stickers and text, college and frames. Focus on a particular thing.
Using this app you can even reshape your face, skin smoother makes a dry skin or whatever do you want.
With the help of unique intelligent object removal, you can remove objects with making your photos ugly.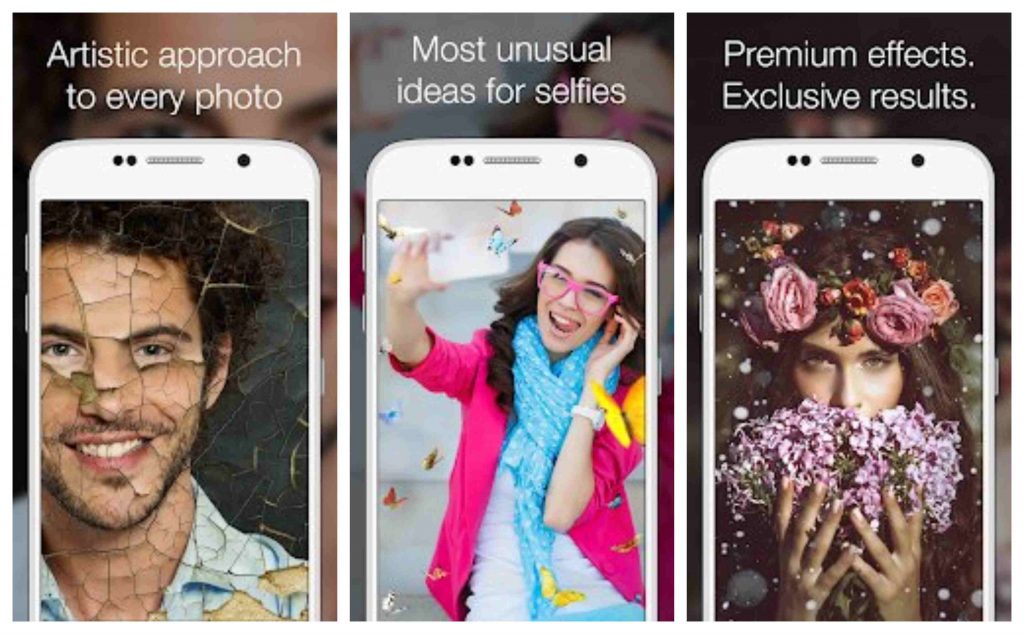 This app is not free but it just … Actually, I don't have a word for this app. Price is app this app is $11.58. Which is ok.
I know you try the effects of every other app but this app just really amazing effects.
I think that's why this app is paid because it has the amazing filter, frames available that you could not find in any other app.
There is everything pre-made you just need to select your photo.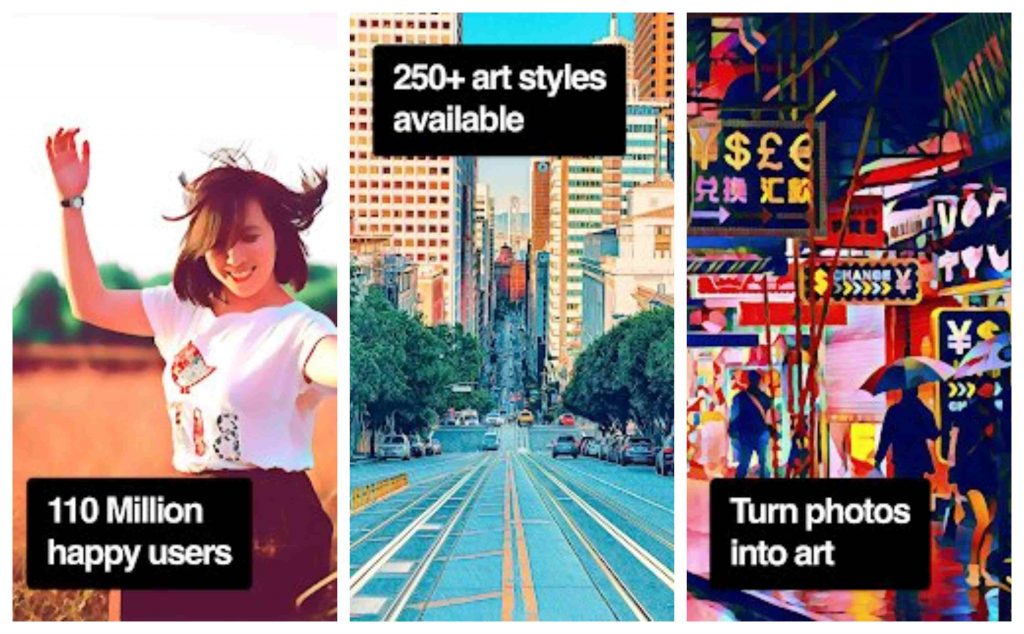 If you like to do creative things then use this app.
Here is call crazy stuff that you need while editing your photos. This app is used by 100 million people worldwide from them 819,573 user rate it 4.1.
You will ads while using the app.  So Make sure you turn internet connection off while using the app. There are more than 800 filters available with stunning photo effects.
Mainly this app is used to create paint effect.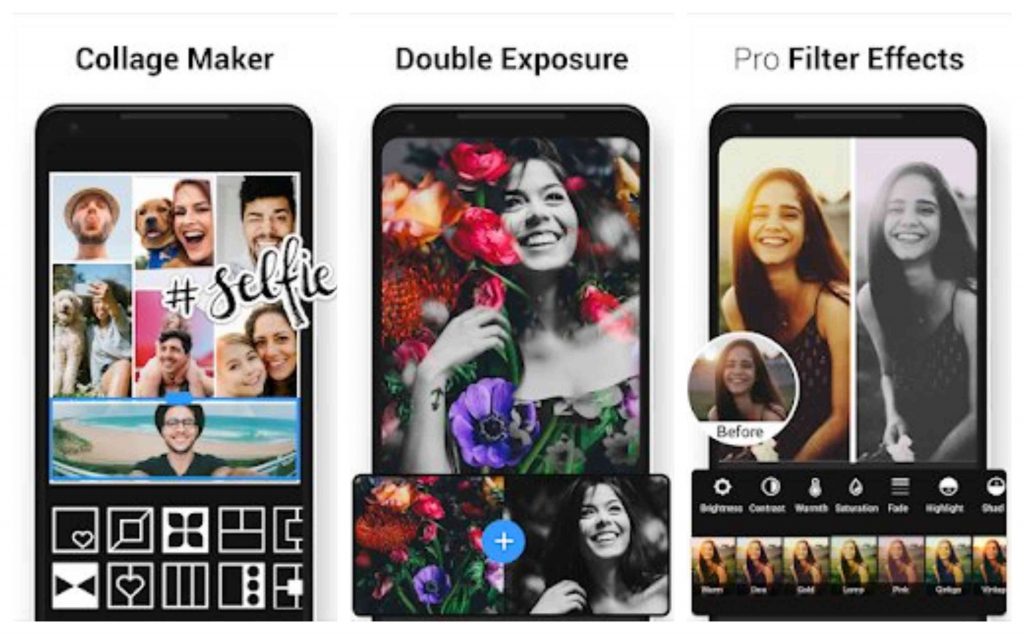 Features
stylish effect
filter
grid
draw tools
Like other apps, you can directly share images on other apps like Instagram, Facebook etc.
Make photo blur
collage maker
stickers
Play with background
Almost all apps I listed above have filter effect but nobody is like toolwiz app. If you want to create your picture amazing automatic with the help of filter then you should use this app.
I personally I try it and filters are amazing no matter which type of picture you have either nigh, water, ground etc.
All common features like cropping, Blur, Face Related features, auto tone and advanced tools to create stunning photos make this one of best app.
pip has a built-in camera using that you can edit a photo while capturing. According to the company, there are 50  million active users.
Amazing photo frames, pip style(picture in picture), artistic filters, magazine style are one of the best tools of this app. There are also different of kind of college layout available to combine your pictures.
The main use of this app is the collage maker.
There are many different types of grid available for the photo as well as videos. All other common features like filter, cropping, stickers, changing the background and wow filter it is like snapchat features.
There are over 300 templates for collage making. Like Pip, it has a built-in camera.
What You Like
Know you tell me, do you like these apps you are using a different one.  Just share your views about these apps in the comment section.
If you face any problem or you have a query then let me know by comments I will happy to help you.
17 Best Photo Editing Apps For Android: Expert Collection 2019
What is the first software that comes to your mind when you think about photo editing? Chances are High it is photoshop. But you know It is not easy to use