Showbox is one of the best android apps for watching for downloading the latest movies. It provides up to date content.
If you want to try Showbox then you can download it here. This article is about an alternative to Showbox.
Showbox is illegal to use & not available for the IOs devices and computer. If you are looking for an alternative then here is a great list of alternatives.
I have tried to find all type of alternative paid, free, legal & illegal. At the end depends upon. Chose what you like.
If face any problem then let us know by comments.
Alternatives for Showbox Android APK
Supporting the fact, that there are various replacement applications for movie box and Showbox that operates similarly for the devices, such as, iOS, PlayStation, Android, Kodi, Firestick and many more. 
Here comes a few of them
1.Cinema apk
This is one of the best alternatives to Showbox. Like Showbox, this is an android app where the user can download movies.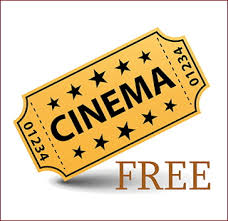 but unlike Showbox cinema apk does not provide you up to date content because it does not use torrent. but for any reason, if you don't like Showbox then you can try it.
2. CotoMovies
cotomovies is a mobile app where the user can watch movies & tv shows. Although it not famous like Showbox but still it is a great alternative.
The best thing about this app is that it is available for both Android & IOS devices.
Features
Free Movies, TV Shows
Free to watch offline
watch later
Multiple languages option
Stream to Tv: support Google chromecast, airplay, etc
Subtitles available
3.
MOBDRO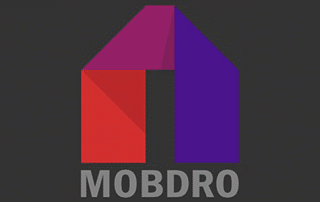 This app user interface is completely different than other apps. It provides you a lot of content like news, shows, movies, sports, music, gaming, animals, tech, podcast, spiritual and there is other category.
Basically, this is all in one app. The user can also download videos to watch offline. It also keeps a record of Recently watched videos you can find it in the sidebar.
There are multiple language options. Parent filter is also available. By using idle resource user can also remove ads
4.Tubi Tv
Basically, this is an online website where you have to create an account. This is a free service which makes money from ads.
It does not provide illegal content means the content is not up to date. But the user interface is awesome. Ad serving is a different thing but serving annoying ads is a different thing
Tubi tv also creates mobile apps for both IOS & Android devices.
content is available only in High definition.
5. Popcorn Time (PC, iOS and Android)
As the name represents, the Application popcorn time is exclusive. It has created an offbeat, resulting as a discrete alternative option available for Showbox.
It works as a support medium for much operating software, for instance, Android, iOS and Linux. It perfectly operates with user devices and allows them to easily change the interface without any trouble. Precisely, this App shares almost similar attributes as Showbox, and if someone is looking for ideal Showbox alternative then this is the significant tool to use.
There are a lot of benefits associated with Popcorn time, it offers plenty of subtitles so that one can choose as per their understanding and interest. It also supports Smart Television connection. One cannot just tweak the language but interface as well. However, due to one of its flaws, this APP is rarely used by viewers, occasionally Popcorn time App crashes down owing to the presence of little bug inside its programming. 
6. Hulu
If you are a tv show lover then you might know about this. It is a paid service. Although it provides a free trial to new users.
Paid plans are starting from $5.99/month which according to me is expensive. Not only tv-shoes movies are also available.
In the end, it is your choice but if you are willing to pay then I will suggest you Netflix because it more popular service and I use it. It is value for money if you watch tv-shows or movies.
But it has apps for both platforms android & Apple Ios
7. PopCornFlex
These are two different websites popcornFlex & Popcorn time. Both are free. But when I visit popcornflex this thing confuses me.
They have their own original content like Netflix or Hulu. It makes money through video ads. You will view an ad before starting the video.
Movies are categorized very well and fast enough for streaming. I did not find the app download link. So you can open it in your browser only.
The user can sign up for more features. Accordingsimilarliar web it gets around 2.6 million visitors per month.
8. MegaBox HD
One of the top competitors of the Showbox is megabox. This is the best alternative. Its content is up to date.
Although it does not use torrent. To watch movies user need a special player available in the play store known as MV CastPlayer
But the annoying thing about Megabox is ads. That's why I have rated it on position 8. It will open a website again & again
From the 3 dot menu, I have to Try to open settings but no change looks like developer forget to add click event 🙂
9. CinemaBox Apk
This app is nonsense. I open it and it keeps loading until I did not close the app. But there are a lot of people searching for this so I thought this isn't working for my device only.
If you are outside India then you can try otherwise don't need to use this. It is really time wasting app.
17. Kodi
You people might think that we are crazy putting Kodi in this list because Kodi is completely different from Showbox, this is a media player that is free and it comes with some features like Showbox. Kodi is an open source media player, therefore, there are tons of add-on available online which allows Kodi users to stream movies and TV shows for free.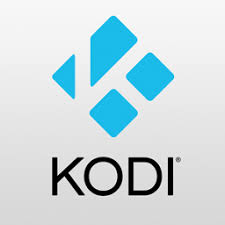 I understand that Kodi is bit difficult and challenging to set-up and watch content also it takes a lot more effort than other apps but there are many online sites that will teach the set-up of Kodi.
The good feature or add on point about Kodi is that is available on several platforms like; Android, IOS, PC and Firestick, the graphical representation of Kodi is highly customizable you can install any theme you like and it will work just perfect. Also, Kodi is good at connecting with chrome cast.
Here I am going to mention some the best and easily available add-ons of Kodi that allow users to watch streaming content.
Yoda

13clowns

Seren

The Magic Dragon
11. Netflix (Android, iOS, and MacOS)
When viewers desire for streaming TV shows and movies, Netflix comes on the top priority and is considered a giant App. This platform is not allowed to watch free, whereas, this provides free trial versions just to give an impression to visitors so they can choose whether they like the experience or not. The free trial lasts for 30 days.
It perfectly works on various mediums, such as Android, iOS, and MacOS. 
According to various sources, Netflix has a lot of benefits that attract viewers to stay tuned, one of them is getting the accessibility of one-month trial version for free and this is an incredible offer. This application is simple and easy to use. Also, it doesn't display any commercials that interrupt the flow of viewers while watching online stuff. It also requires internet connectivity but one can also watch movies or shows offline as it permits downloading.
Netflix has a disadvantage of unavailability of content. The latest content is not accessible right away. Although, the prime disadvantage of Netflix is that its content varies from region to region.
12. YouTube by Googl
e
This channel is amongst the oldest of all mentioned in this article.  This allows viewers to watch TV shows, documentaries', movies and various content for free. It flawlessly works on laptops, PC, Android phones and on other devices. Also, it has an integrated version that allows us to save videos until someone is ready to put them for online use.
Nonetheless, YouTube does not have sufficient capacity to broadcast TV shows, although is it accommodated with a lot of other stuff, including news, educational contents, entertainment and many more.
13. FreeFlix HQ
This is again an ideal replacement for Showbox. It has maintained its name and popularity because it does not just comes for free but it is incorporated with many incredible features. Moreover, it comes with a sharp and clear illustration camera together with the caption feature.
This App is highly straightforward for navigation and updates automatically itself for giving viewers the newest stories around. However, one issue is associated with the use of FreeFlix, this application is not yet available on the Google play store, which is one of the widely used applications downloading store. It could be only transferred into devices as an APK folder.
14. Viewster
This application is also one of the Showbox Substitute and operates perfectly on Desktop/laptop and iOS. It permits viewers to watch nearly all the Television shows and movies and it comes freely. Nevertheless, it puts more stress on Anime.
This APP has a considerable drawback, it requires internet connectively all the time when someone wishes to stream online movies and shows because it doesn't permit downloading the contents.  Simply it follows, installs the App, stays connected with internet and watch your desired content.
This application also has various benefits, the browsing of Viewster is easy and it offers a huge collection of movies and TV shows. It has a user-friendly interface that makes it easy for the viewers to stay connected for a long time. In addition, this application comes for free, implying that you don't have to pay anything for streaming.
Viewers mainly avoid using this application because it displays many advertisements repeatedly while shows on the play that annoy users and affect their satisfaction.
16. Crackle
This is another famous movie streaming service that has few unique and standout features this service is only limited to Android users, which by the way is now also in TV's and other devices, even if crackle is only available for Android users it still has 20 million registered users, just imagine what number it would have reached if this service was available on other platforms like; IOS, MacOS, and Windows.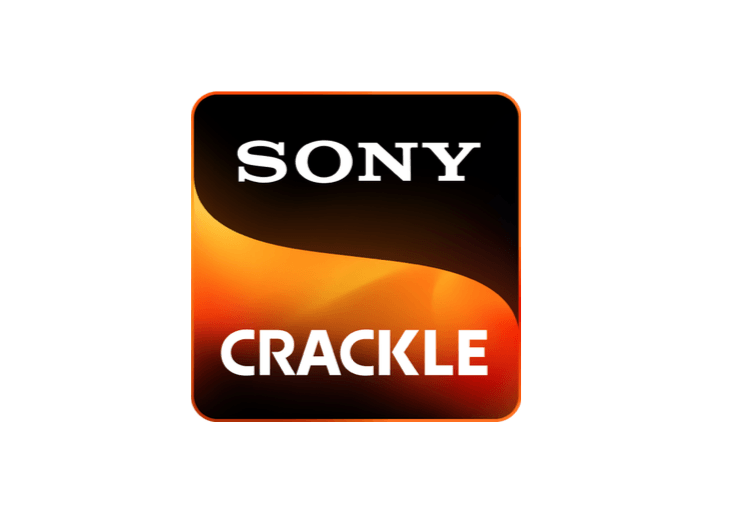 Crackle also does what other above-mentioned apps do, it lets you watch movies, TV shows, and other high-quality content, this service also allows to create a library and add your favorite shows in it to keep track of your progress on series of shows.
The software of Crackle also supports smart TV connection so it means if you have a smart TV you can watch the content on the bigger screen with help of this application, the UI of this app is very simple like all other apps you will understand it very easily and will be able to navigate smoothly. This app is as good as Showbox with terms of content quality and user-friendliness.
Conclusion
So what is your view about Showbox alternatives? Showbox is really great android app although there are many alternative available still, Showbox is Showbox meaning famous enough then any other app. If you think there is something missing in this article then let us know by comments. We will add it shortly
Other articles you may like
Best Free movie downloading websites
KingRoot: Root your android phone with one click