No matter Either you are using android or phone. In both phones, we get a default store. Did you ever think about its alternative?
If then try using TutuApp an alternative to Default Play Store or App Store. It is the only store which supports both operating systems.
You are probably thinking about Why I need an alternative Store. Well using tutuapp you can found moded versions inside this app.
Here is the screenshot of Clash Of Clans Mod Version where you get Unlimited Coins.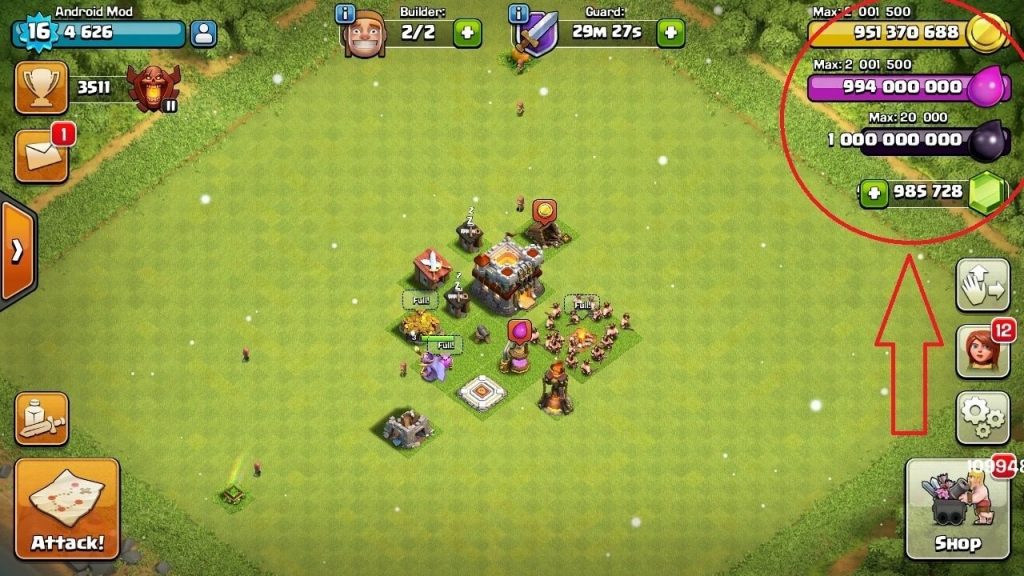 So why use Google to find mod of every app when you can find a moded version of all Apps at one Place.
Features of TutuApp
Seriously I love this app.  Nothing is better than mod apk when you can get unlimited Coins. Here are the highlights of tutuapp.
Active Community: On this app, you will find every active community to discuss games, etc.
Small in Size
Available for both IOS and Android
Working in 2019
No Need to create an account like play Store But you can create an account if you want more features
Free to use
Get Paid apps: When you use Mod Apk generally it has all the features that you get in the Paid app
Fast Enough
Application and Game Sorting Like Original Store
Search available
Works Perfectly with BlueStack
Updated On Continuously Basis
Amazing User Interface
Like Store check rating before downloading the app or you can post own comment about any app
Fast and Stable
You know when I find this app, I supposed that it would not work in 2019 because of most of the apps does not work But the result surprises me.
Installation, Usage And Inside app Screenshot
Installation is easy. If you never installed any app from outside the play store, then you need to change some settings in android.
Go to Settings→Security and allow apps From Unknown source as shown in the screenshot.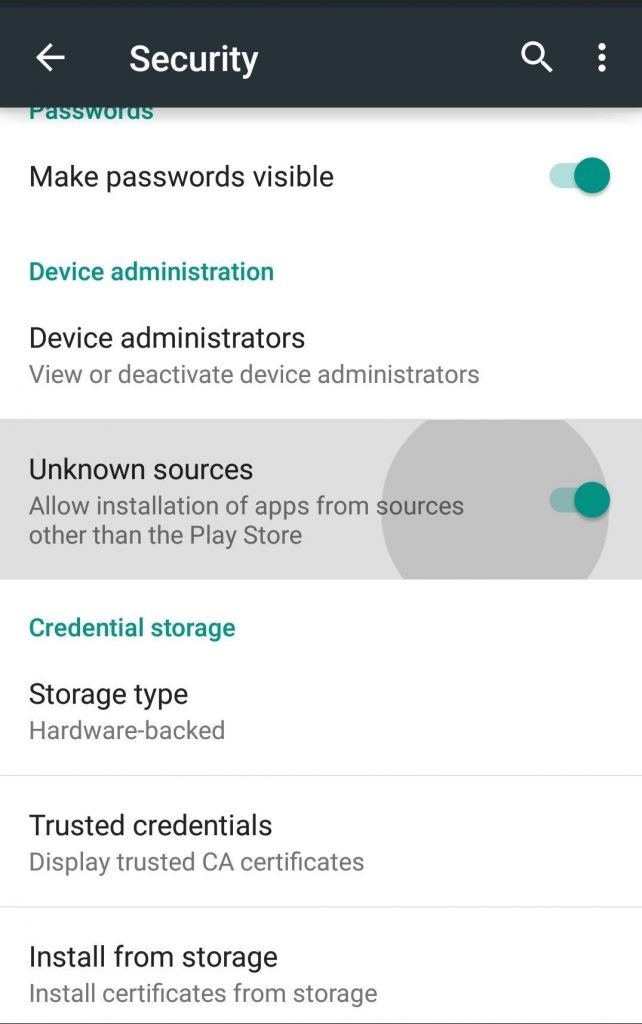 Your Phone is ready to Install app. Just Open the tutuapp that you downloaded from this page at the bottom tap on Install button.
It will take a few seconds to Install.
iPhone users
Tutuapp is not available in the App store. But don't worry, you don't need to jailbreak your iPhone. Watch this video.

Usage
When Installation is done Open the app. It will show you, Slide Show. Scroll one by one and click on the Experience Now.
Then as shown in the screenshot, you need to Allow Permission, allow them One by One.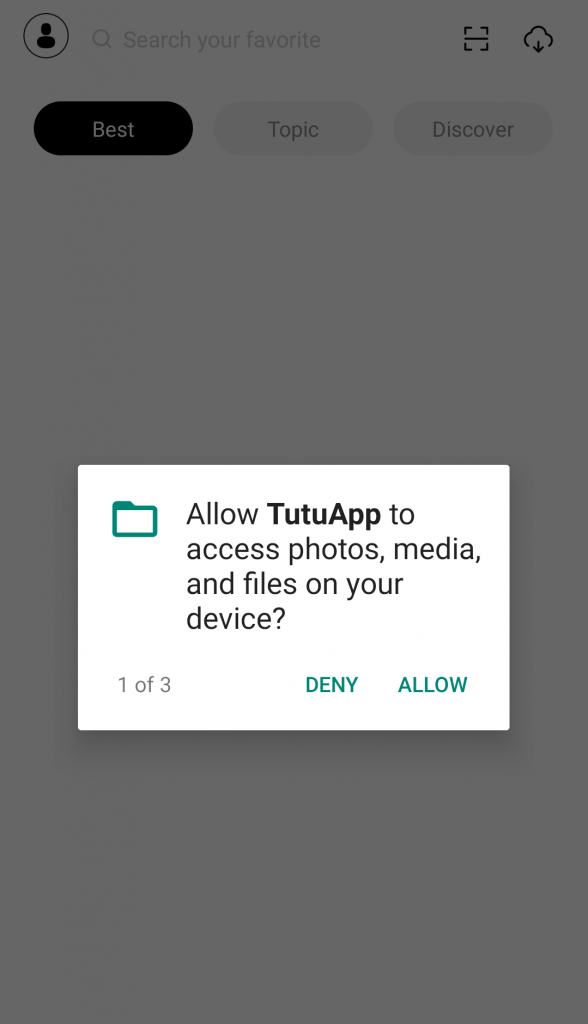 It needs all three permission for working. If you deny any of them, you will not be able to use it. After allowing you can use this to download any app.
Create an account is optional for Participating in community, Leaving comments on the app, etc.
App Screenshot
These are some screenshots of Tutuapp to know more about the user interface.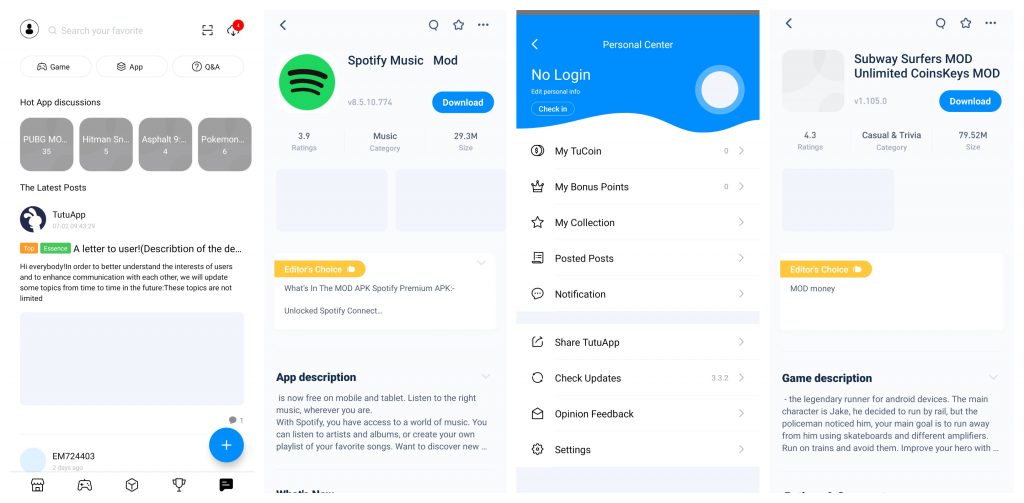 Some Images are not Not working. This is maybe due to My Region Location. Download Speed is Good Enough.
Best Moded Apps by TutuApp
These are some apps which are available in this store. Listing these apps will give you enough motivation to use this.
Clash Of Clans: Yeah you heard Right. Clash of Clans is one most successful game for android. But there is only one limitation that is its gem & money. Here as you can see in the screenshot you literally unlimited Gold & Gems.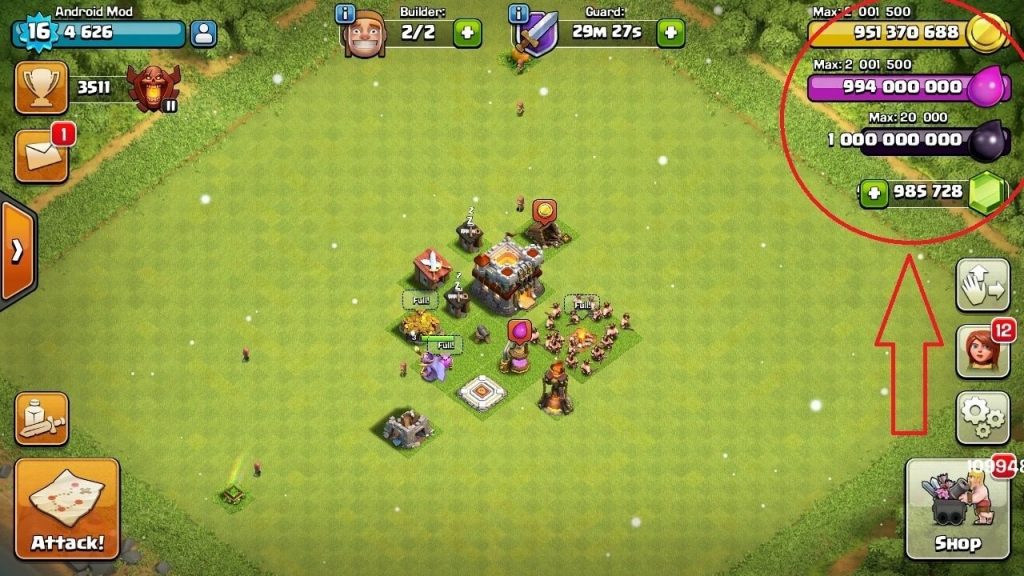 Hill Climb: When I was in school I was so much addicted to this game. Afterall it concept was unique and fabulous at that time. But If you can get unlimited Coins to buy any new car or upgrade it and unlock all stages how does it look like to you.
Again this store is full of moded apk files. Still, a lot of people play it. So if you are one of them then you are gonna fall in love with mod apk of Hill Climb.
Need For Speed: NFS is really one of the oldest game. GBA a video gaming console which was popular in 2001-03 then Need for speed is popular as it is now popular for android.
Again moded mean you have full power to unlock any new car or upgrade it. Basically whatever you want to do with money.
Mx Player Pro:  I personally don't use it because unbuild media player is good enough for me. But if you are addicted to mx then the pro version is really for you.
But if you face no ads inside the app? Unlock some advance features. Pro which is paid in the play store is free available in the tutuapp.
Best Alternative Apps To TutuApp
I don't feel that after using this app, you want to try to Alternative options because it is good enough. But for any reason, if you're going you want to try alternative then you can try these alternative options. There are only a few options which are working in 2019.
AppValley: Appvalley is the most prominent alternative option right now. But it is available only for Ios. Apart from apps, you will also find music, themes, and software. Checking AppValley worth it. Like tutu, Content is well organized in this app. I wish it could be available for android too.
Aptoide: On aptoide, you will not find any paid apps free but it big store of android apps which is open source. I don't know Why Google ban this aptoide.
Still, after a lot of users are using it. Approximately every Month, 1.3 Million users Download it. Maybe Google has the fear that it will overtake the Play store. Whatever reason we don't know. Using Aptoide is safe, but Don't install any random app on your smartphone. It may contain a dangerous virus.
Hipstore: Hipstore is similar to Tutuapp. Same means its user interface. It is free and always will be. The main difference between these stores and the Original store is you do not require to create an account before using it.
Android 1: Some People care about privacy. You should too. If you are not just using these apps for privacy reason, then Android 1 website is meant for you.
The main benefit of using websites is that It does not collect any data. Android 1 is one of the best sites for downloading moded apk.
There is a separate section for moded Apk. Website is simple, clean, and straightforward as you can see in the screenshot.
There is hundreds of source which provides moded apk, but I try to pick a big one and which are working in 2019.
FAQ
Is this app safe to use?
There is one Permission about this app that is Calls. I don't know why this app needs this permission. Otherwise, it is safe to use.
How tutuapp makes Money?
Tutu makes Money in two way. First is Using Ads inside the app and second is using Vip program
Why it need Storage Permission?
Well to Download Package inside It need Storage permission
Why it Need Calls Permission?
I still don't know. But I have an email about this question If they reply to me I will share it with you.
What is tutu Vip Service?
Vip service cost you $12/year and then $10.  Basically, in Vip, you will not face any ads. You will get exclusive games and apps, Priority to play new games, Support.
Should I go with Vip Service?
I do not recommend this service because ads are less and annoying like any other app.
Conclusion
I hope you will like our article about tutu app and download it and start using. No doubt it is an excellent way of getting paid apps for free at one place. Tutu is very famous among both users iPhone and Android.
Million of People Install it every Month. Why is your Point of View about this app? I would love to hear it. Comment Section is open post your feedback in comments.
If you are facing any issue, then let us know by the comment section. I try to explain as much as I can about this app. I hope you will like it.
Other articles you may like
Snaptube Video Downloader for Android
Best Movie Downloading Websites.