Are you looking for wallpaper for your whatsapp? Here is one of the best wallpaper of the Internet. We hope you will like them and download them.
All wallpapers are free of cost and anybody can use them
How to change wallpaper in whatsapp
No matter Either you are using Fmwhatsapp, gbwhatsapp, yowhatsapp or original version of whatsapp procedure is the same.
Open whatsapp and tap on any chat.
From the top right corner click on 3 dot menu and click on the wallpaper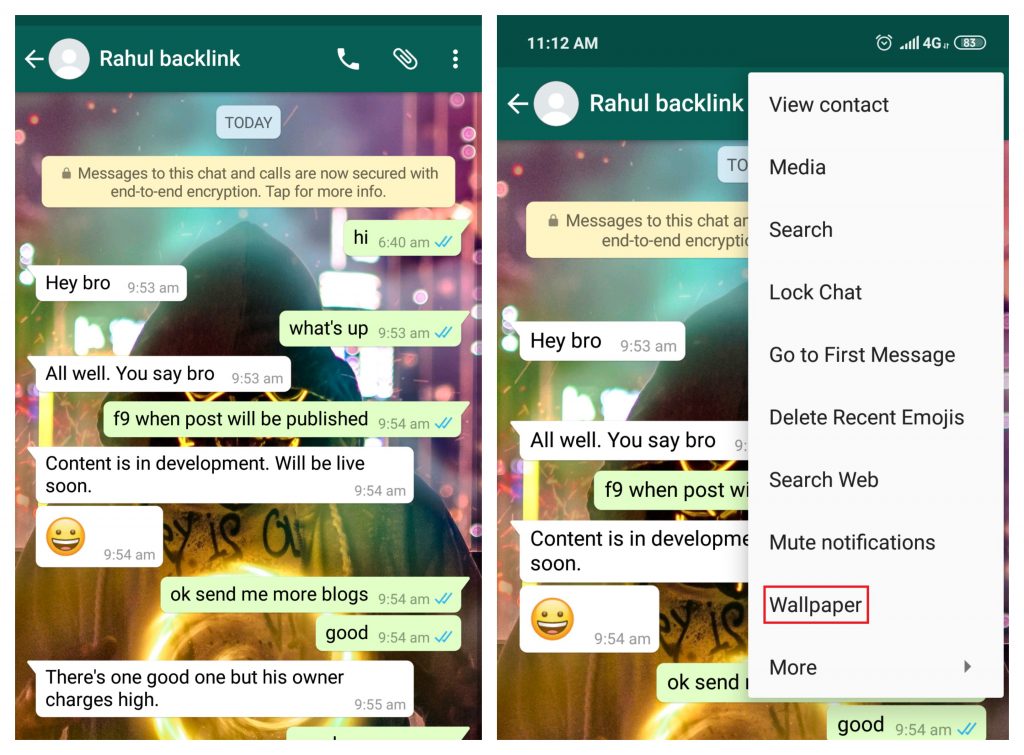 So when you click on the wallpaper it will show you a lot of options. But you can need to click on the gallery. Locate your wallpaper and take a few seconds to find either it is good to fit or not then click on the Set
Here are the Wallpapers
[envira-gallery id="8588″] [envira-gallery id="8717″]