Whatsapp is the most used application for sending messages or communication. This app has 1 billion downloads. I don't know how many people currently using it.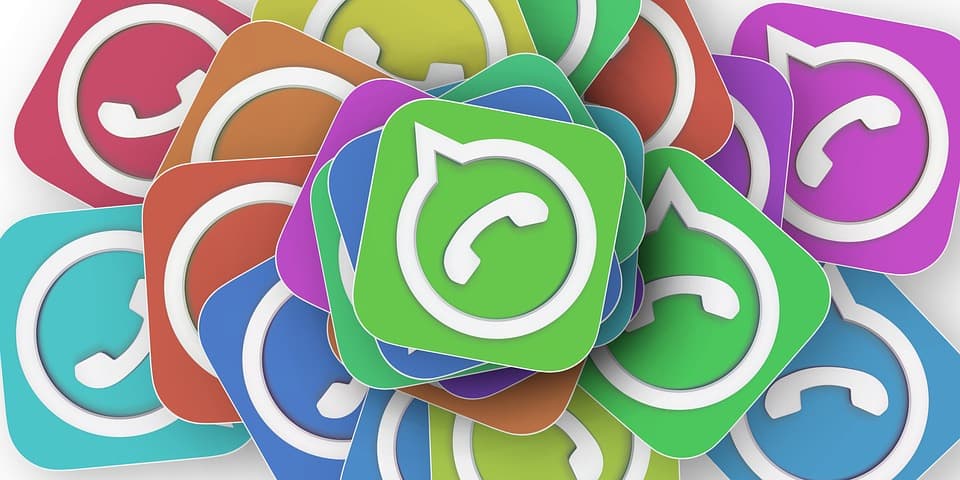 Anyway in this article, as you read in the title I gonna provide you best whatsapp dares. Dares on WhatsApp meaning sending a question with the option than where each option is the key of the specific answer.
You know all about this better than me. I tell you one secret it is the best method for creating girlfriend.
Gbwhatsapp APk latest version free download
Download Youtube Videos Free using any Device
I mean you can send a message where are option answer is related to love or SEX :). A lot of young people use this for creating a girlfriend/boyfriend.
This article is sponsored by WhatsFly which is an android app where you can find dare games, photo status and savWhatsapppp status
Today we did not play with friends on face to face. We play with them virtually with the help of the internet.
For creating Girlfriend
Chose heart from given blow then I will send you what you want from me.🧡❤💛💚💙💜🖤
Answer
🧡 You like me so much
❤You want love from me
💛You want to marry me
💚You want to kiss me
💙You want to purpose me
💜You want to hug me
🖤You want to SEX with me
Choose any color from the following color
Yellow
Red
Blue
Black
White
Pink

Answer
Yellow: Hug me when next time you met me
Red: Tell me something that you did not tell to anyone
Blue: Something bad about me you want to say me
Black: Slap to yourself
White: Tell me person name with who you have sex last time
Pink: Put on your status I want to marry with (any girl who is not your girlfriend)
Select an option from the following and I will tell you who I'm for you
Chocolate
Burger
Piza
Chicken
Cigarette
Chips
Answerchocolate: You love me
Burger: TimePass
Piza: You like me
Chicken: You really need me
Cigarette: You are addicted to me
Chips: I'm nothing for you
Fill in the blanks Messages
What you 3 things you like about me
Ans.  ___________
What are 3 things you don't like about me
Ans.  ___________
Tell me nickname you want to give me
Ans.  ___________
What color suites to me personality
Ans.  ___________
Relationship status you want with me
Ans.  ___________
One thing that you want to change in me
Ans.  ___________
Rate my DP 1-10
Ans.  ___________
Select any number between 1-5 and ready for the dare

Answer
Send me your pic in bra
Send me your nude Picture
Send me a picture in shorts
Send me what you are doing
Seduce me to do something

Chose any number between 1-10. Reply fast

Answer
Send me your picture without any shirt
Send me your picture in the toilet
Tell me the brand of your undergarments
Send me a kiss
Tell me something that you do not want to tell me
What is the biggest secret of your life
Change your Dp with my picture
Tell me how much you love me
Give a missed call to your EX
Name of person that can take my place in the future
Chose any smiley from the following and ready for the dare😜🤣😅🙁😃😎🤨
😜: Tell me, the first person, you kiss
🤣: Recharge me of 198 rupees
😅:  Send my your deepest picture
🙁: Send me something special
😃: Send me a kissing video
😎: Tell me your deepest secret
🤨: Something you want to hide from me
Chose any alphabet from A-Z and ready for dare
A Tell me your biggest sicret
B Make your status I love you
C Do a recharge of 100 rupuess
D What kind of relationship you expect from me
E Have you ever sex with a boy/girl
F Treat me a dinnner
G Next time you meet a hug me so tight until I did not say to leave
H Share you secret with me
I The best thing You like about me
J Thing you don't like me
K Rate me in looks 1-10
L Treat me a party
M Make my pic dp for next 24 hours
N One bad thing you say to anyone about me
O Your biggest mistake of life
P Your biggest hater name
Q Do you love Sex
R Have you ever purpose a Girl/Boy
S For which thing you have insulted most
T Last time when you abuse someone
U Last time when you got anygray
v Last time when you weep
W You have do anything that is not caught by anyone
X Tell me your crush name
Y Tell what you feel when you first time met me
Z Call to your ex and abuse Him/her
Select any one from the below and i will show you who you are.

0000
1111
2222
3333
4444
5555
6666
7777
8888
9999
0000 Honest lover😘😘😘1111 Caring person😄😄😄
2222 Silent killer😋😋😋
3333 Smart😎😎😎
4444 Hard worker😇😇😇
5555 Intelligent😛😛😛
6666 Play boy😋😋😋😋
7777 Sweetest person😍😍😍
8888 Cheater😷😷😷
9999 Loyal😊😊😊
5 cities is hidden in the below clue. Decode them and tell the names of all the cities.a.????®????
b.????®U
c.????????
d.????????????????®
e.⛓????
f.➡????
g.♦????®
h.⚫????
i. ❤li
j.???? ????
k.????????????
l.T????????®
m.????????N????
n.????D????
a.agrab.Bengaluru
c.Surat
d.Srinagar
e.Chennai
f.Indore
g.Itanagar
h.Calcutta
i. Delhi
j.Hyderabad
k.Bombay
l.Tatanagar
m.Patna
n.Chandigarh
Choose one and i will tell you about your personality
1.Blue Sea
2.Black Universe
3.Sunset
4.Grass
5.White cloud
1.Blue Sea = calm
2.Black Universe = Devil
3.Sunset = Charming
4.Grass = Beautiful
5.White cloud= Emotional
Select your favorite color and get ready for the dare.
Red.
Blue.
Green.
Yellow.
Purple.
Black.
White.
Pink.
Orange.
Brown.
Gray.
Gold.
Silver.
Violet.
Beige
ed : Purpose me in the cutest way.💓💓💓
Blue : Go for a long drive with me😛😛😛
Green : Go for a date with me.😋😋😋
Yellow : Give me an ice cream treat.🍧🍧🍧
Purple : Kiss me.😘😘😘😘
Black : Send me your cutest picture.😝😝😝
White : Pay for my shopping bills.😎😎😎
Pink : Hug me whenever you meet.😉😉😉😉
Orange : Give me cadbury silk.🍫🍫🍫
Brown : Call me every morning.📞📞📞
Gray : Give me a big party when we meet next time🍟🍕🍔🌭🍪
Gold : Plan a surprise for my birthday.🥂🎂🍨
Silver : Present me my favorite dress.👗
Violet : Make a video call right now.📱📲
Beige : Send me an audio saying that you love me.📼
Choose one from 1 to 22 and i'll call you by that name.
1. Baby
2. Gadhi
3. My love
4. Darling
5. Dhakkan
6. Dear
7. Idiot
8. Jaanu
9. Sweetheart
10. Janeman
11. My love
12. Crazy
13. Monkey
14. idiot
15. Honey
16. Beautiful
17. Tubelight18. Sweetheart
19. Tubelight
20. Donkey
21. stupid
22. Sweety
Whatsapp Status Dare
1. I am transferring to Bihar.
2. Finally going to Chennai forever
3. Leaving Tamilnadu for 3yrs
4. I hate everyone
5. On dieting
6. My birthday party tomorrow
7. Heart Broken, advise, please!
8. I am leaving my house
9.Don't msg me ever.
10. Going to coimbatore for three months for new job training
11. Going on trip with friends for 2 days
12. Baby! please don't leave me, I can't live without you
13.finally i resigned from my job.
14. Finally got a queen
Choice is mine… Which ever I say u have to post 😅😂🤣.
#WARNING: Don't put your status in privacy, keep it visible to all.🙂

Conclusion
I hope you will like these whatsapp dares. If you have any query or you want whatsapp dare on something special topic then let me know by comments I will happy to help you.