Do you hear a lot of rumor about WhatsApp Plus? I know once it is pretty famous but right now it is a complete waste of time.
Whatsapp plus is a complete waste of time. When a few years ago whatsapp plus got famous then Whatsapp block all accounts all account who was using whatsapp plus. Right now you can't find it.
If I explain in brief basically some developers download WhatsApp extract it and they change the codes. I mean they add new features like Hiding last seen, Increase Video limit Size, Auto Reply etc. There are many mode version like GbwhatsApp, YowhatsApp etc.
People are adding features according to them. I mean whatever they like. You will not get these features in your WhatsApp.
I mean adding auto-reply, Hiding last seen. Looks like only those people need who want to hide something etc.
But you don't know maybe they program is such a way so they can read your message and view your photos. Which will completely disturb your private life?
Here I have created a complete list why it is waste of time.
Other Articles You May Like
How to download youtube videos
Why WhatsApp plus is a complete waste of time?
It isn't safe. We hear daily news about Facebook data leaked. WhatsApp is own by Facebook and Facebook is not safe. This app is developed by a third party person. So how can you expect that this app will be safe? Maybe the person is selling your data. Maybe your complete phone can be hacked.
Your Account can be blocked. I told you WhatsApp Already did it
You can't send stickers. Recently for beta users company enroll an update where you can send stickers. But in this app, you will not get these features.
You will not get new features. WhatsApp is getting better day by day and this app developer can't compete with Real WhatsApp
Next Main Reason you can't install this app on your phone. It isn't funny, right?
I try it. I just search on the Google download WhatsApp Plus. I got some website list. I have tried first 5 websites to download WhatsApp plus.
After downloading It and while Installing I got this error message.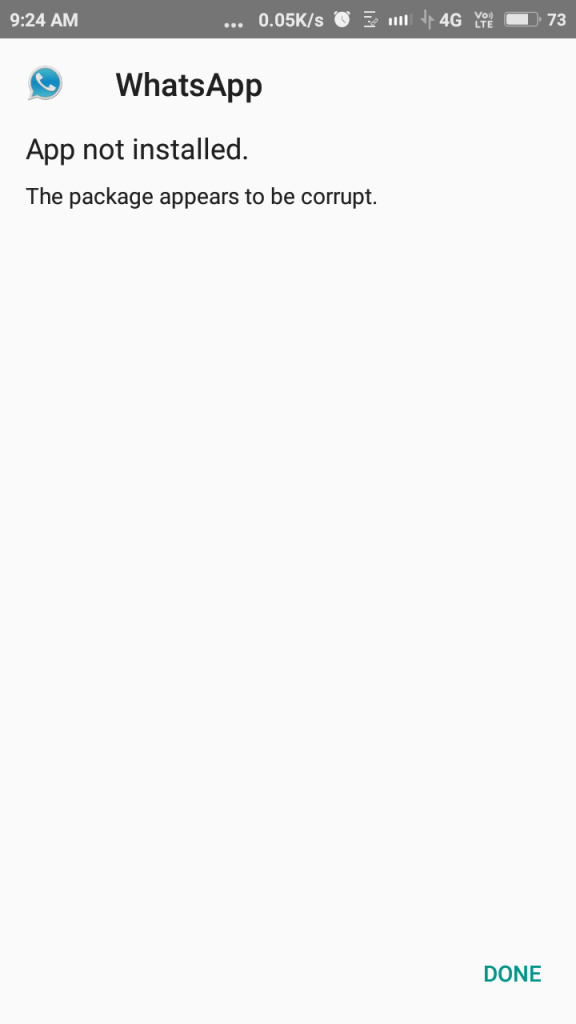 If you think that I'm telling lie then you can try by downloading it from here.
You can try any website you will get the same error message.
Now, You help Other People
I was thinking of writing an article about WhatsApp plus but later I have found that this app is not more working. All of the bloggers making you fool. So You can help them by sharing this article across the web.
Bloggers want just traffic to make money that's why they are making you fool. They will do everything that will help him/her to get traffic.
I have seen a lot of people complaining that this I'm unable to install.
Believe me, I have tried every blog but every Blogger is posting app link that is corrupted.
But if you want all these features then try Gbwhatsapp or YowhatsApp.