If you are an expert in technology then you can earn money by writting an article for us. You can do it part time or full time.
How much you will earn?
Per the article, you will earn between $10-50. It depends upon article quality
Rules That You Need follow
The article should be original (don't try to make us fool by using auto generator article)
Make sure your article is 800 words lengthy enough
You should insert images where it is necessary
You can write about android, computer, internet and other things related to technology
The article should be related to b2c (business to customer). We do not accept an article about blogging, SEO.
Make sure you send article topic to know either we approve your article or not
How will I get paid?
We will pay using  PayPal or if you are Indian then we can pay you using paytm and using upi.
Examples
How to hack an Instagram account
Gbwhatsapp Review and tutorial
Why Should I publish Article on opentechinfo?
Here is the Alexa ranking of opentechinfo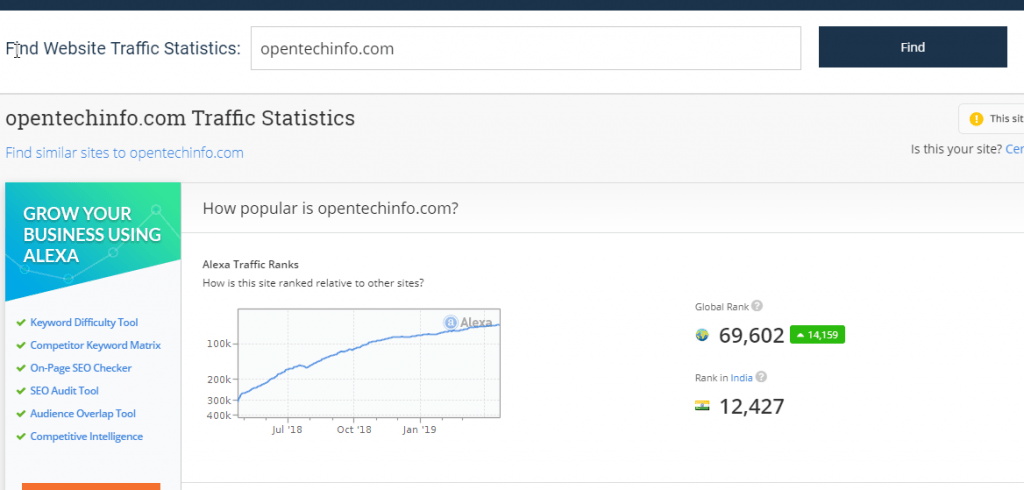 Analytics Report

We get around 1 million + page views per month
Opentechinfo also has a large audience through push notification
Our Da is 27  Click here to check Latest
Can I get a backlink to my website instead of money?
Generally not but if we really like your article then you can get a dofollow link to the website. But you can't both things. Either you will Get Backlink or Money
Interested user can contact using this form
[wpforms id="8958″ title="false" description="false"]