Whatsapp does not need to need to introduction. More than 1 billion people use it because of its functionality. But some people so creative they add some features in WhatsApp that nobody thought.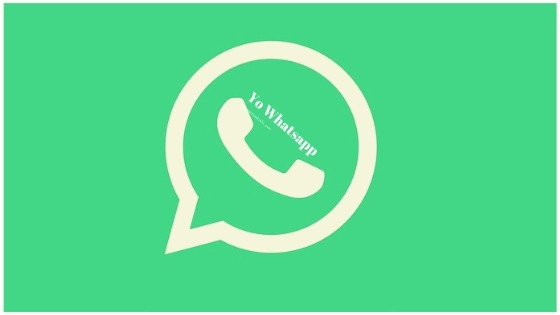 Features like sending automatic messages, scheduling messages, etc.  There are many moded versions of WhatsApp.
What is exactly yowhatsapp?
Yowhatsapp is Moded version of whatsapp. Meaning Yowa Just Add New Features in whatsapp and release a New App With Name Of Yowhatsapp. You will never get these features in Original whatsapp apk
If you are bored with WhatsApp then I will recommend you to Try yowhatsapp. Believe you will like this application.
If you face issue while installation then first uninstall original apk.
What I cover in this Article
Yowhatsapp features
Unlimited themes.
Hide online status
Hide bluetick
App lock
Call blocking
Share images without losing quality
Apply Fingerprint
Send any type file like zip etc
Change font family
Message without saving number
Anti-Delete messages (People will not be able to delete your message)
Hide bluetick, second tick, Recording, typing, etc.
Hide media from the gallery
Customize every page of yowhatsapp
Hide Name of person to whom you are chatting
Hide profile photo
Many more
Limitations of yowhatsapp
Look developer is not free to view everyone messages, but there are some companies in the world who buy your personal this data and then create the product by understanding user behavior.
Review of yowhatsapp (plus tutorial)
Functionality

yowhatsapp has fantastic features like translating messages, lock WhatsApp, dnd services, etc.
easy to use ?

It is like original WhatsApp have user interface but have more functionality
privacy

Whatsapp is already facing privacy issue then expecting privacy from gbwhatsapp is a crazy thing
security

You can hide a particular chat, lock on WhatsApp, etc. that original WhatsApp did not provide you
What I like
Message scheduling
Auto-reply
Download status
Send large files
What I don't like
Speed is slow
Privacy is issue
Final thoughts
If you are not worried about privacy, then use it





How to Install yowhatsapp
First of download from above button maybe your chrome browser can warn you about this I told you privacy issue.
After downloading open it. Make sure you have permission to install from unknown sources.
Click on next and next then Install button
You have successfully installed this app.
Open as shown in the screenshot.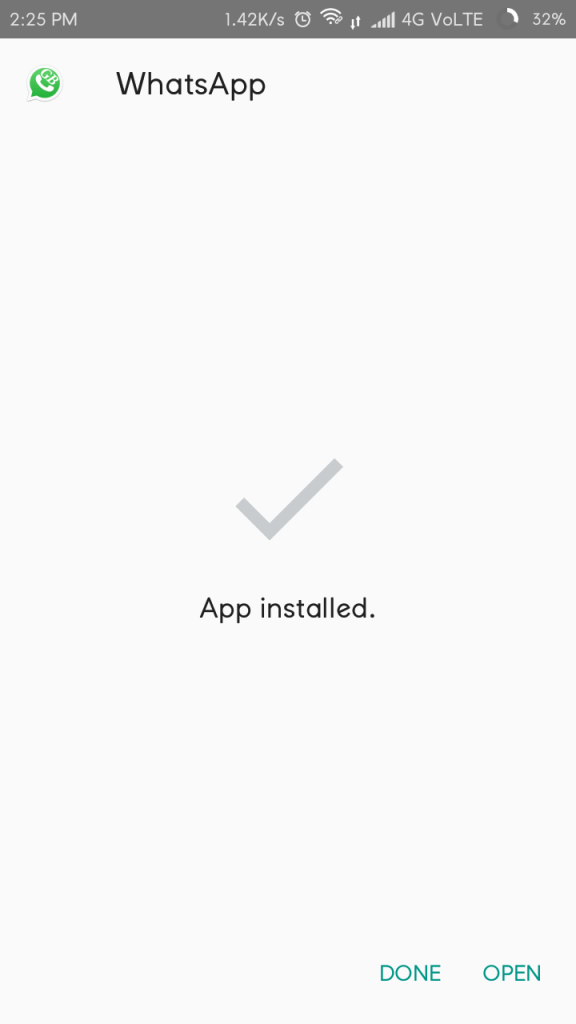 Click on agree and continue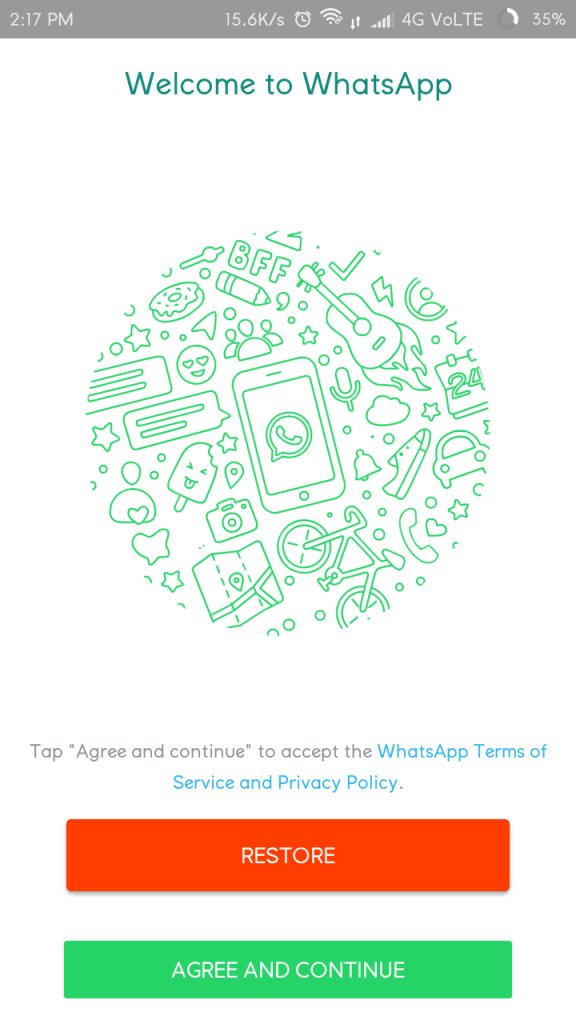 Enter your mobile number and then tap on next
Like  WhatsApp, it will automatically verify your mobile number. It is a natural process you can do it yourself.
Yowhatsapp Tricks: Know how to use it properly
Show blue ticks after reply: You can show blue tick after you reply. This is the very neat trick if you reply after slowly or you are too busy. Open Menu→YoMods→Privacy and tick Show blue tick after reply under the Privacy section. 
Change colors: You can change colors for every single web page. In yomods, under the Home screen, you can change the style, color. In photos, you can change Row resizer and photo corner. yomods then →Universal. Here you can find settings related to color style etc. Here is the screenshot.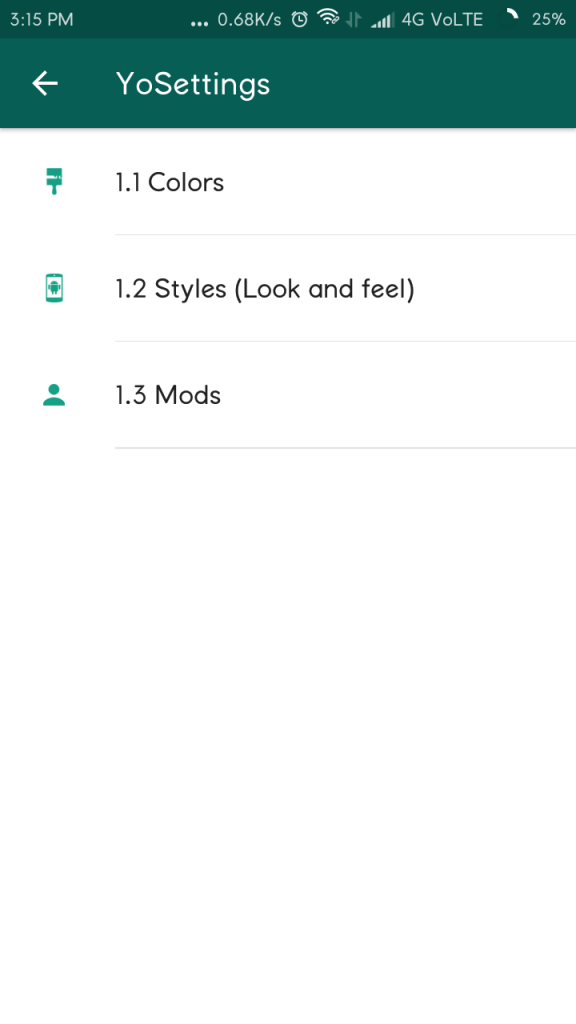 Customize Conversation Screen: On the conversation screen, you can change anything like colors, style, etc. YoMods→conversation screen. I already told you You can customize the whole application.
Customize it according to you.
Change theme: If you don't like the style, then you can change themes.  I mean either you can customize every piece of the bit, or you can change the theme.  Here are screenshots of some themes.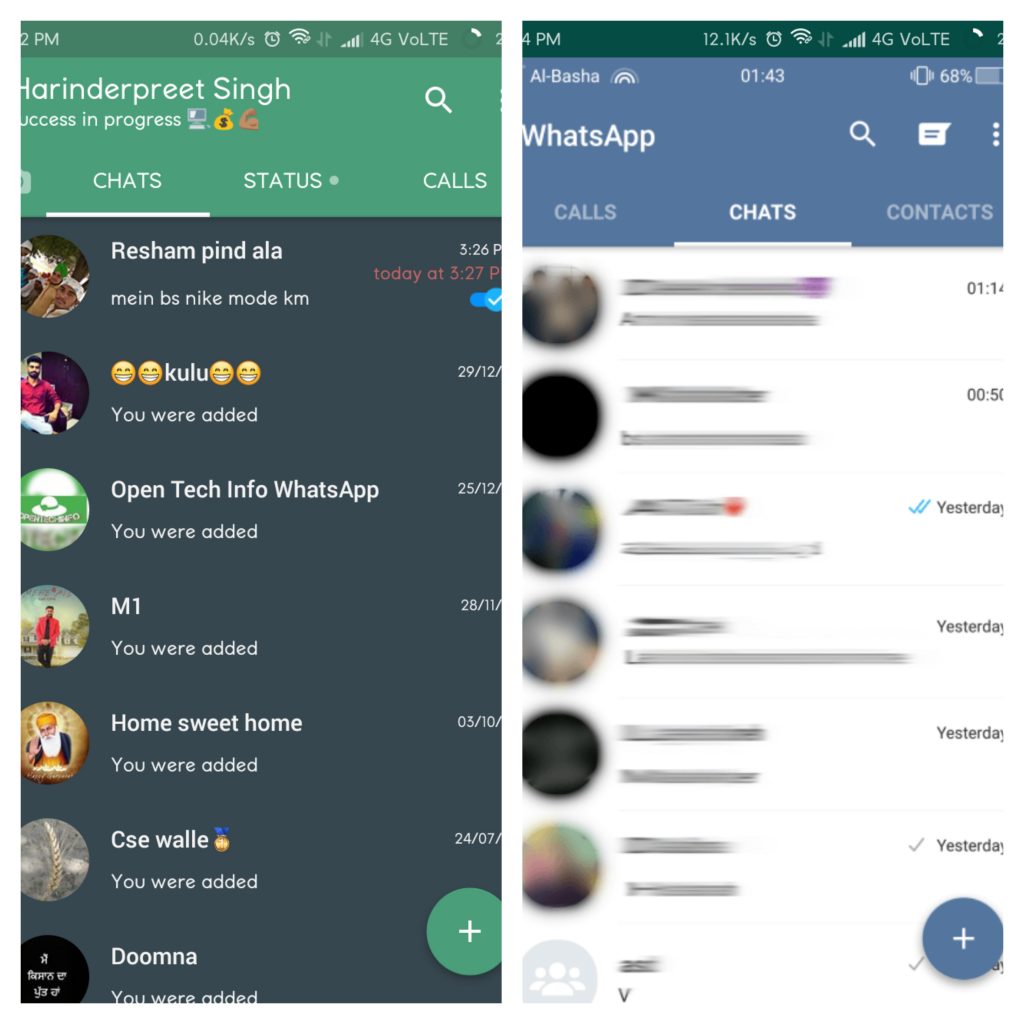 I already told you could change style and color too.
Change font style:  From universal→Yosettings→Style and Feel you can change font family here is the screenshot of all font families. I know this is not a big feature but you will like this feature.
You can even change the notification icon.
Restart option: If your WhatsApp becomes slow you can even restart your app with one click. From Toggle menu you can restart your WhatsApp. People who use WhatsApp day and night this feature can be helpful.
View log: You can view log files. In the log files, you can view who is online, last seen, etc. From add icon select 3rd option. I don't know why this feature is available but you can use it if you are free.
Send large Media files: Whatsapp has the size limit up to 16 for media files but in this app, you can send files up to 700 MB. You can do this from →Yomods→Other mods then tick Video Size limit as shown in the screenshot.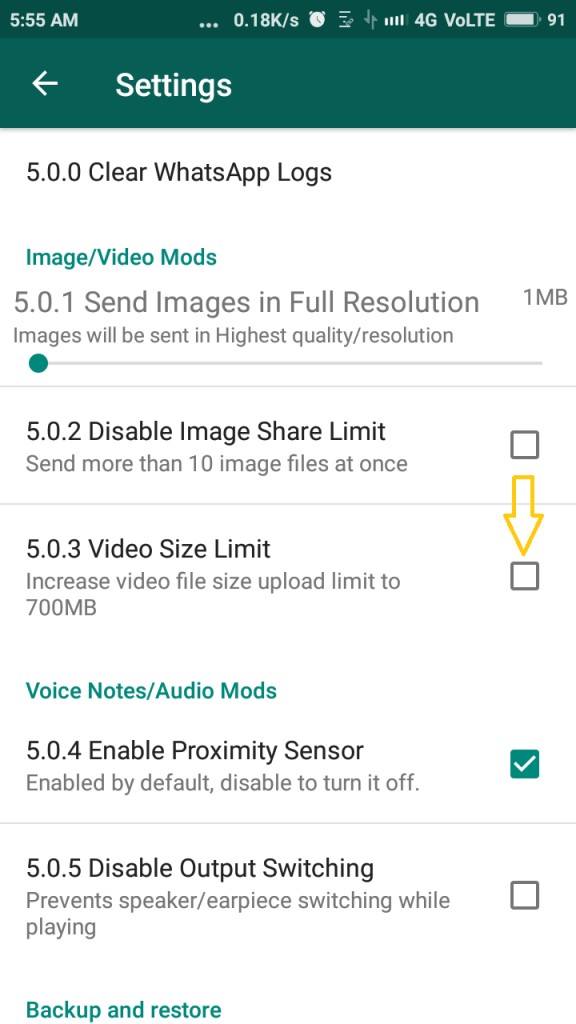 Swipe to Go Back: With the help of hand gestures, you can WhatsApp like in iPhone. If it is confusing don't worry read just do as shown in the screenshot.
Anti-Delete Messages: Whatsapp has recently added the new feature you can delete your message after sending them. Well in this app you can disallow this feature.
FAQ
Is it safe to install?
I don't know. If you don't care about your privacy then use it
Is it available for IOS device?
no, it is only available for Android phones.
Can I use both WhatsApp and yowhtsapp simultaneously?
yes, you can use both apps.
Conclusion
At the end if you care about privacy then don't use it and if not then you will like it. Please use mobile phones carefully.
I have received some emails from girls some boy has my picture he is forcing me for something. So make sure you don't use a smartphone in this way.
Other articles to read
Gbwhatsapp Apk Download latest version: Update Whatsapp today